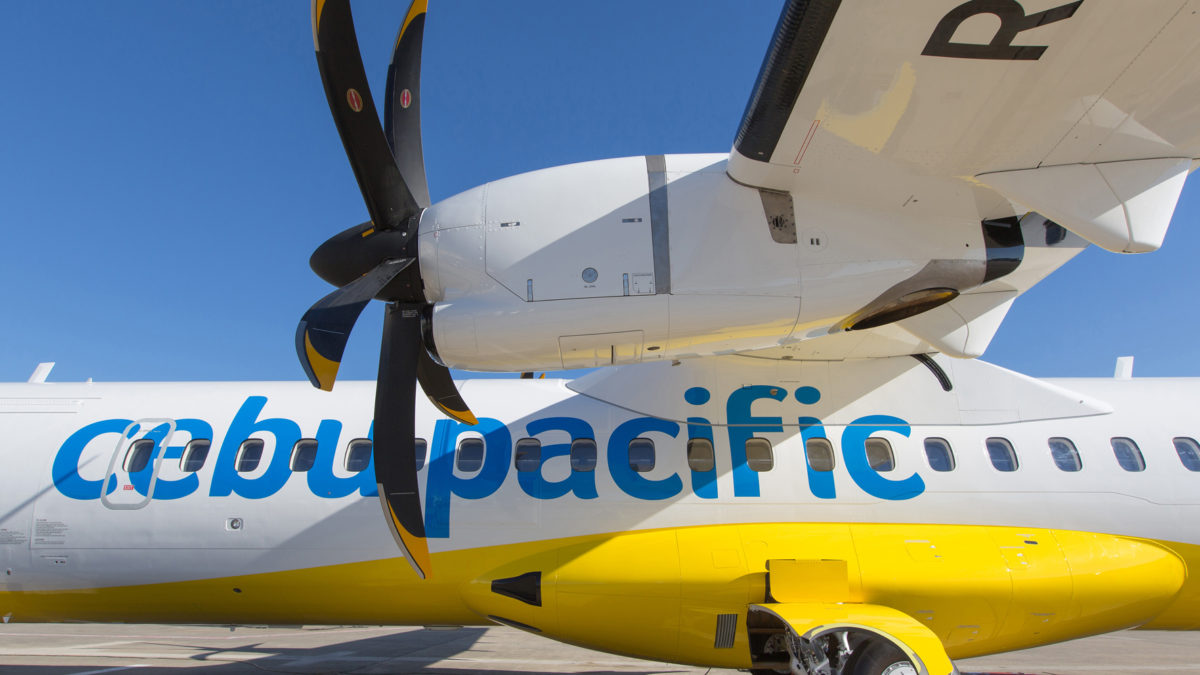 Unlocking Philippines' Potential as an International Air Hub
Edward Eng, 22 Jan 2019
4 min

read
New airports planned for the greater Manila region have potential to unlock the Philippines' potential as a new regional hub in the Asia-Pacific region.
Cebu Pacific board advisor, Garry Kingshott, tells Smart Aviation APAC that the Philippines' geographic location provides some unique opportunities.
"For instance, there have been people booking flights from northeast Asia to Australia through the Philippines because of price. There is also potential to connect India and the US" via Manila, he says.
But Kingshott says other major cities in Asia – such as Singapore and Hong Kong – generally have an advantage over Manila, because of geographic location. He says these cities are better located for most long-haul routes. He cites as an example, traffic from Australia and Asia to Europe, arguing Manila is too far east, with very few non-stop services to Europe.
One of the issues the Philippines faces in becoming an international air hub, is that Manila Ninoy Aquino International Airport (NAIA) is subject to infrastructure and slot constraints. It is difficult to expand the airport, as it is in a densely populated area.

Kingshott says if the Philippines is to develop a successful international air hub – catering to transit traffic – it must develop a new airport in the greater Manila.
The key is to play on the Philippines' strengths, such as the country's strong macroeconomic growth, Kingshott says.
He says it would be difficult to develop an international air hub in another part of the country, because you need the base load that comes from point-to-point business traffic and clearly Manila is the business capital of the Philippines.
He also says for the Philippines to be an international air hub, the country's airlines need to be more focused on becoming hub carriers.
Kingshott says because Cebu Pacific is a low-cost carrier, it has traditionally focused on point-to-point traffic, in line with the low-cost airline business model.
Industry observers say this is unlikely to change. The airline does offer 'self-connect' services using 'best available' sector fares which allow passengers to book multi sector journeys. But this is mostly booked as international to domestic services rather than international to international.
Full-service carriers are generally the ones that have created global hubs. Lufthansa built Frankfurt as a hub, Emirates created Dubai as a hub and Singapore Airlines helped develop Changi Airport as a hub.
For an airport to become a significant aviation hub, it generally requires a large local carrier to offer an extensive network of flights going east to west and or north to south with schedules built out in such a way that create banks of flights to minimize connection times.
Philippine Airlines (PAL), which is a full-service carrier, has traditionally focused more on point-to-point traffic and appears not to have significantly targeted transit traffic.
Industry observers say PAL still needs to develop its network further if it is to become a hub carrier. The airline also has very few codeshare partners and has yet to join an airline alliance.
But PAL president, Jamie Bautista, told IATA's Airlines magazine in October that the airline is working towards becoming a hub carrier. He says they see potential to have passengers from North America transit in Manila on their way to India and destinations in Southeast Asia such as Kuala Lumpur and Jakarta. No Malaysian or Indonesian carriers fly to the US. India has potential too, because no aircraft have the range to fly non-stop from India to North America, so it is a market that must be served with a one-stop.
PAL flies to five cities in North America – New York, Los Angeles, San Francisco, Toronto and Vancouver. Bautista says it is considering launching services to Chicago and Seattle. He also says PAL this year plans to increase its network of destinations in Southeast Asia.
Bautista says PAL already has some transit traffic, namely people travelling between London and Australia via Manila. "So we know Manila and PAL have potential to be a solid hub if we get it right."
But he says the impediment they face is Manila's poor airport infrastructure. "Airport infrastructure is limiting our ability to grow, and this is our biggest problem. We want to fly more, but it is difficult to add even one flight during day time at Manila's Ninoy Aquino International Airport."
"We hope the government will resolve this issue."
He also says: "We have high hopes for the construction of a new airport to serve the metro Manila area."
"The Philippine president is determined to have this completed within his term of office," he adds.
"The long-term aim is to make Manila a great hub. A global carrier needs a great international terminal with easy transfers. We don't have that right now at Manila. PAL operates out of three terminals simultaneously."
He says PAL uses Terminal 1 for international flights, Terminal 2 for domestic and international and Terminal 3 purely for domestic. Bautista says PAL's US flights arrive in T1 but depart from T2, "which is confusing for passengers" but is necessary because of the airport's capacity constraints.

Edward Eng
Edward is based in Singapore. He writes stories on regional aviation across the Asia-Pacific region and has a background on covering socio-political issues. Edward holds a BA (Hons) in Philosophy, Politics and Economics from the University of Warwick in the UK.
Related posts
SUBSCRIBE TO OUR NEWSLETTER