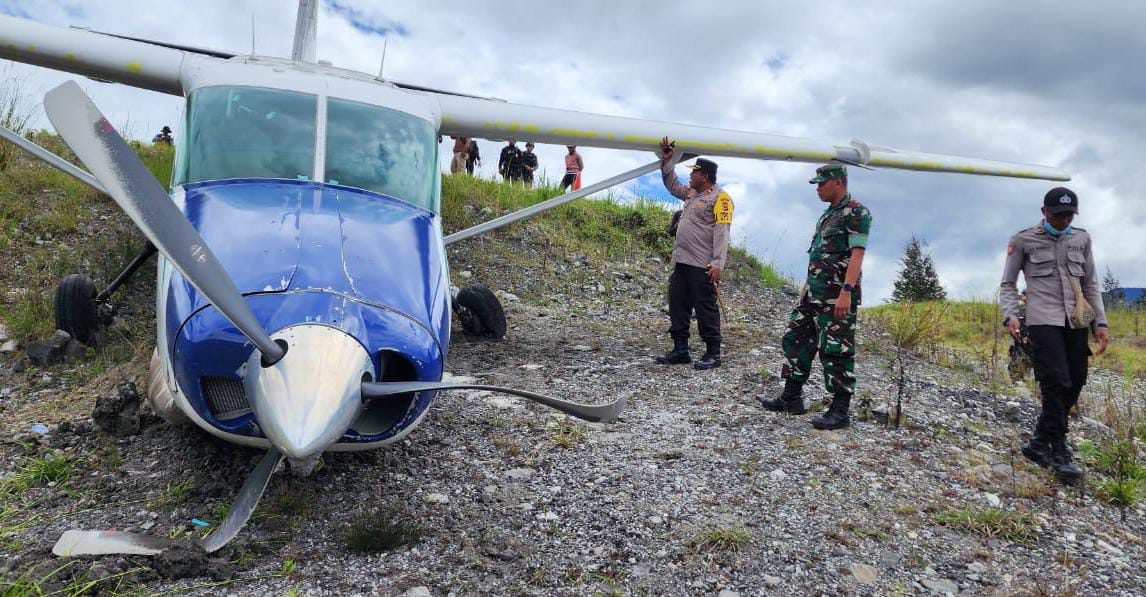 Authorities are investigating an incident involving a Cessna Caravan cargo aircraft operated by Indonesian carrier Raven Global Airtransport (Raven) that skidded off a runway in West Papua soon after landing, causing major damage to the aircraft.
Local reports, quoting police in the area, say the incident occurred at 9:15hr local time on 25 October when the Raven operated Cessna Caravan, local registration PK-RVA, landed at Aminggaru Airport after completing a flight from Timika.
The aircraft, which was transporting fresh produce and six motorbikes, then skidded off the runway because the pilot was unable to steer the aircraft right, say the reports.
There were no injuries reported but pictures show the aircraft heavily damaged.
Indonesia's West Papua province is known for having a high number of incidents due to the challenging airport and flying conditions.
Related posts
SUBSCRIBE TO OUR NEWSLETTER