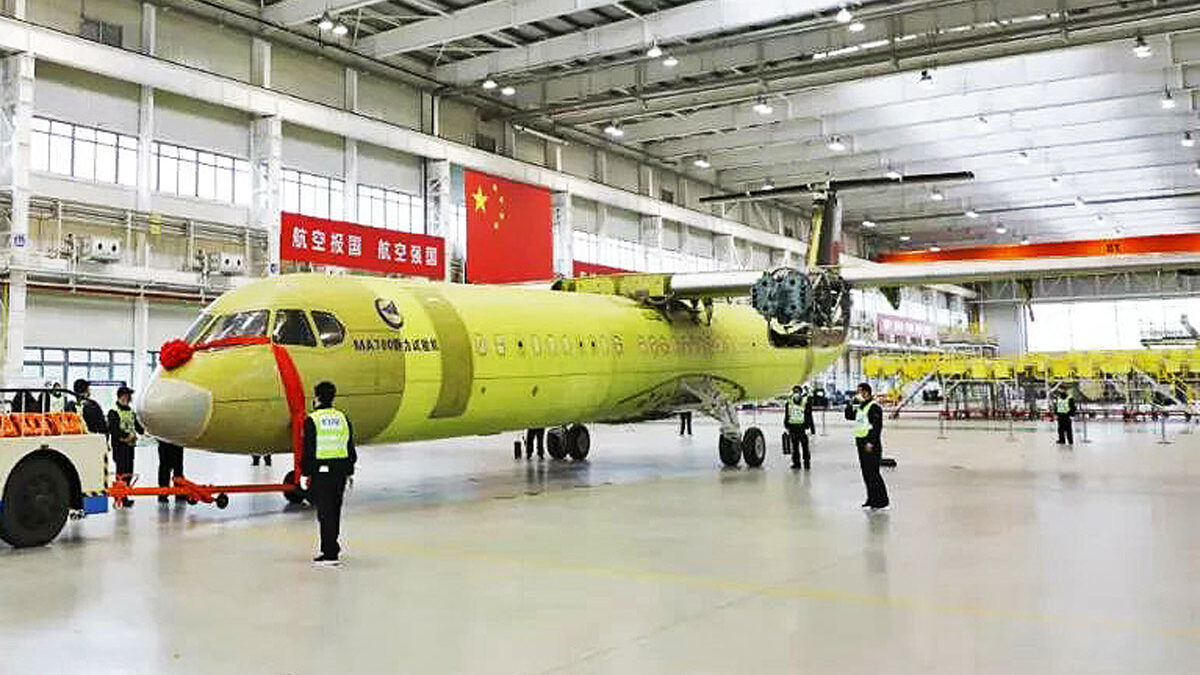 State-owned aerospace and defence conglomerate Aviation Industry Corporation of China (AVIC) plans to collaborate with aviation industry stakeholders to research noise and vibration reduction technologies catered for turboprop aircraft.
AVIC says in a statement that a joint laboratory will be formed, consisting of AVIC Aircraft Strength Research in Xian, Shaanxi Aircraft Corporation in Hanzhong and the Nanjing University of Aeronautics and Astronautics.
The tripartite aims to achieve a breakthrough in the development of noise reduction and vibration reduction technologies, so that it can meet the needs of turboprop aircraft, it adds.
AVIC held the laboratory's opening ceremony online, where the tripartite unveiled a sign in Xian, Hanzhong and Nanjing simultaneously via video link, signifying the start of the joint collaboration. Experts and academics from the relevant authorities attended the event.
AVIC says the joint laboratory is an important milestone and a practical move to consolidate resources to meet turboprop aircraft requirements.
The 2021 Annual Technical Committee Conference was also held on the same day as the ceremony where the three-year plan for the laboratory was discussed, the statement adds.
Experts from various research institutions also talked about the research directions of the laboratory during the conference, it says.
Most of the commercial aircraft that AVIC has developed over the years have been turboprop aircraft. AVIC's Harbin Aircraft makes the 19-seat Harbin Y-12 turboprop, while AVIC's Xian Aircraft makes the 60-seat MA60 turboprop and is developing the 86-seat MA700.
Picture Source: AVIC
Related Stories:
First Sea-based Test Flight for AVIC AG600 Seaplane (28 July 2020)
Ong Jeng Yang
Based in Singapore, Ong Jeng Yang has more than four years of experience working in the media industry.
Related posts
SUBSCRIBE TO OUR NEWSLETTER