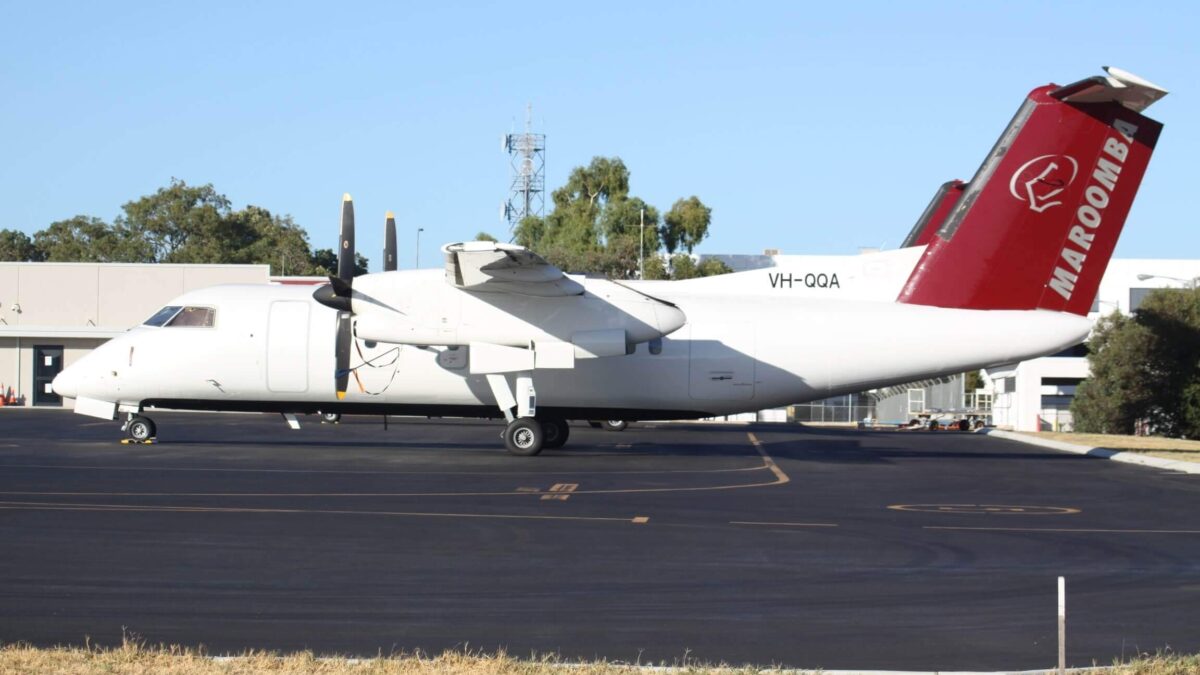 Perth-based regional carrier Maroomba Airlines has added its first De Havilland Canada Dash 8-300 to meet the domestic charter market's surge in demand, and plans to expand its fleet further. 
Rob Swann, CEO of Maroomba Airlines tells Smart Aviation Asia Pacific that the latest aircraft is to meet existing demand and clients' needs.
"Despite lockdowns in the country, the mining charter market remains strong. We took delivery of the Dash 8-300 in September and have since started its operations this week," he says.
The aircraft will cover domestic routes in Western Australia, Swann adds.
The airline continues to look for new opportunities, and there will be additional Dash-8s coming in the upcoming months, says Swann who declines to elaborate further. 
Maroomba Airlines' fleet consists of three De Havilland Canada Dash 8-100s, two Beechcraft B200 King Airs and one Beechcraft 1900D. The 50-seat Dash 8-300 is the largest aircraft it operates.
Swann says the -300 was chosen as it is similar to the -100 model, in terms of maintenance and crew capacity, which makes it a more logical fit.
"We are also using the -315 type that has a more powerful engine, as Australia has hot weather, so that suits our capabilities," he highlights.
Swann says Maroomba Airlines is a privately-owned airline with a strong client base that have been with the company for over a decade, which makes it unique.
The airline has Part 145 approval and has maintenance capabilities to service its aircraft as well, he adds.
Picture Source: wikipedia
Related Stories:
Hevilift Expands Into Western Australia (27 August 2021)
Follow us on facebook and twitter for more news updates.
Ong Jeng Yang
Based in Singapore, Ong Jeng Yang has more than four years of experience working in the media industry.
Related posts
SUBSCRIBE TO OUR NEWSLETTER