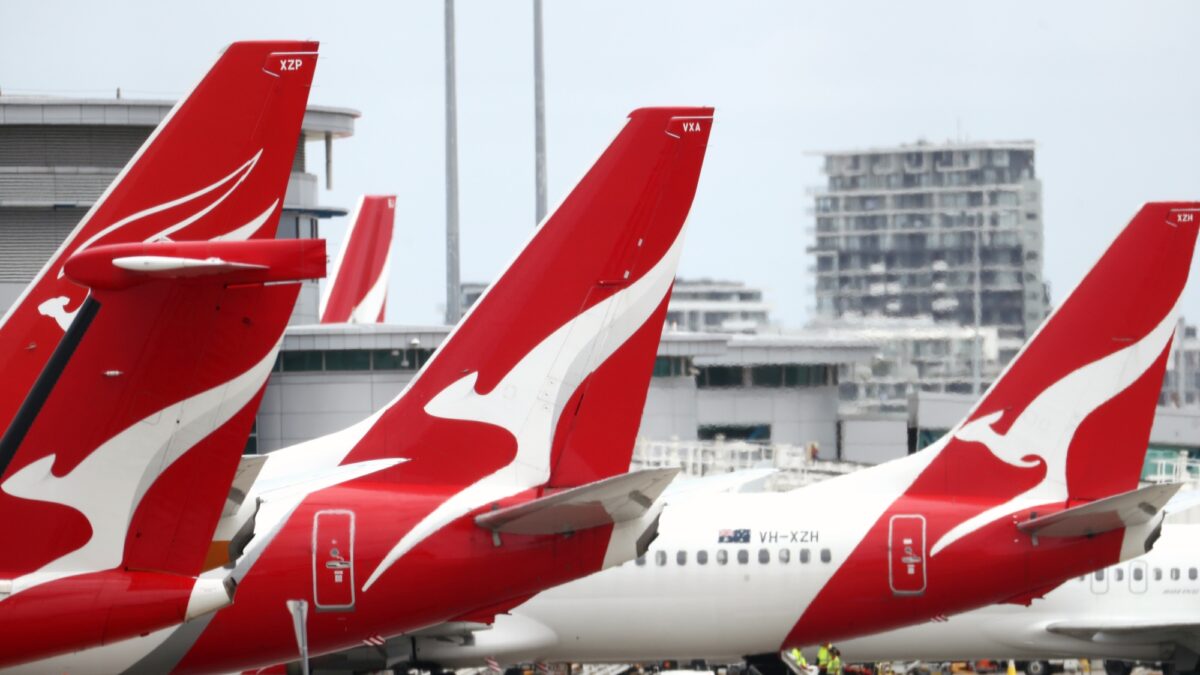 The Australian Competition and Consumer Commission (ACCC) is refraining from taking any action against Qantas Airways for its acquisition of 19.9% of charter operator Alliance Airlines.
Alliance says in a statement the ACCC has written to the airline, stating that it does not propose taking any enforcement action in relation Qantas' stake.
The ACCC investigated and considered the information it had before making the decision, and while no action will be taken at this point in time, it will continue to monitor Qantas' conduct in the industry in relation to Alliance and may take action at a later time, Alliance says, quoting the ACCC's letter.
Smart Aviation Asia Pacific previously reported that Qantas bought a 19.9% stake in Alliance in 2019 at the price of A$2.40 (US$1.70) per share for a total of A$60 million (US$43 million). 
Qantas said at the time that it had no plans to sit on Alliance's board or be involved in managing the airline while its stake remained at 19.9%.  But Qantas said it would seek regulatory approval from competition regulators in future to gain a majority position.
Qantas has yet to seek such approval, because the ACCC immediately launched its investigation into the impact of Qantas' 19.9% stake. 
The ACCC at the time expressed its concerns about the acquisition, highlighting that it is likely to have the effect of substantially lessening competition.
This is because Alliance is an important and close competitor to Qantas, particularly in regional markets and for fly-in fly-out services for mining customers, it added.
But since then, Alliance and Qantas have become business partners, because Alliance now wet-leases Embraer E-190s for some of QantasLink's scheduled services to regional Australia. 
In a separate development, Alliance announced last week that it has acquired an additional Embraer E-190, increasing its E-190 fleet size to 33.
The airline says that the aircraft was previously operated by Helvetic Airways in Switzerland and is a sister ship to VH-XFL and VH-XFM, which Alliance acquired in mid-2021.
Alliance managing director, Scott McMillan says the acquisition will enable Alliance to re-deploy Fokker aircraft capacity elsewhere across the network. 
"In addition, basing this aircraft in Adelaide will also lead to base simplification by creating efficiencies across crewing, operational and engineering services," he adds.
Picture Source: Bloomberg (Brendon Thorne)
Related Stories:
Qantas' Move on Alliance Air and What It Means (11 February 2019)
Qantas Airways Expands Domestic Network (31 March 2022)
Qantas Memo Raises Alarm Over Pilots Returning To Work Making Errors (6 January 2022)
Qantas To Replace Boeing Fleet With Airbus A321neos and A220s (16 December 2021)
Former Qantas Safety Chief Warns That Complacency Among Furloughed Pilots Returning To Work Is A Safety Risk  (27 September 2021)
Australia's Alliance Airlines' Maintenance Base To Open Next Year (28 March 2022)
Australia's Expanding Alliance Airlines Posts Strong Profit (16 August 2021)
Australia's Alliance Airlines To Use Embraer RJs For Contract Flying and Dry Leasing Business (22 December 2020)
Australia's Alliance Buying Toll's Brisbane MRO (17 November 2020)
Ong Jeng Yang
Based in Singapore, Ong Jeng Yang has more than four years of experience working in the media industry.
Related posts
SUBSCRIBE TO OUR NEWSLETTER