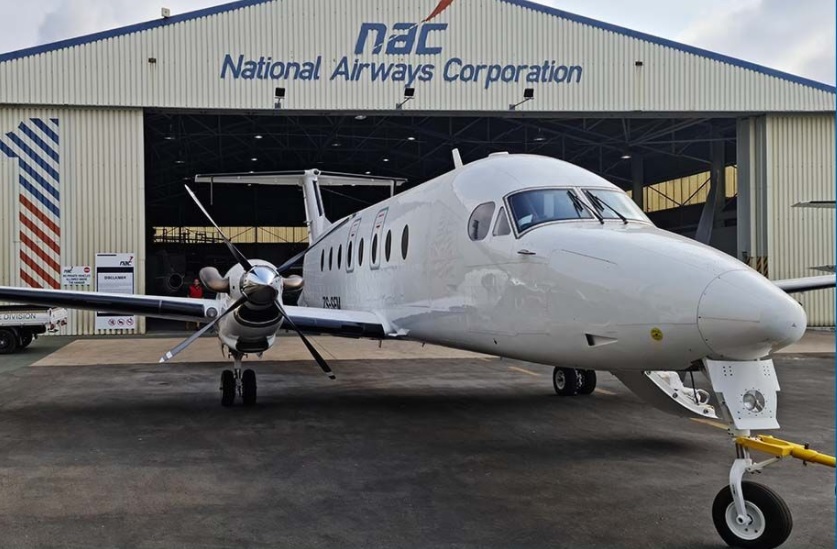 Aircraft lessor and charter operator National Airways Corporation (NAC) has acquired 100% of the shares of South African based dry lessor Awesome Flight Logistics (AFL) and is looking to expand the business.
NAC says in a statement, AFL was established in 2004 as a joint venture between NAC and Australian leasing specialist Awesome Aviation Group and that after 18 years of successful partnership, NAC decided to take over full ownership and management of AFL effective 1 March.
It says AFL, which is now a NAC subsidiary, focuses exclusively on dry leasing its fleet of Beechcraft 1900D and Embraer EMB-120ER Brasilia aircraft to customers worldwide.  The South African company plans to expand AFL's business and is well advanced in identifying additional types to add to the fleet, it adds, though it fails to elaborate on the aircraft types. 
Martin Banner, CEO of NAC, says in the statement the joint-venture came from humble beginnings and the 'kernel of an idea' from Awesome Aviation Group CEO, Dieter Ebeling.
The statement says Perth-based Awesome Aviation Group will continue in its own right to maintain its aviation leasing offerings under its original ownership and leadership. NAC remains a client of the Western Australian company, it adds.
NAC's official website states that, besides it leasing business, NAC operates an aircraft fleet of: Boeing 737-500, Embraer ERJ-145, Embraer EMB-120 Brasilia, Dassault Falcon 900B, Cessna Citation Mustang, Nextant 400XT, Bombardier Learjet 35A, Bombardier Learjet 45XR, Bombardier Challenger 600, Hawker 800XP, Hawker 4000, Beechcraft King Air 200, Beechcraft 1900, Beechcraft Baron 58, Pilatus PC-12s as well as helicopters. 
Smart Aviation Asia Pacific has reached out to NAC for comment.
A spokesperson from Awesome Aviation Group tells Smart Aviation Asia Pacific that selling its stake in AFL was an attractive proposition and that Awesome Aviation will remain as a pure dry lessor.
Picture Source: National Airways Corporation Linkedin
Related Stories:
PNG's Air Sanga Adds First Beechcraft 1900 (18 October 2021)
Ong Jeng Yang
Based in Singapore, Ong Jeng Yang has more than four years of experience working in the media industry.
Related posts
SUBSCRIBE TO OUR NEWSLETTER