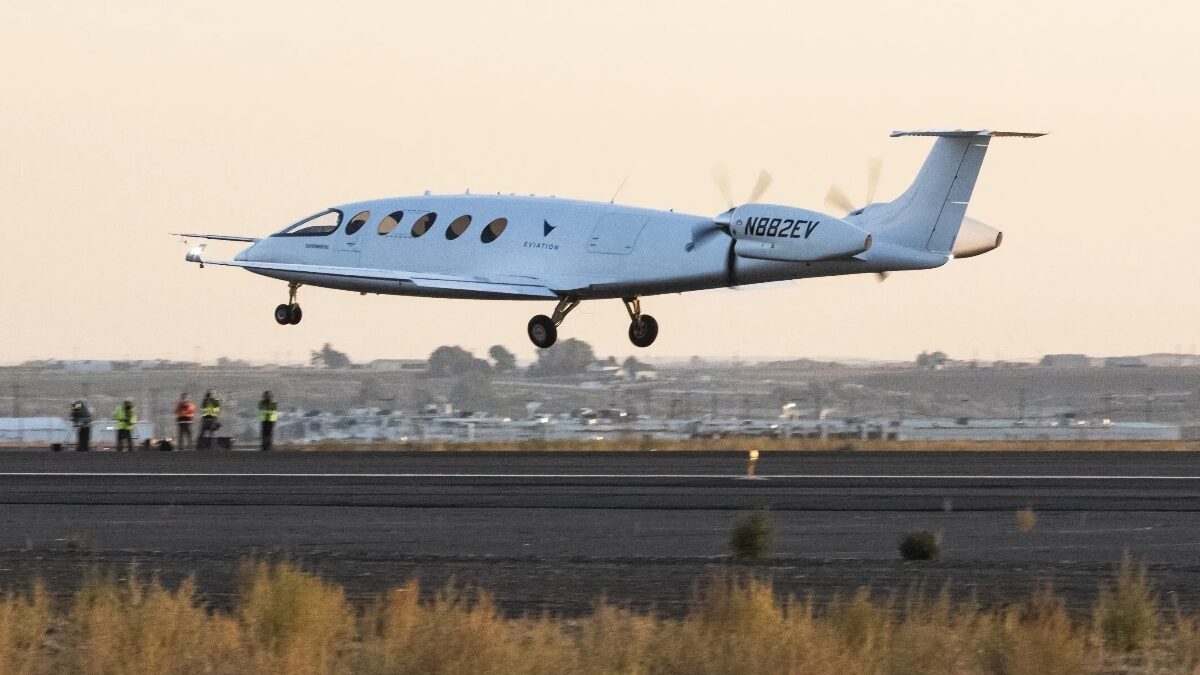 The New Zealand billionaire behind electric aviation pioneer companies Eviation and MagniX is lobbying Air New Zealand, which is in the market to buy lower emission aircraft.
A report in New Zealand news outlet Stuff, without citing sources, says New Zealand billionaire Richard Chandler has been in talks with Air New Zealand.
The report also says Chandler appeared at a business event in New York this month sponsored by the carrier.
Chandler, who grew up in the New Zealand town of Hamilton and made his first fortune in Hong Kong commercial property in the late 1990s, controls electric aircraft-maker Eviation and aircraft electric motor company MagniX.

Picture, from The New Zealand Herald, shows Richard Chandler. The billionaire rarely gives media interviews but in recent days has been popping up in the New Zealand media and granting interviews now that his company Eviation is actively pitching to Air New Zealand. 
Stuff interviewed Air New Zealand's CEO, Greg Foran, at the business event in New York.
Foran says the carrier envisages a future where passengers will be able to book on-demand flights on electric aircraft serving domestic regional routes, such as Hamilton to Auckland.
He says the national carrier will reveal details within the new few weeks on its plans for low emission aircraft.
Eviation is developing an all-electric aircraft called Alice, that carries nine passengers. The aircraft had its first flight on 27 September this year.
Foran, in response to media questions, says: "So would you run a nine-seater between Hamilton and Auckland, would you uberise it? Sort of makes sense…we've got to get that FAA-certified and do all the other things. So maybe in three to five years time? Why not give it a go. And if it works, great, and if it doesn't maybe try a different iteration," he says.
"I do like this concept that on the shorter runs, you do just walk in and say 'great there's a plane going in 20 minutes'," he adds.
Air New Zealand last year issued a request for information for smaller aircraft, with significantly lower CO2 emissions, that it could acquire in future to replace its fleet of De Havilland Aircraft of Canada Dash 8-300s.
Feature picture, from Seattle Times, shows the Alice aircraft's first flight. The flight took place at an airfield near Seattle. 
Related posts
SUBSCRIBE TO OUR NEWSLETTER