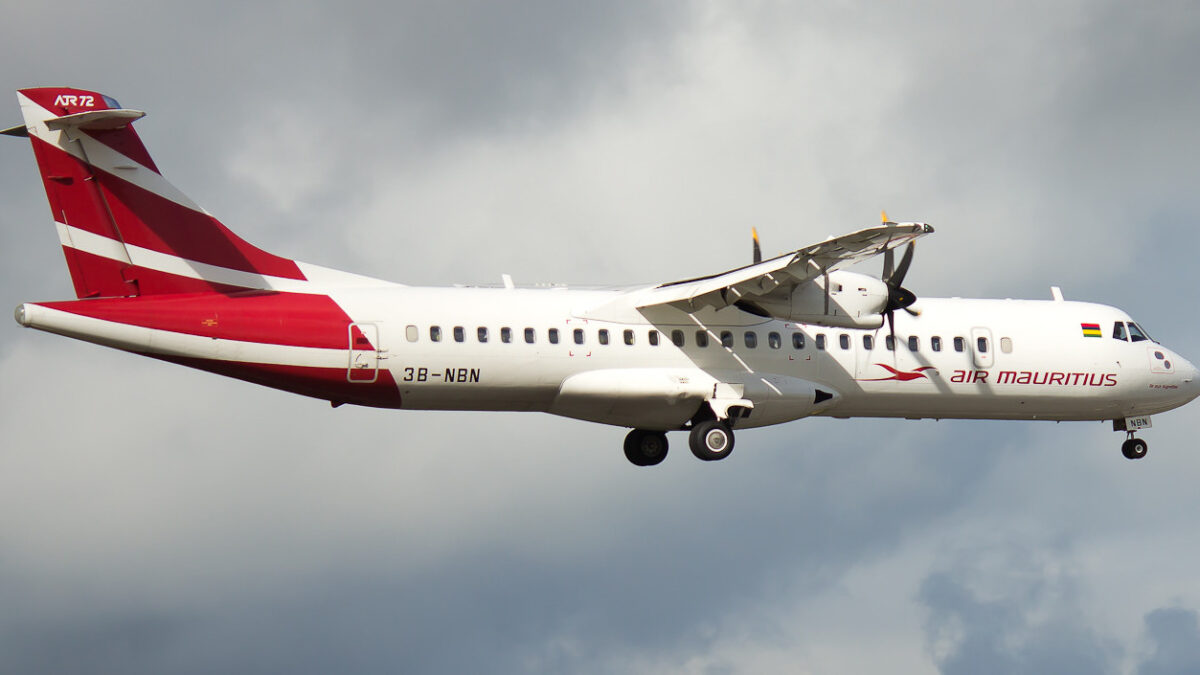 National carrier Air Mauritius has publicly rebutted an article in the media that drew into question the airworthiness of its ATR fleet.
Local newspaper L'Express published an article on 15 October quoting whistle-blowers within the airline as well as the president of the Air Mauritius engineers' union, Eric Pierre, as saying the carrier's ATR aircraft are suffering from corrosion. The airline operates three ATR 72-500s.
Pierre says the airline's three ATR aircraft had been parked for an extended period during the pandemic and are operating in a salt-laden environment because – unlike the airline's international aircraft fleet – the ATRs are always on short-haul island hopping routes.
But the news report, quoting unnamed whistle-blowers within the airline, went as far as saying that engineers working on Air Mauritius' ATR 72-500 aircraft, with local registration 3B-NBN, "found many and various problems relating to the structural integrity of the plane."
"The most alarming problem discovered was corrosion, which means that there has been a deterioration of the material from which the aircraft is made," it adds.
Air Mauritius has responded by issuing a statement saying this particular aircraft is currently undergoing a scheduled heavy maintenance check at the airline that includes taking the aircraft panels off to inspect for corrosion.
It says if corrosion is found, "repairs are undertaken by following – to the letter – the procedures established by the ATR manufacturer."
The airline says "additional work that is required as inspections progress…may result in a delay in the aircraft concerned returning to service."
"All Air Mauritius aircraft are subject to comprehensive scheduled overhauls at regular intervals according to a specific schedule [and] Air Mauritius ensures the airworthiness of its entire fleet under a regulatory system highly controlled and established by the competent authorities, in this case the Department of Civil Aviation (DCA) of Mauritius," it says.
Feature picture, by Zahir Hatteea, shows the Air Mauritius ATR 72-500 with local registration 3B-NBN.
Related posts
SUBSCRIBE TO OUR NEWSLETTER