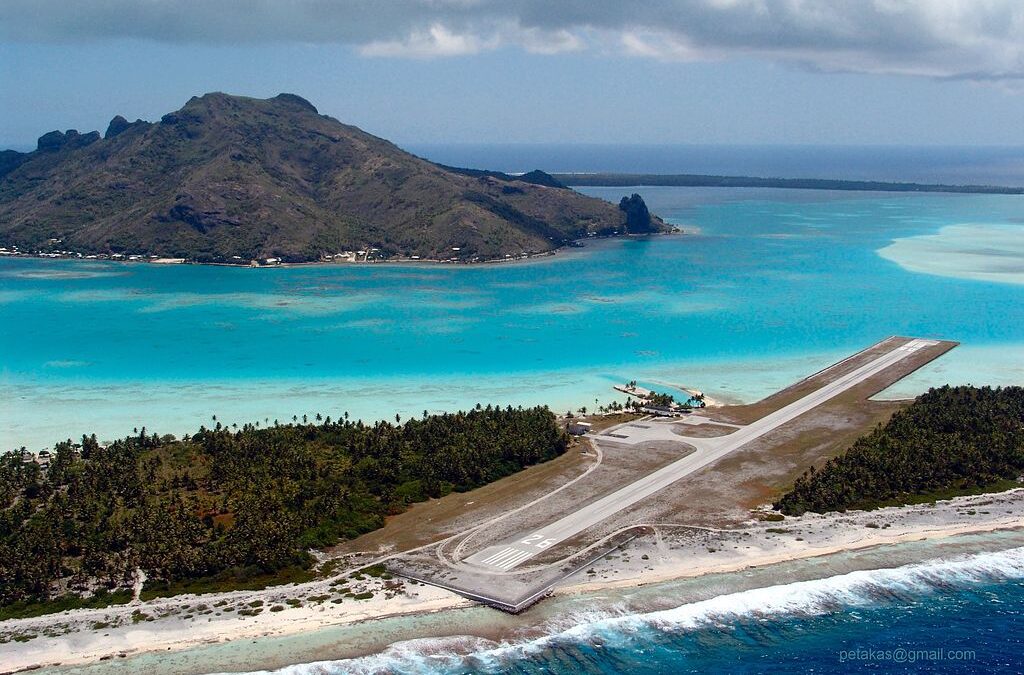 Air Tahiti, a national carrier of French Polynesia that operates turboprop aircraft, has firmed up an order for two ATR 42-600S aircraft and an additional ATR 72-600.
ATR confirmed the firm orders in a statement that also highlights that the ATR 42-600S, new short take-off and landing (STOL) variant of the ATR 42-600, is expected to be certified in time for first deliveries at the end of 2024.
It says there are 1,000 airports – including some in French Polynesia – that are between 800 to 1,000m; the market segment that the new STOL variant is specifically targeting. The standard ATR 42 needs a runway length of around 1,100m.
The aircraft-maker says: "ATR 42-600S will enable access to destinations with short runways, like Maupiti island, using 100% of the aircraft load capacity."
Air Tahiti's booking engine shows it is operating scheduled flights from the capital Papeete to Maupiti island using a standard ATR 42-600. The island has a 956m-long (3,136ft) runway.
ATR says Air Tahiti today operates ten ATR aircraft and that it was a launch customer for the ATR 42-600S when the program was launched in June 2019 at the Paris Airshow. But now Air Tahiti has signed a firm order.
Smart Aviation Asia Paific, citing public statements by the airline in the local media, reported recently that Air Tahiti will start wet-leasing a 19-seat De Havilland Aircraft of Canada Series 300 Twin Otter so it can launch scheduled services in mid-November connecting Papette to the French Polynesian islands of Ua Pou and Ua Huka.
It said though it plans to replace the Twin Otter on the routes in 2026 with ATR 42-600S aircraft once Ua Pou's 830m-long runway and Ua Huka's 755m-long runway have been lengthened.
The airline also said it has an ATR 72-600 on order that was originally due to be delivered in 2020, but is now being delivered in May 2023.
Feature picture, from Kyprianos Biris, shows Maupiti island's 956m-long runway. 
Related posts
SUBSCRIBE TO OUR NEWSLETTER