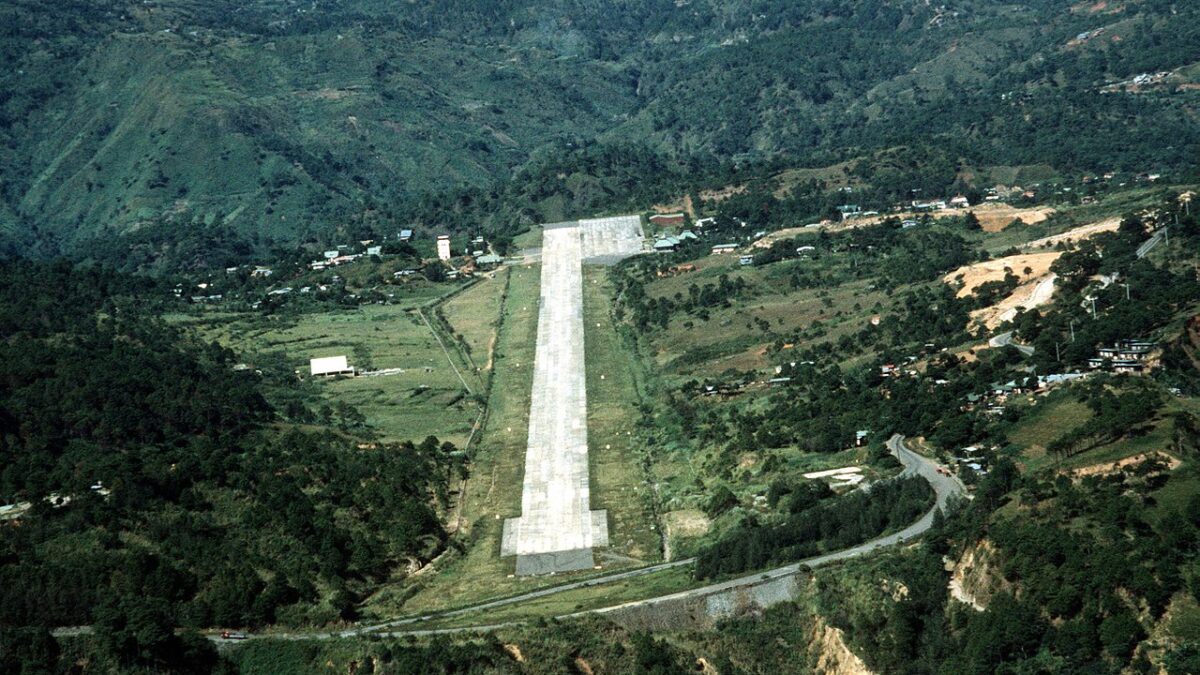 Philippine Airlines (PAL) is launching a passenger service from Cebu to Baguio, a city in northern Philippines that has an airport with a challenging airport that the authorities are approving for scheduled commercial flights.
PAL says in a statement it is launching a four-times weekly service on 16 December from the central Philippine city of Cebu to Baguio using De Havilland Aircraft of Canada Dash 8-400s.
The city government of Baguio said in a statement in early October that the airport for more than a decade has only been used by the military and for commercial charters.
Baguio Airport, also known as Loakan Airport, has been closed until now to scheduled commercial flights because it is reportedly difficult to land at during bad weather.
This runway is only 1,802m-long (5,912ft) and is perched on a mountain surrounded by deep ravines and tall mountains.
CAAP said in an earlier statement it had allocated money to upgrade the passenger terminal, lengthen the runway by 100m and for an instrument landing system (ILS).
It had said it hopes the upgrade can be completed and the airport re-open to cater to pre-Christmas flights.
Related posts
SUBSCRIBE TO OUR NEWSLETTER