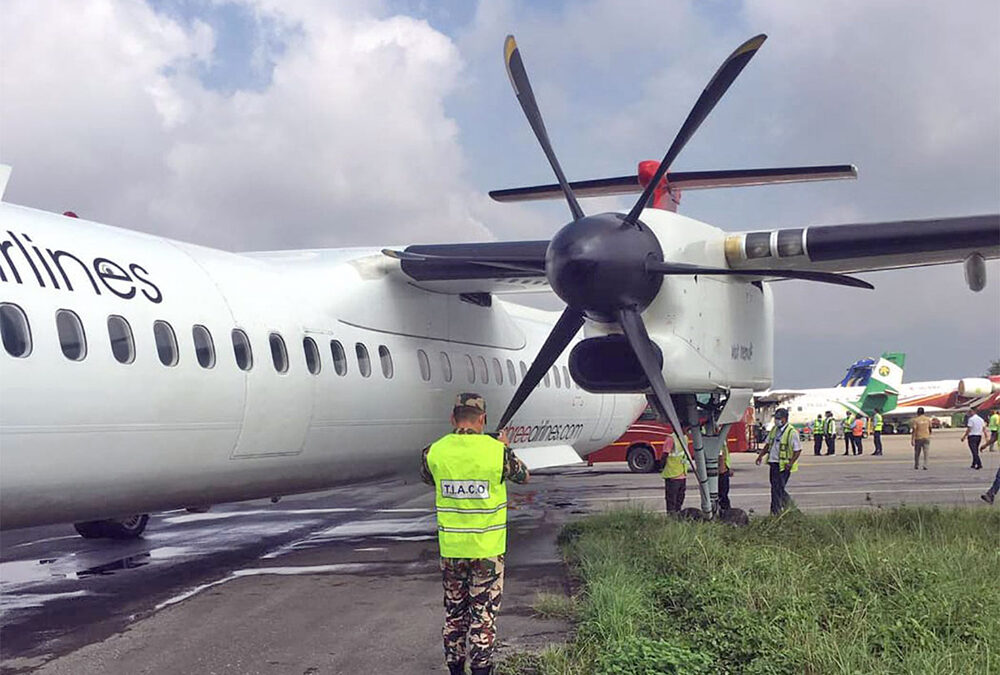 A Shree Airlines De Havilland Aircraft of Canada Dash 8-400 skidded off the runway at Kathmandu's airport today and ended up bogged in soft ground.
None of the 80 passengers on board the Shree Airlines Dash 8-400, local registration 9N-ANF, were injured, says local reports quoting the airport operator.
Pictures from the scene show the aircraft's left landing gear bogged in soft ground on the side of the runway at Kathmandu's Tribhuvan International Airport.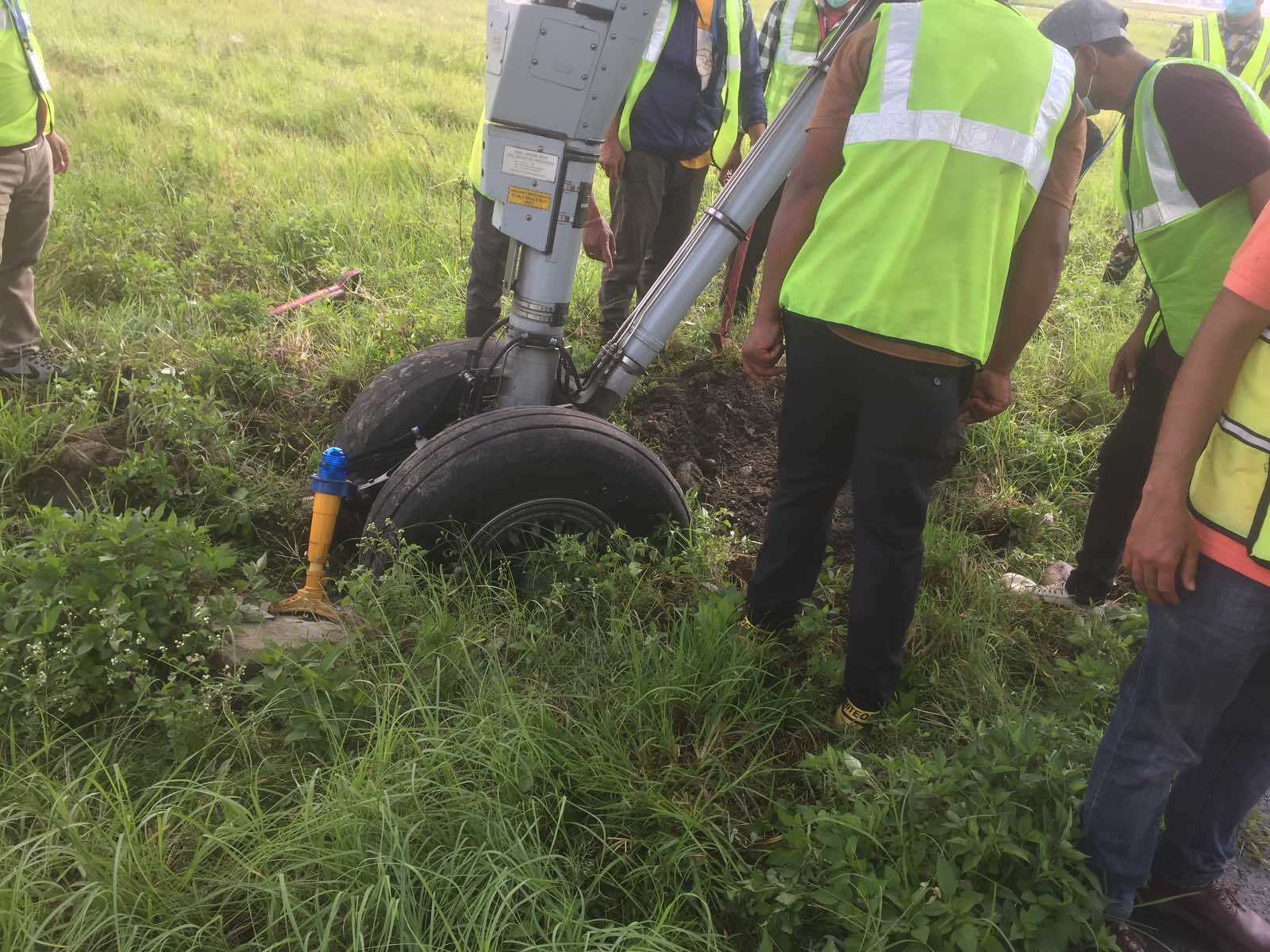 The local reports, quoting the airport operator, say the incident happened at 1030hr local time today while the aircraft was preparing to take off on a flight destined for Nepalgunj, a city in southern Nepal near the Indian border.
The aircraft has since been taken away from the runway for technical repairs, it adds.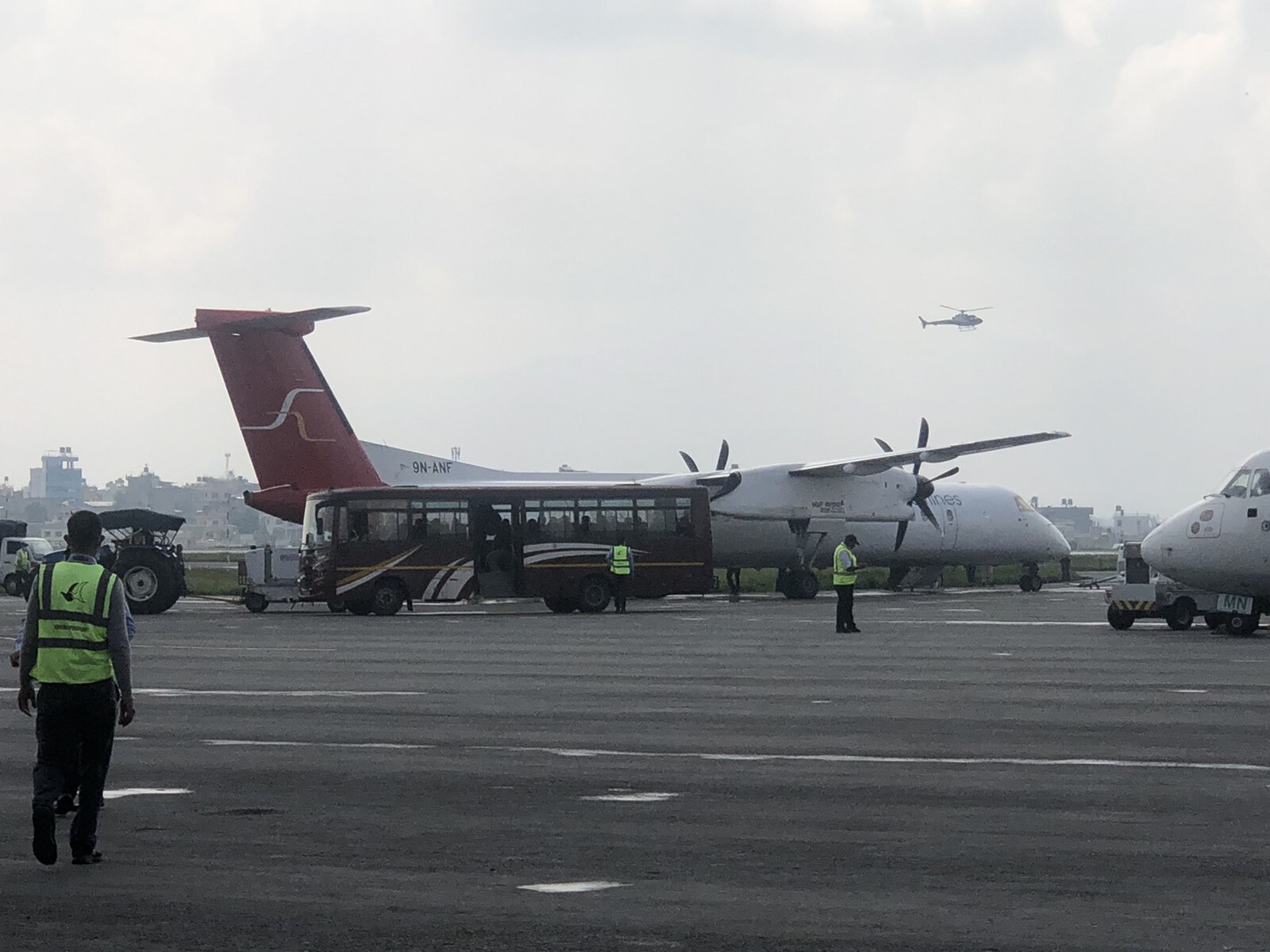 Picture credits: Breaking Airlinenews Twitter
Related Stories:
Nepal's Shree Airlines Delays Adding Dash 8-400s (16 September 2021)
Follow us on facebook and twitter for more news updates.
Related posts
SUBSCRIBE TO OUR NEWSLETTER