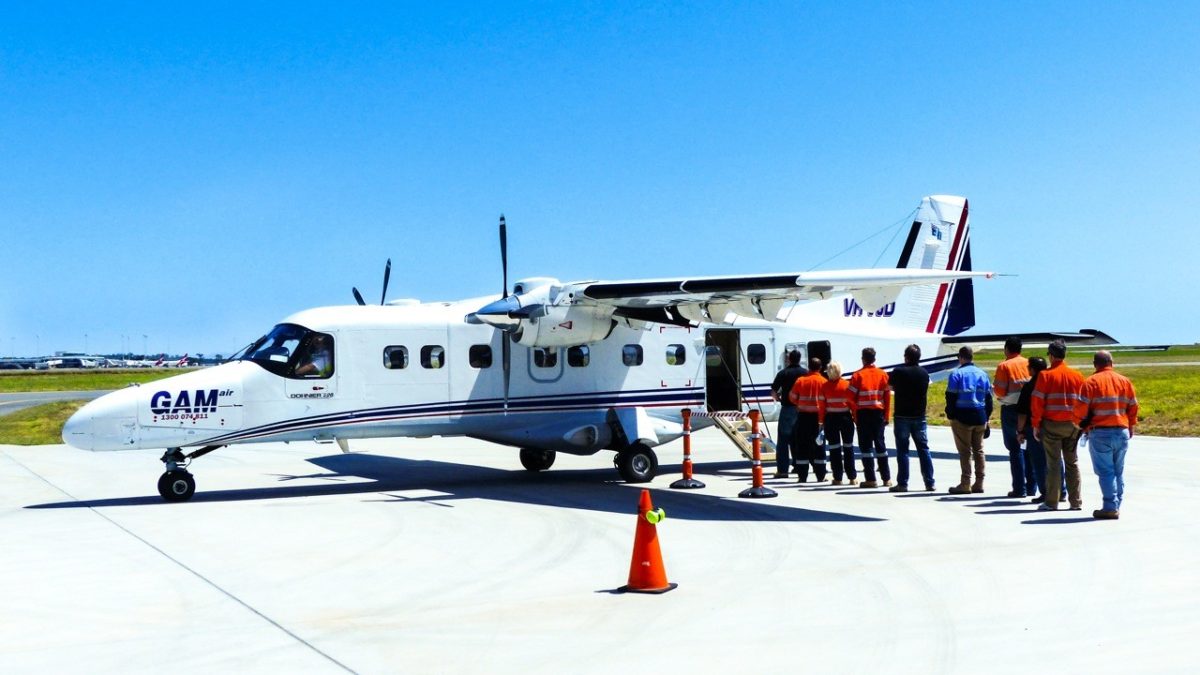 Airline Spotlight: How GAM Air Connects Outback Australia
Leithen Francis, 24 Apr 2018
4 min

read
Australia is a vast continent subject to extreme climate conditions. Temperatures inland often exceed 40 degrees Celsius. Yet there are communities spread throughout the country, even in some of the driest and harshest corners of the continent.
Many of these communities make a living either from mining or agriculture. They need air services as they are often so far away from the main cities, that the only feasible way to travel is by air.
But the extreme climate conditions, coupled with local airports that have short, narrow runways – many unpaved- means very few aircraft can access these places.
GAM Air is one airline that is helping to serve such communities in regional Australia. It operates Dornier 228s.
The airline's chief executive officer Carl Jepsen says people work for GAM Air because they are passionate about aviation and serving outback Australia.
"They are passionate about flying and they love the Dornier 228. In their eyes, it is a beautiful machine to fly," says Jepsen.
"The benefit to a pilot, of flying the Dornier 228, is it is a real hands-on aircraft. And being multi-crew, twin-turbine and IFR enabled means you are doing the same procedures as you would in a larger airliner. Some of the airstrips are more remote, but your standard operating procedures are very similar."
When asked where GAM Air recruits its pilots from, Jepsen replies: "Our pilots have come from all over Australia. Many have gone from flying school and then up to the Northern Territory where they do a lot of VFR flying. They will get their flight hours up and stay working there for a year or two and then we'll pick them up. Prior to joining us, they would have done their time flying aircraft such as the Cessna 402."
"We have brought on a lot of new pilots the last six months, because the commercial airlines have fuelled a lot of demand for pilots," adds Jepsen, referring to the fact GAM Air, like all regional airlines in Australia, need to have a steady stream of new pilots coming in because many will eventually leave to join larger airlines.
"We have never lost a pilot because they didn't like flying it. In fact pilots have come back to us to fly the Dornier 228," says Jepsen, adding that "the Dornier 228 is the pinnacle of our fleet." GAM Air's other aircraft are smaller, namely Aero Commanders.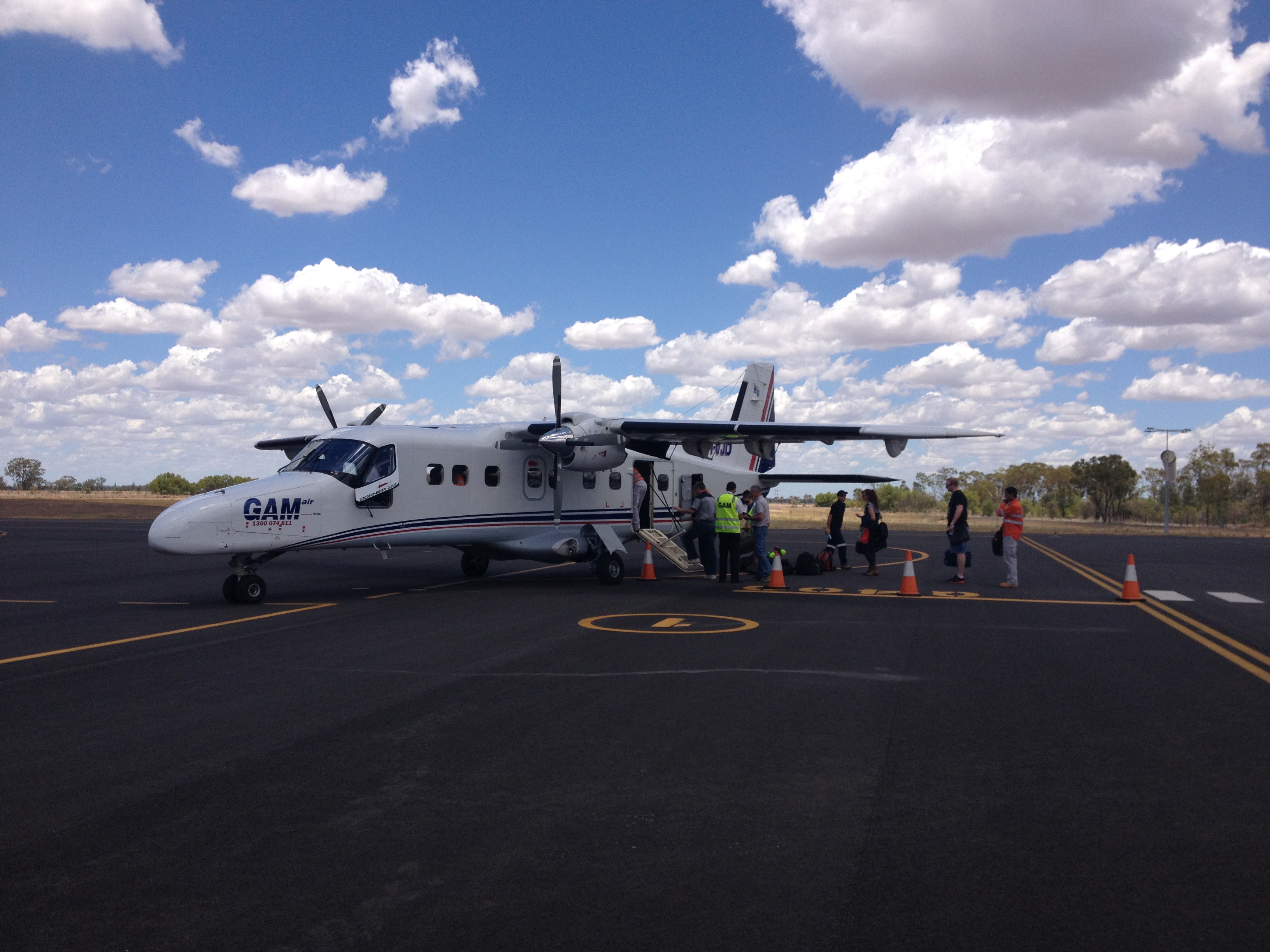 GAM Air has found that the Dornier 228 is a very versatile platform. The airline started operating the aircraft in 2007 and has since used it for a range of missions: commuter transport, freight and mail transport, aerial tours, parachuting, aerial surveying and medevac. "In less than two hours the Dornier 228 can be configured for either passengers or freight," he adds.
Jepsen says they have won contracts because the Dornier 228 was the only aircraft of its size able to land and take off from challenging airstrips.
For example, Gam Air used to operate regular passenger services from Brisbane to the remote Queensland town of Chinchilla on behalf of Queensland Gas Company (QGC), which has a facility there.
"The Dornier 228 was the only 19-seat aircraft that could get into Chinchilla with the required stop distance for that 1,070m-long runway that was also narrow. This was especially the case in the height of summer. None of the others could do it in such 'hot and high flying' conditions," says Jepsen.
"The short take-off and landing performance of the Dornier 228 was critical for that contract."
When the QGC contract ended, GAM transferred the aircraft to one of its mail runs for logistics company Toll Holdings.
"We can do 1.2t ton of mail and cargo on the Dornier 228. We fly it from Brisbane to Emerald then up to Rockhampton return five days a week," says Jepsen.
"The Dornier 228 is very easy to maintain and is very reliable. When we were doing the QGC contract our reliability was 99.8% on-time performance. So super reliable."
"We pretty much do everything on the Dornier 228 in terms of maintenance, except for engine and propeller maintenance which we outsource. We do our own avionics and under-carriage. We also do full refurbishments and we have a life extension program for the fuselage and wings," says Jepsen.
"The cycle limit on our two Dornier 228s has been increased using a GAM designed supplemental type certificate from Australia's Civil Aviation Safety Authority."
Leithen Francis
Leithen is based in Singapore and has over 17 years' experience working for news organisations. He is the former deputy Asia editor of Flightglobal and the former Asia editor of Aviation Week. Leithen has a BA in journalism from RMIT University in Melbourne, Australia.
Related posts
SUBSCRIBE TO OUR NEWSLETTER