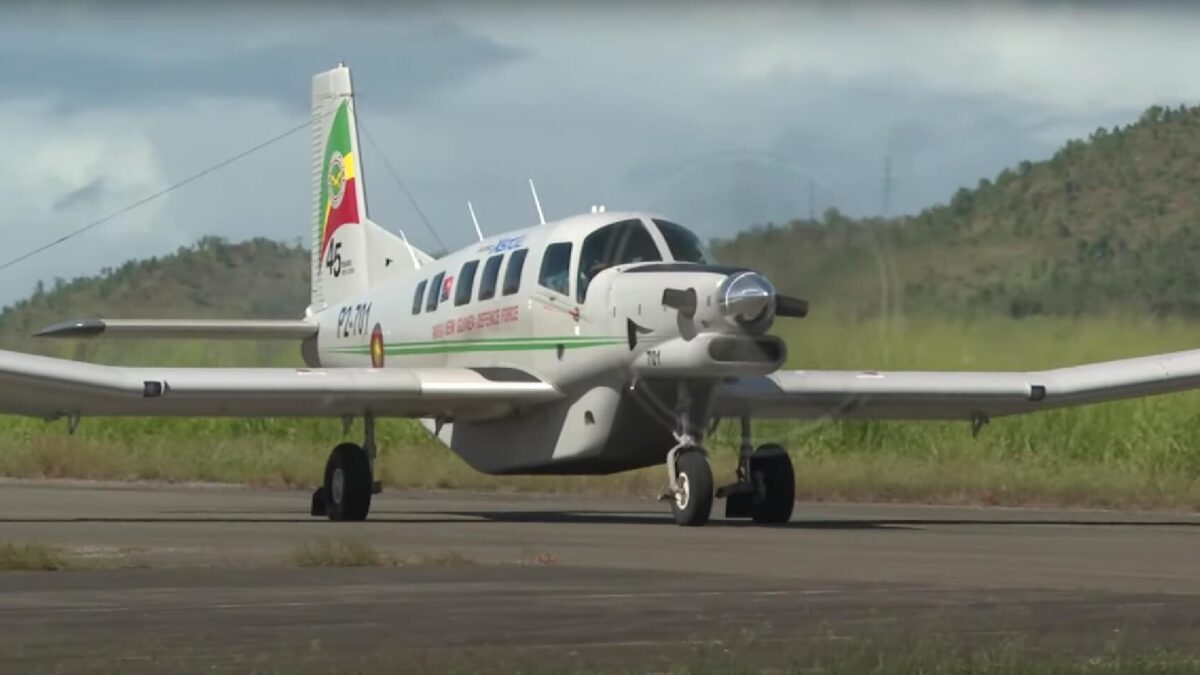 Australia and PNG Defence Forces Sign MOU For Restoration Of Air Capabilities
Davy Lim, 5 Jul 2022
1 min

read
The Australian Defence Force (ADF) has signed a memorandum of understanding (MOU) with the Papua New Guinea Defence Force (PNGDF) to restore the latter's air capabilities.
The ADF says in a statement it has signed a MOU with the PNGDF to help the PNG military with aircraft maintenance and staff training.
The MOU reportedly comes after the Royal Australian Air Force (RAAF) last September helped the PNGDF to restore at least one Pacific Aerospace P-750 XSTOL aircraft. The PNGDF ordered four P-750 XSTOL aircraft in 2017.
PNGDF's P-750 XSTOL fleet has reportedly been grounded for the past three years, but at least one aircraft has undergone a heavy maintenance check and is now flying.
The RAAF helped the PNGDF as part of Australia's defence cooperation program with PNG, the reports add.
Major Darius Kaule, who is PNGDF's training squadron commander and acting commanding officer of the military's air transport wing, tells local news portal LoopPNG that four student pilots from PNG were recently trained in Australia and New Zealand to fly the P-750XSTOL. RAAF Wing Commander, Tim Shaw, will be endorsed on the aircraft and will be responsible for flight training and instructing of the PNGDF pilots, he adds.
Featured photo shows the PNGDF Pacific Aerospace P-750 XSTOL Aircraft (Source: Defence Australia)
Related Stories:
New Zealand's Pacific Aerospace Restarts Production Under New Owners (25 January 2022)
New Zealand Aircraft-Maker Pacific Aerospace Declared Insolvent (19 February 2021)
Davy Lim
Davy is based in Singapore. He is passionate about aviation and has flight experience in various single engine piston aircraft, gliders and seaplanes from his time in the United States. Davy holds a BA in Economics from the State University of New York in Buffalo.
Related posts
SUBSCRIBE TO OUR NEWSLETTER