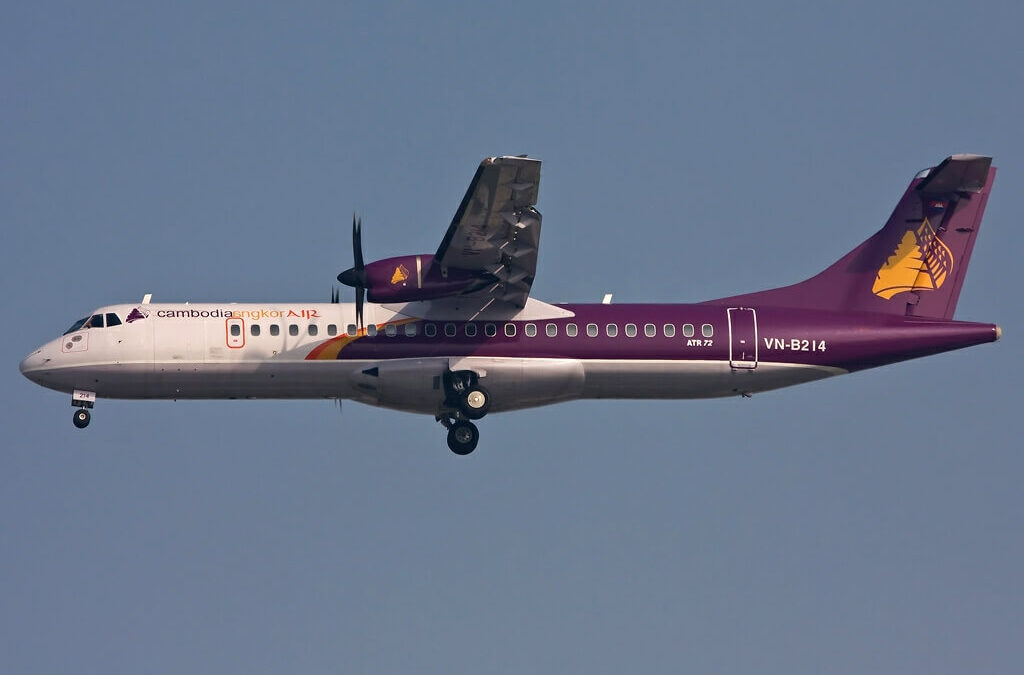 Vietnam Airlines, which used to own 49% of Cambodia Angkor Air, has completed the sale of a 35% stake and disclosed that it plans to sell its remaining 14% stake.
Vietnam Airlines says it completed the sale of the 35% stake on 29 March after receiving US$34m and a further US$1m held in trust.
Reducing its stake substantially means, in its audited consolidated financial report, Cambodia Angkor Air is no longer considered an associate company of the Vietnamese state-owned carrier, it says the financial report.  Media reports on the matter make no mention of who the 35% stake has been sold to nor does Vietnam Airlines in its financial report.
Smart Aviation Asia Pacific has previously reported that China's Xing Gang Investment would be buying a 28% in Cambodia Angkor Air from Vietnam Airlines.
Vietnam Airlines says it plans to sell the remaining 14% stake and, in the interim, will transfer the shares to a Vietnam Airlines investment portfolio company.
According to Vietnamplus, the monies raised from the sale of the 35% stake helped Vietnam Airlines reduce its loss last year and helped it to shore up its balance sheet, avoiding a de-listing from the Vietnam stock exchange.
It was earlier reported in Vietnamese media that the national carrier has come close to being delisted, because it has had nine consecutive quarterly losses.  Vietnam Airlines acquired its 49% stake in Cambodia Angkor Air in 2009, while the 51% stake is held by the Cambodian Government.
According to Airfleets.net, Cambodia Angkor Air operates two Airbus A320s and two ATR 72s, and has one Airbus A321 parked.
Picture Source: Ole Simon
Related Stories:
China's Xing Gang Investment Buys Large Minority Stake In Cambodia Angkor Air (22 March 2022)
Vietnam Airlines To Wet-Lease Two ATR 72s (4 March 2022)
Vietnam Airlines Puts Aircraft Up For Sale (14 December 2021)
Davy Lim
Davy is based in Singapore. He is passionate about aviation and has flight experience in various single engine piston aircraft, gliders and seaplanes from his time in the United States. Davy holds a BA in Economics from the State University of New York in Buffalo.
Related posts
SUBSCRIBE TO OUR NEWSLETTER