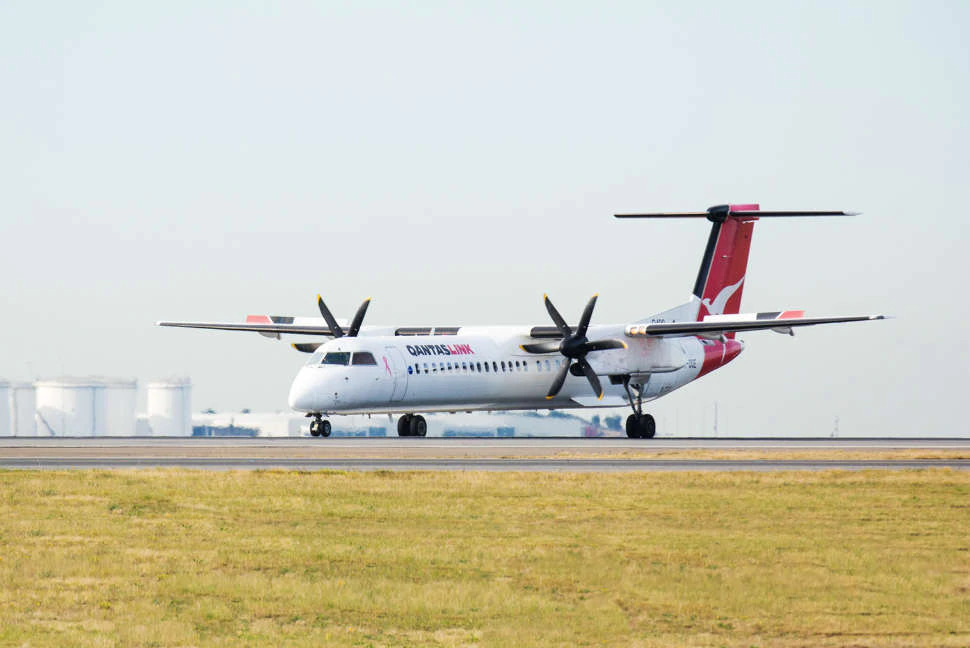 A Qantaslink De Havilland Aircraft of Canada Dash 8-400 had a hydraulic fault on the approach to Tamworth and returned to Sydney, making an emergency landing on 29 May.
A Qantas spokesperson tells Smart Aviation Asia Pacific that the pilots received an alert in the cockpit about a potential issue with the hydraulics on their approach to Tamworth Regional Airport in New South Wales.
The pilots, following the standard procedures, landed safely without incident at Sydney Airport, she says.
The Dash 8-400 has four hydraulic systems that control various control surfaces, as well as the brakes. Passengers were informed that the aircraft may need to be towed to the gate after landing, she says.
The aircraft had 69 passengers on board, she adds.
Passengers were provided accommodation and meals before being flown to Tamworth the next morning, she says. The aircraft was inspected by Qantas engineers and has been cleared for travel, she adds.
According to Airfleets.net, the aircraft, local registration VH-QOF, is 15.8 years old.
Photo Source: Qantas
Related Stories:
QantasLink Pilots Told To Do Training Following Landing Gear Incident (30 March 2022)
Australia's QantasLink Secures Final Regulated Queensland Route (7 December 2021)
Australia's QantasLink To Continue Serving Lord Howe Island (12 November 2021)
QantasLink To Compete Against Rex On More Routes (2 July 2020)
Davy Lim
Davy is based in Singapore. He is passionate about aviation and has flight experience in various single engine piston aircraft, gliders and seaplanes from his time in the United States. Davy holds a BA in Economics from the State University of New York in Buffalo.
Related posts
SUBSCRIBE TO OUR NEWSLETTER