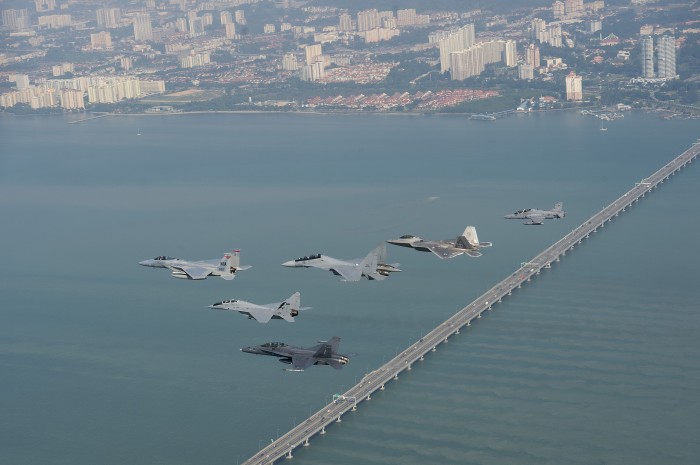 Singapore Protests Setting up of Restriction Area over Southern Johor
Edward Eng, 2 Jan 2019
1 min

read
Singapore's Ministry of Transport has raised concerns regarding a notice to airmen (NOTAM) published by the Civil Aviation Authority of Malaysia (CAAM) declaring the establishment of a "permanent restricted area for the purpose of military activities over Pasir Gudang".

The NOTAM published on 25 December says the restriction area comes into effect today, 2 January. The area, over Pasir Gudang, is within southern Johor airspace that has been managed by Singapore since 1974 under a bilateral agreement. Pasir Gudang is an industrial and port area on the Straits of Johor. The restriction means only Malaysian Military aircraft are permitted to fly over this area.

Singapore says the NOTAM will negatively affect civil aviation in the high traffic airspace. In its media statement, the Singapore transport ministry also calls on Malaysia to meet and discuss this new development.

Malaysian foreign minister, Saifuddin Abdullah, says the declaration is in protest of Singapore's response to the ongoing territorial dispute. He is due to meet his counterpart in Singapore on 8 January as part of ongoing talks, both sides say.

The two countries are locked in an airspace dispute sparked by plans for new operations at Singapore's Seletar Airport. The dispute has since expanded beyond the initial refusal by Malaysia to grant turboprop operator Firefly permits to fly to Seletar, with both sides now also contesting a maritime disagreement.

Edward Eng
Edward is based in Singapore. He writes stories on regional aviation across the Asia-Pacific region and has a background on covering socio-political issues. Edward holds a BA (Hons) in Philosophy, Politics and Economics from the University of Warwick in the UK.
Related posts
SUBSCRIBE TO OUR NEWSLETTER