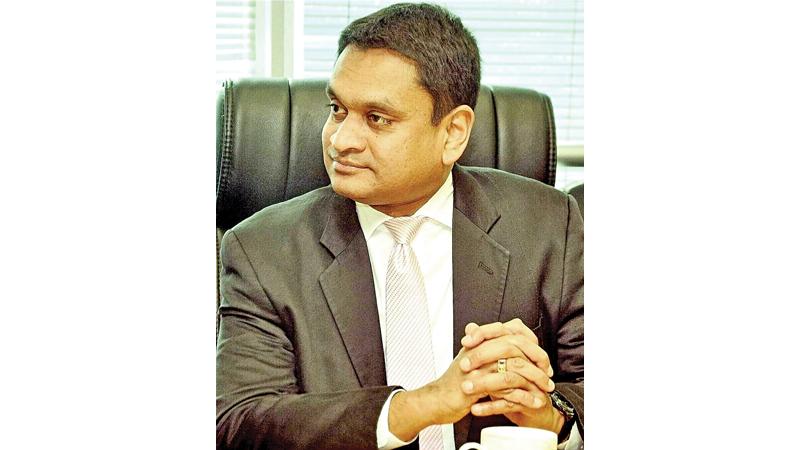 Sri Lankan start-up Fly Lankan Asia plans to begin its flight services before year-end, beginning with cargo operations.
Dr Arosha Fernando, the newly appointed CEO of Fly Lankan Asia, tells local media outlet Sunday Observer the airline's business model is different from national carrier SriLankan Airlines and FitsAir, allowing it to come in as the country's third international airline. FitsAir is a small airline that operates domestic passenger services and international air cargo services. 
Dr Arosha says there are certain gaps in Sri Lanka's the short-haul cargo market and low-cost passenger service market that they intend to take advantage of.
"These gaps coupled with the demand for cargo and passenger services on selected routes from Sri Lanka, means that a new entrant airline could possibly capture a significant portion of the air travel business," he explains. 
Dr Fernando says the launch phase of Fly Lankan Asia is primarily focused on cargo operations as the airline foresees that the pandemic travel restrictions will persistent in the short to medium term. 
He says their strategic priority in the foreseeable future is cargo. "Demand for air cargo services within the region will only continue to grow, as people accept this new way of life, placing more emphasis on efficiency, costs and specialised customer services," he adds.
"It is prudent to establish ourselves with a strong footing in cargo before getting ready to seize opportunities in passenger operations."
He says they applied for approvals from the authorities over a year ago and are about to get the final approval.
"Initially, we will be operating as a regional operator limited to countries such as Dubai [United Arab Emirates], Maldives, India, Myanmar, Malaysia and Indonesia for both passenger and cargo services," he says, adding that they hope to commence operations before the end of the year, with flights out of Colombo's main international airport Sri Lanka's Bandaranaike International Airport and the old international airport Ratmalana International Airport. He also says it plans to operate out of Mattala Rajapaksa International Airport, an international airport in Southeast Sri Lanka near the town of Mattala.
Dr Fernando says Fly Lankan Asia is keen to work with SriLankan Airlines and FitsAir to expand the industry further, instead of treating each as competitors, so as to create a win-win scenario.
He says Fly Lankan Asia's main investor is a US aircraft leasing company that has launched five airlines in seven countries.
Dr Fernando says Fly Lankan Asia has already purchased its first aircraft, from Kenya, and will take delivery in the coming weeks after obtaining the necessary approvals.  They are negotiating for further aircraft, he adds.
Lushan Fernando, the director of flight operations from the Civil Aviation Authority of Sri Lanka (CAASL) told Smart Aviation Asia Pacific in December last year that the airline's proposed fleet is BAe 146-300s for commercial passenger operations and Boeing 737-200 freighters for cargo operations.
Picture from sundayobserver.lk shows Dr Arosha Fernando.
Related Stories:
Start-up Fly Lankan Asia Appoints CEO (27 October 2021)
Fly Lankan Asia To Operate Boeing 737-200s and BAe 146s (17 September 2020)
Ong Jeng Yang
Based in Singapore, Ong Jeng Yang has more than four years of experience working in the media industry.
Related posts
SUBSCRIBE TO OUR NEWSLETTER