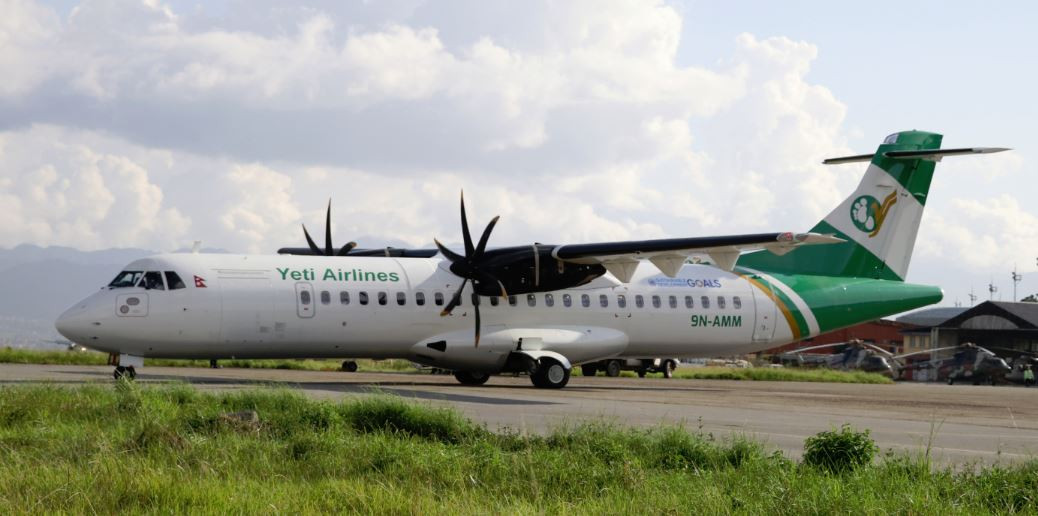 Domestic carrier Yeti Airlines intends to add four ATRs this year because travel demand is recovering.
Yeti Airlines' spokesperson, Sudarshan Bartaula, tells Smart Aviation Asia Pacific the airline is looking to dry lease two ATR 72-500s and two ATR 42-500s this year for domestic operations.
"The additional ATR 72s will serve our current destinations and one more route to Dhangadhi, whereas the ATR 42s will be flying to Bharatpur, Tumlingtar and Surkhet," he says.
Bartaula highlights that besides Surkhet, the airline previously served these other cities using its fleet of British Aerospace Jetstream (BAE) 41s, before it sold the aircraft to Nepal's Guna Airlines more than a year ago.
"We decided to sell the BAE and consolidate our fleet to ATR as it is quite challenging to manage different aircraft types," he says, adding that Yeti airlines' BAE qualified pilots and engineering support was also transferred to Guna Airlines.
Bartaula says Yeti has more than enough infrastructure and personnel to operate at a higher capacity than its current fleet of five ATR 72-500s, which is why it intends to get more aircraft now.
He says adding aircraft allows the airline to provide more services and meet increasing travel demand.
"The domestic passenger market is doing really well now, even better than the pre COVID-19 levels. But the type of travellers has shifted from foreign tourists to locals largely.".
He adds the domestic airline has received regulatory approval to provide non-scheduled international flights to South Asian and Southeast Asian countries but this move hinges on the pandemic situation.
Picture Source:  himalayanherald.com
Related Stories:
Nepal's Yeti Airlines To Fly Internationally, Adding More ATRs (5 November 2021)
Ong Jeng Yang
Based in Singapore, Ong Jeng Yang has more than four years of experience working in the media industry.
Related posts
SUBSCRIBE TO OUR NEWSLETTER