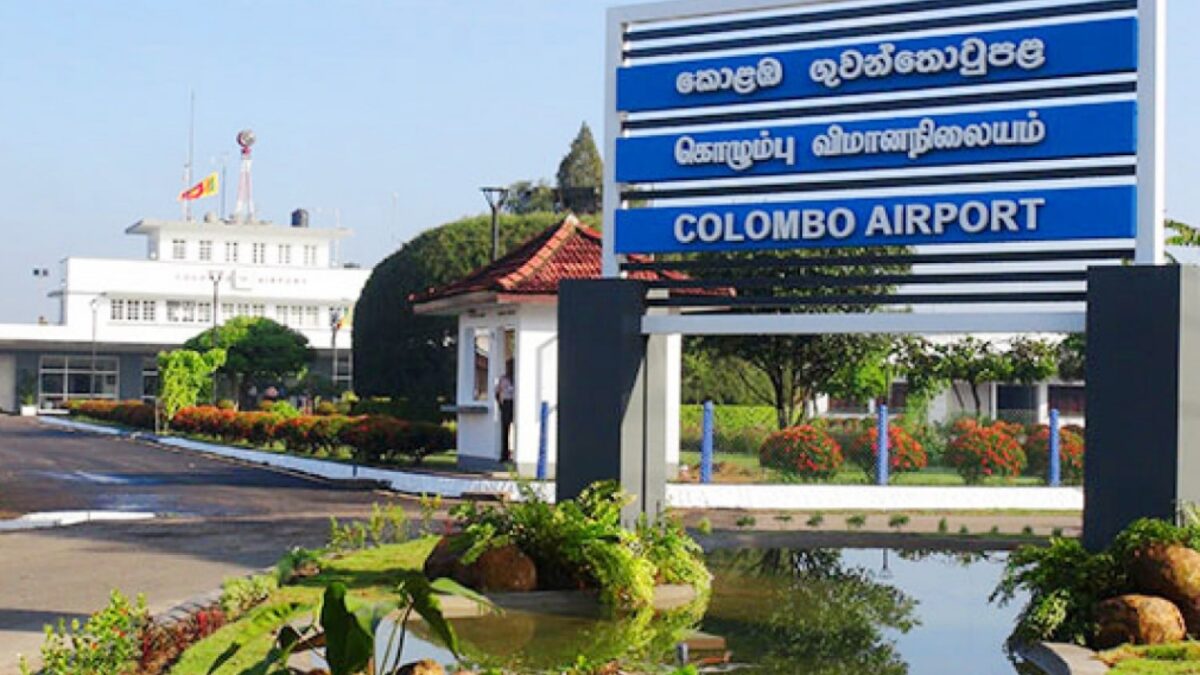 Privately-owned Sri Lankan carrier FitsAir plans to move into scheduled international passenger services using De Havilland Aircraft of Canada Dash 8-400s on dry lease.  
Omar Kayaam, managing director of FitsAir, tells Smart Aviation Asia Pacific that the airline, which has more than 25 years of experience in cargo operations, will be expanding into scheduled international passenger services now that Colombo's Ratmalana International Airport recently opened up for international flights. Ratmalana International Airport is Colombo's old airport that until recently was only a domestic airport.
He says having this airport now open to international flights, coupled with increasing international passenger demand, creates a good opportunity for FitsAir.
The airline discussed this move last year, but it got delayed due to the pandemic, he clarifies, adding that FitsAir is now planning to commence international passenger services starting March.
Kayaam says the airline wants to dry lease two Dash 8-400s, in a 78-seat configuration, immediately and add two more Dash 8-400s on dry lease by September.  Lease period, tentatively, is set for 24 to 36 months. The airline is currently speaking to lessors. 
"We are looking to operate routes to Malé, the capital city of the Maldives, as well as southern Indian cities Chennai, Madurai and Tiruchirappalli," he says, highlighting that tourism is strong in these destinations.
Besides the international locations, FitsAir will also restart its domestic service connecting the capital Colombo to the far north Sri Lankan city of Jaffna.
"We plan to use Dash 8-400 for all of our scheduled passenger flights, because of its range, …and speed is better than the ATR. The aircraft can also access rural airports as its engine clearance (position of engine) is higher, which makes it a suitable fit for us," he elaborates.
Kayaam says the Dash 8 has strong maintenance, spare parts and customer service support in South Asia as some airlines like India's SpiceJet operate Dash 8-400s.
He says the airline has operated domestic scheduled flights 'on off' over the years; first with the Fokker F27, then more recently with its single Cessna Caravan and ATR 72-200QC. It owns the ATR and Cessna Caravan.
"We were using our ATR 72 for the Colombo-Jaffna route, but converted it for cargo during the pandemic," he adds. 
Besides the ATR 72-200QC, the airline operates one Airbus A320PF aircraft on dry lease, for its international cargo operations, with another Airbus A320 freighter scheduled to arrive this month, says Kayaam. The airline now uses the Cessna Caravan 208B for business charter flights, he adds.
Kayaam also says FitsAir plans to add larger freighters, such as the Boeing 737-800 freighter, at the end of the year.
Picture Source: www.themorning.lk
Related Stories:
Sri Lankan Carrier FitsAir Starts Scheduled Passenger Operations (3 May 2019)
Ong Jeng Yang
Based in Singapore, Ong Jeng Yang has more than four years of experience working in the media industry.
Related posts
SUBSCRIBE TO OUR NEWSLETTER