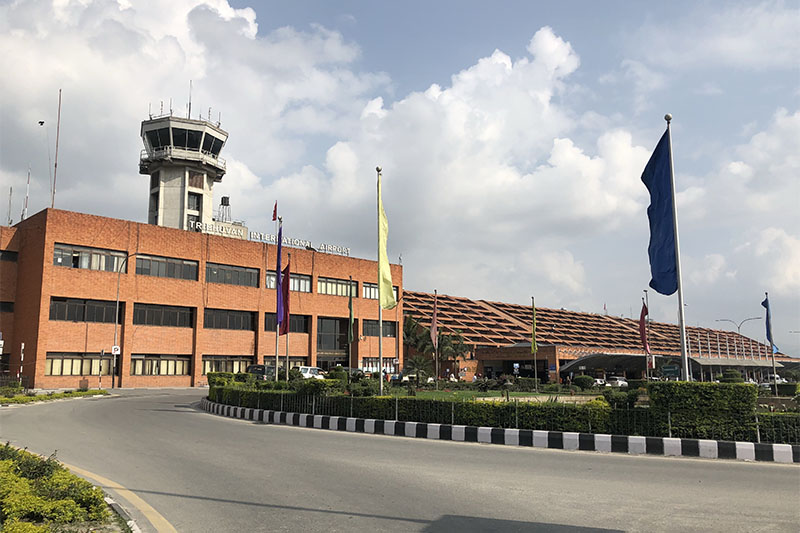 Nepal recorded an all-time high in domestic passenger numbers last year, largely due to cheap air fares causing a surge in demand.
Local media outlet The Kathmandu Post – quoting official statistics compiled by Kathmandu's Tribhuvan International Airport – says there were 3.54 million domestic passengers in 2021, the highest recorded in the history of Nepal's aviation industry. This compares to 1.45 million in 2020, a bad year for the industry due to COVID.
There were no scheduled flights in Nepal from March to September 2020 when the pandemic first started, it says.
The year 2021 began with robust passenger demand, but the government grounded all domestic flights from May to June as infections went rampant, says the newspaper. Despite the restrictions, air travel for the full-year was strong, it adds.
Civil Aviation Authority of Nepal (CAAN) spokesman, Deo Chandra Lal Karn, says several factors were behind the jump in domestic air travel, the report says.
Cheap air fares offered by domestic carriers boosted demand and the introduction of larger aircraft increased capacity, says Karn, adding that people also prefer to fly because it is more convenient, especially during the monsoon period when it is extremely hard to travel by road.
He also says the number of airports equipped to handle night flights increased last year to seven, further facilitating domestic air travel.
Despite high passenger numbers, Karn says airlines are making little money due to low yields, putting many carriers in survival mode.
The statistics show Buddha Air experienced a 20% increase in domestic passenger numbers last year to 1.91 million, making it the largest domestic operator with 54% market share.
Buddha Air has 15 aircraft, but the carrier's managing director, Birendra Basnet, is quoted as saying it will add four more ATR 72s this year, with three to arrive by April. The additional capacity will help it achieve its target of three million passengers this year, he adds.
Yeti Airlines' passenger numbers fell 4% year-on-year to 801,164 in 2021.
Shree Airlines' passenger numbers rose 14% year-on-year to 540,398.
Saurya Airlines passenger numbers fell 71% to 134,153 passengers in 2021.
Guna Airlines, which resumed operations last year after a long hiatus, carried 55,288 passengers.
National carrier Nepal Airlines, which grounded its Chinese-made aircraft and is relying on two De Havilland Aircraft of Canada Twin Otters for domestic services, saw its domestic passenger numbers fall 73% year-on-year to 20,208.
Summit Air, which serves very remote locations, experienced a 19% increase in passenger numbers to 19,155.
Picture Source: thehimalayantimes.com
Ong Jeng Yang
Based in Singapore, Ong Jeng Yang has more than four years of experience working in the media industry.
Related posts
SUBSCRIBE TO OUR NEWSLETTER