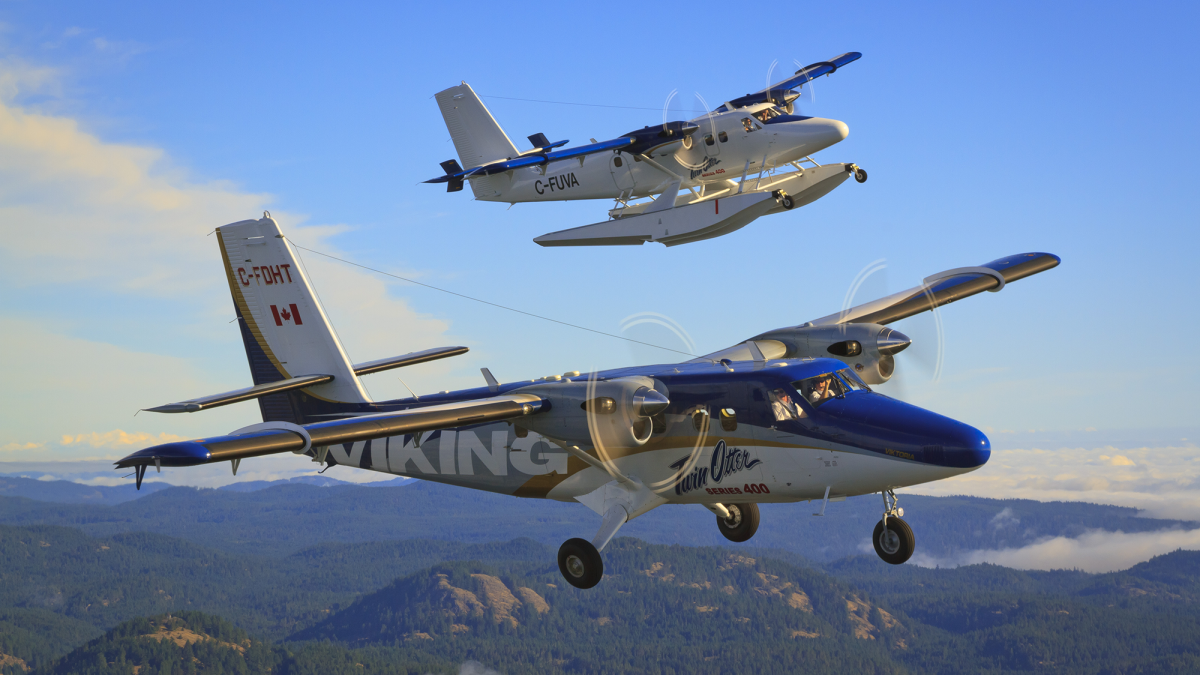 De Havilland Aircraft of Canada (DHC) and Viking Air have temporarily suspended manufacturing of new production Dash 8-400 and the Series 400 Twin Otters at their respective facilities in Canada.
The production pause on the Dash 8-400 and Series 400 Twin Otter turboprops is in response to customers and suppliers expressing uncertainty over the coronavirus pandemic, the aircraft maker's parent company Longview Aviation Capital says in a statement.
David Curtis, executive chairman of Longview says, "in this context, we will focus our efforts on supporting our customers' existing in-service fleets and delivering the other services our companies provide to the global aviation industry."
The parent company says DHC and Viking Air will continue to support airline operations by, for example, providing spare parts. Longview's other operations, including the Viking Air CL-415EAF aerial firefighter conversion and aircraft leasing businesses, will continue as usual, it adds.
Longview says 800 employees or 65% of DHC's workforce; and 180 employees, or 40% of Viking's workforce will be affected by the shutdown.
Asia-Pacific operators feature heavily among the largest operators of the Dash 8-400 and Twin Otter. Trans Maldivian, a Maldivian seaplane operator specialising in resort transfers, flies the biggest Twin Otter fleet in the world with 57 aircraft, the airline says on its website.
Indian low-cost carrier SpiceJet operates 32 Dash 8-400s according to CAPA data. And Australian regional airline QantasLink operates 49 Dash 8s including 31 of the -400 model, according to CAPA data.
Edward Eng
Edward is based in Singapore. He writes stories on regional aviation across the Asia-Pacific region and has a background on covering socio-political issues. Edward holds a BA (Hons) in Philosophy, Politics and Economics from the University of Warwick in the UK.
Related posts
SUBSCRIBE TO OUR NEWSLETTER