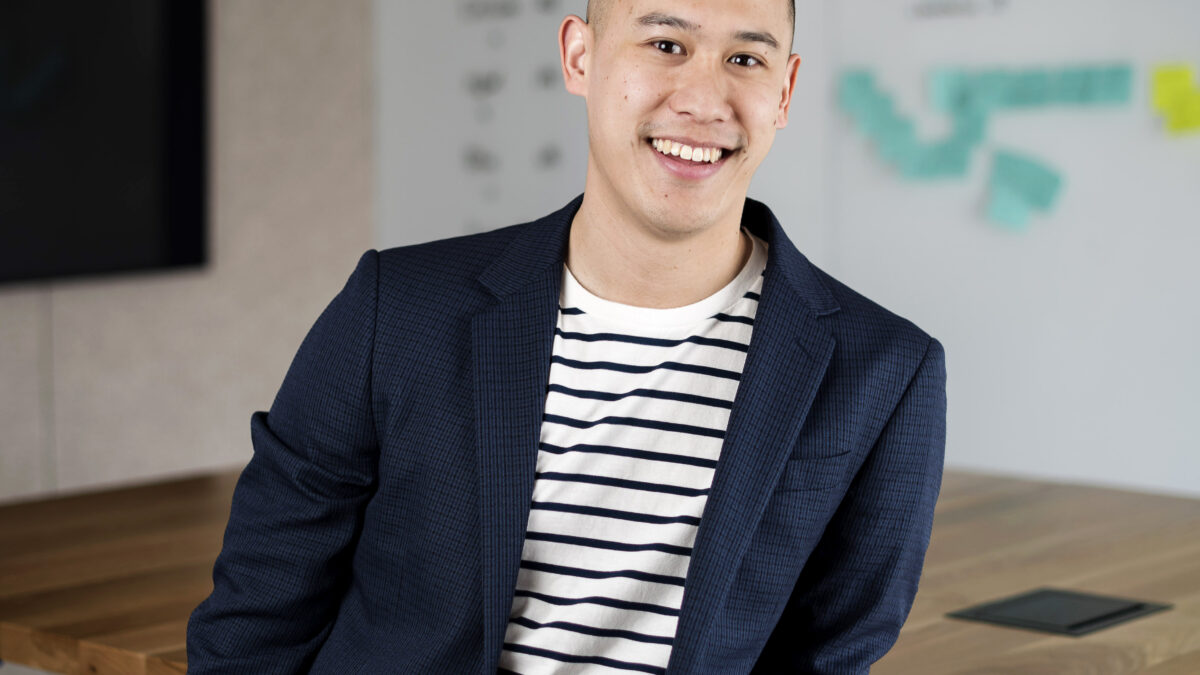 US start-up Universal Hydrogen is developing a hydrogen-electric regional aircraft by 2024 to kick-start the adoption of hydrogen fuel in the aviation industry, with an Asia-Pacific airline potentially the launch customer.
The company's chief operating officer, Jason Chua, tells Smart Aviation APAC they are working to get a supplemental type certificate (STC) to convert a De Havilland Aircraft of Canada Dash 8-300 aircraft to hydrogen-electric. "We think we can get certification by 2023 if everything goes perfectly, but we are hedging a little bit and think 2024 is when we will get our STC and have entry-into-service that same year," he says.
The aircraft will have a fuel-cell that converts hydrogen gas into electricity, which will then power two electric motors. The hydrogen gas will be stored in large capsules and pressurized at 850 bar. The Dash 8-300 is an out-of-production 50-seat commuter aircraft. Universal Hydrogen has said it plans to make space for the hydrogen-filled capsules by taking out 10 of the aircraft's passenger seats, making it a 40-seater.
Universal Hydrogen is designing the hydrogen-filled storage capsules and will be developing the ground infrastructure to distribute hydrogen gas and liquid hydrogen to airlines.
The power-train comprises electric motors already used in the aviation industry, while the fuel-cells are being adapted for use in aircraft, says Chua.
"We don't want to be in the power train business, we don't want to be an original equipment maker [of aircraft or engines]. We are only doing that to make sure there is demand for our fuel services."
He says Universal Hydrogen will make their designs available to airlines in return for a long-term contract for the supply of hydrogen fuel.
"We are an aviation fuel logistics company for hydrogen. That is what we are going to monetize. We are going to monetize [supply of hydrogen] rather than monetize the sale of aircraft or power-trains. But we understand that if we are in the business of delivering hydrogen to airports at low cost, and no one at the airport uses hydrogen, then that is a problem. We are seeding the market with this turboprop power-train architecture [that runs on compressed hydrogen]."
He says: "Our intent is to decarbonize the entire aviation industry, from large aircraft to smaller aircraft. We are starting with one of the largest aircraft we can address using today's [fuel cell] technology. The powertrain we [have] for the Dash 8-300 can also be applied to any aircraft that is smaller. We are happy to share our engineering work with folks that are doing smaller aircraft, smaller turboprops and eventually the urban mobility sector, as a way for them to adopt hydrogen and hopefully drive demand for more hydrogen from us."
He says they chose the Dash 8-300 as the first aircraft platform, "because it's the largest aircraft we can address using existing technology. Anything larger, such as a single-aisle aircraft, we would have to rely our engine  manufacturers to modify their products, which would delay our time to market. We want to have an aircraft flying a soon as possible, and for it not to just be a tech demonstrator, but to be an aircraft in revenue service for [potentially] many carriers."
"Ultimately what we want to show Airbus, Boeing and China's Commercial Aircraft Corporation (Comac) by the time they are making their technology decisions for their next generation aircraft, which will be in the mid to late 2020s, [is that] we have a solution that is mature and scaled up. We will be supporting hundreds of aircraft flying and delivering hydrogen already to airports wherever and whenever."
The three large aircraft-makers typically make narrowbodies that seat 150-200 passengers.
When asked about hydrogen fuel-cells versus hydrogen powered turbines, Chua says: "Different solutions make sense for different applications. The regional turboprop segment that we are going after first is a neat case. It is large enough that you could do both. The regional turboprop aircraft is the largest segment you could address with a fuel cell electric power train. The fuel cell has a bit more efficient [energy] entry pathway, as combustion is ultimately limited by carnot efficiency. A fuel cell, generating electricity, is not."
He says another benefit of fuel-cells over turbines is lower maintenance costs. Compared to the fuel-cells, turbines are more complex, have more moving pieces and operate at higher temperatures.
Chua says Universal Hydrogen's decision to use a fuel-cell to power a large regional turboprop, such as the Dash 8-300, "stretches the fuel-cell technology to the maximum."
"If you want to use a larger aircraft, such as a single-aisle narrowbody, you probably would use direct hydrogen combustion." He says it is "a bit less efficient but allows you to do things that require more power or more range."
"But burning hydrogen [in a turbine] is still better than burning [conventional fuel], as it doesn't produce CO2 emissions. It is more able to scale to larger, more power hungry applications than a fuel cell electric powertrain at least for the next decade or so."
We know that to span the whole spectrum of aviation, we need to be compatible with both technologies [fuel-cell and hydrogen-powered turbines], so we are."
He says the concept of turbines running on hydrogen is not new. The Russians modified a Tupolev Tu-155 in the late 1980s to be a test-bed that ran on hydrogen.
Chua says some changes need to be made to the turbine's combustion chamber for it to run on hydrogen gas, but the engine-makers know how to do this and have done it before.
General Electric and Siemens, for example, have turbines used in the industrial sector that run on hydrogen gas.
Chua says hydrogen and fuel-cells have been used for flying in the aviation industry before, but their specific power has improved since then, making larger aircraft feasible. He also says hydrogen-power in the aviation industry never took off before, because there was no impetus for it, but now the situation has changed.
"People have become more attuned to the pressing climate crisis that we now face today. We know we need to act very soon in order to contain emissions to a level that is manageable. That is now reflected in government policy. There are now pro-hydrogen and radically pro-decarbonization policies. There is a lot of pressure now from government for airlines and original equipment manufacturers to decarbonise their operations, so we can grow air travel sustainably."
He says the technologies have now matured enough to do that and the move to hydrogen makes business sense.
"We are excited about having a real positive impact in helping to address the climate crisis that is looming. We are also excited that we are not relying on people [adopting hydrogen technology] out of the goodness of their hearts." It works from an economic sense, because aircraft powered by fuel-cells have a lower maintenance cost, than aircraft powered by turbine, and this will be sufficient to offset the higher cost of hydrogen fuel, he says.
He also predicts the cost of hydrogen fuel will decrease over time thanks to economies of scale, and the growth of green hydrogen that is produced using abundant electricity generated from solar and wind.
Some countries have excess electricity – because solar power is generated during the day when household electricity consumption dips – so the excess electricity from solar could be fed into electrolysis machines to produce hydrogen.
Europe is the biggest adopter of renewable energy, but Chua sees that Asia-Pacific is a key market for their technology because there are so many regional turboprops in this region.
"There are a lot of operators of regional turboprops in the Asia-Pacific region. Australia and New Zealand are two of the densest markets for the Dash 8-300 in particular," says Chua.
"We are very bullish of the uptake for our regional retrofit with those carriers [in Australia and New Zealand] as well as some of the larger carriers of larger turboprops in Southeast and South Asia, such as India's SpiceJet. These are markets where there are many operators of ATRs and Dash 8-400s," he says.
He says Universal Hydrogen has been speaking to airlines in Asia-Pacific, but he declines to name which ones.
The three largest operators of Dash 8-300s in Asia Pacific are: Air New Zealand, Qantas Airways' QantasLink and Philippine Airlines. These three operators' Dash 8-300s are relatively young, as compared to other Dash 8-300s in the world.
Generally speaking, when airlines spend money on an aircraft conversion, they will opt for aircraft that don't have too many hours on the airframe, so they can get a better return on their investment.
Chua also confirms they are having discussions with Airbus, Boeing, ATR and De Havilland but says they would also like reach out to Chinese aircraft manufacturers, such as Comac and China Aviation Industry Corporation (AVIC), which is the parent of regional turboprop makers Xian Aircraft and Harbin Aircraft.
"We think China's a really interesting market for us. Not just because of Comac which is the third original equipment maker (OEM) in the race," but China also has a track-record of adopting new technologies that allows it to enter new markets by leap frogging the competition. "The same way they did with cars. They skipped ahead of internal combustion engines and went straight to electric vehicles (EV) and spent a lot of money to be best of class in EVs. We think that might happen too with aviation. We want to be ready for that."
He says: "We understand that to do business in China there needs to be close co-operation and joint-ventures with local players and we are certainly willing to do that."
Chua cites Xian Aircraft, maker of the MA60 and MA700 regional turboprop, as a company they would be open to speaking to. He says they have yet to have any discussions with Comac or AVIC group companies.
"China is a massive growth market and we want to be where the growth is. Also, we want to de-carbonize the aviation industry, so do that we need to work with everyone, especially in markets where air traffic is growing quite rapidly," he adds.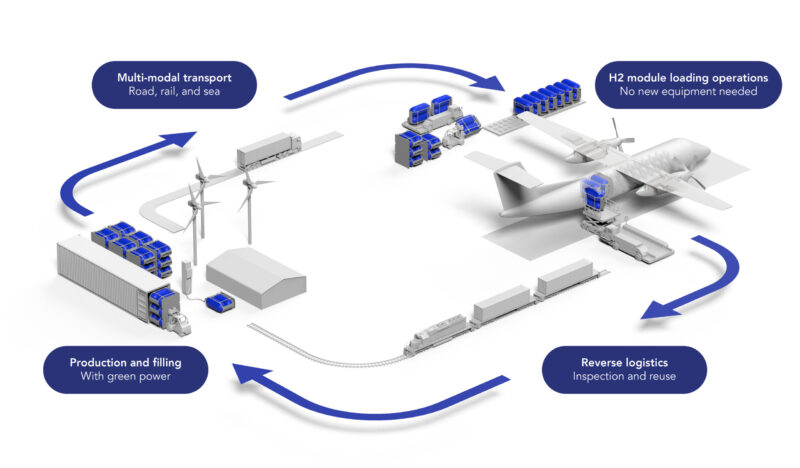 Photos: Universal Hydrogen
Edward Eng
Edward is based in Singapore. He writes stories on regional aviation across the Asia-Pacific region and has a background on covering socio-political issues. Edward holds a BA (Hons) in Philosophy, Politics and Economics from the University of Warwick in the UK.
Related posts
SUBSCRIBE TO OUR NEWSLETTER