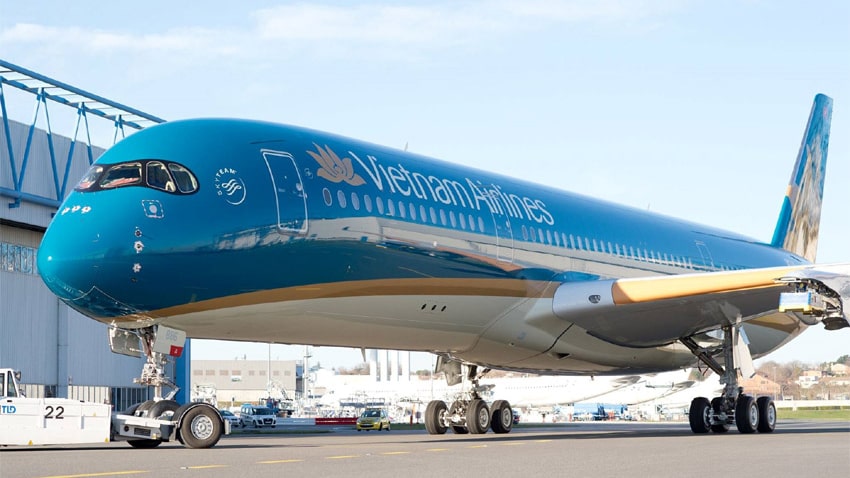 Vietnam Aviation Regulator Proposes To Raise Airfare Caps
Ong Jeng Yang, 15 Apr 2022
2 min

read
The Civil Aviation Authority of Vietnam (CAAV) is asking the Ministry of Transport to increase airfare caps to help airlines cope with rising fuel prices.
In a proposal submitted to the Ministry of Transport, the CAAV says it recommends a 3.75% raise in the ceiling price for domestic air tickets from the current levels, which were last adjusted in September 2015.
CAAV says under the proposal, prices of air tickets will be raised to 2.25 million Vietnamese dong (US98.25) from VND2.2 million for flight distances of 500-850km (270nm-459nm); 2.89 million Vietnamese dong from VND2.79 million Vietnamese dong for flight of 850-1,000km; 3.4 million Vietnamese dong from 3.2 million Vietnamese dong for flight of 1,000-1,280km; and 4 million Vietnamese dong from 3.75 million Vietnamese dong for flight distances of 1,280 km and above.
CAAV says the adjustment is necessary to help airlines as fuel prices have risen 84% since September 2015, and fuel is a major part of carriers' total expenses.
The price of Jet A1 fuel has more than doubled in the 2015-2022 period to US$132.60 from US$61.60 per barrel, VN Express International reports, quoting data from IATA.
An official at CAAV tells local media Jet A1 prices declined in the beginning of 2020, after COVID caused a drop in travel demand, but prices bounced back to 2018-2019 levels at the end of 2021 when markets started to recover.
Jet A1 prices continued to rise this year, because of political turmoil happening, says the official, referring to the Russia-Ukraine crisis.
Bamboo Airways says if the price of fuel remains at US$130 per barrel for the whole year of 2022, its estimated fuel costs will increase by about 3,200 billion Vietnamese dong, and 4,600 billion Vietnamese dong if it is at the US$150 per barrel price range, local media Baotintuc.vn reports.
Vietnam Airlines deputy general director, Trinh Hong Quang, says the airline's cost will increase by 5,700 billion Vietnamese dong if the fuel price is US$130 per barrel and if it hits US$160 per barrel, the cost will be more than 9,100 billion Vietnamese dong, exacerbating the company's expected loss in 2022, the report adds.
Picture Source: skytraxratings.com
Ong Jeng Yang
Based in Singapore, Ong Jeng Yang has more than four years of experience working in the media industry.
Related posts
SUBSCRIBE TO OUR NEWSLETTER