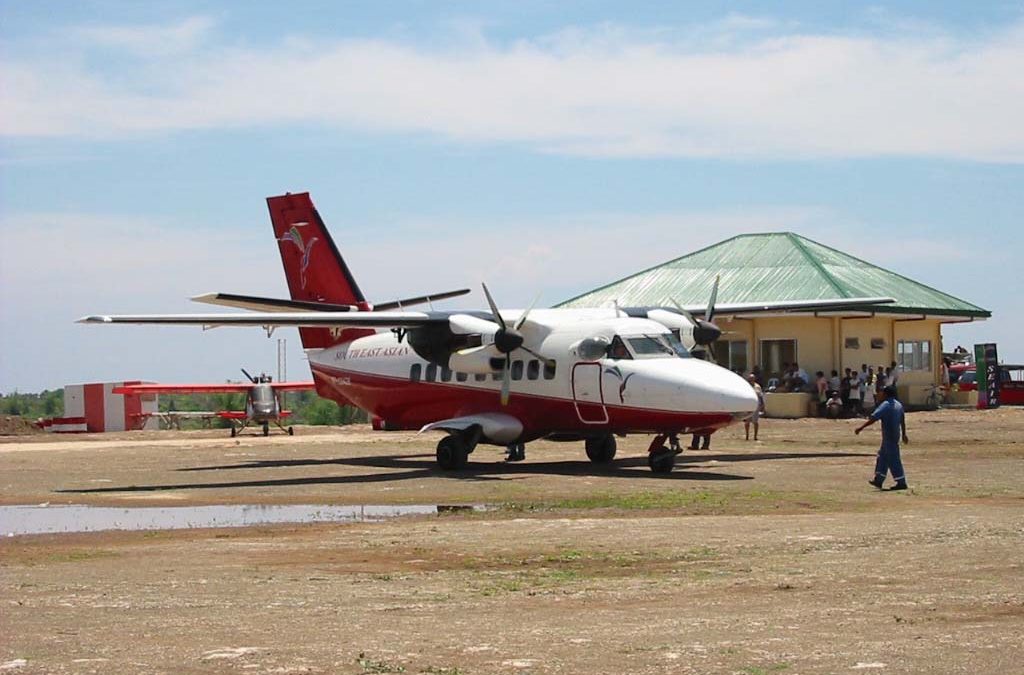 The central Philippines' Bantayan island has a resident population of 126,000 people and is already a popular tourist island with several beach resorts.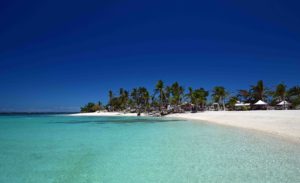 But interestingly, there are no scheduled air services to this island. To get there from Cebu's main international airport, one needs to catch a 30-minute taxi ride to the Cebu City North bus station, then get a three and a half hour bus ride to Hagnaya Port and then get a one and a half hour ferry ride to Bantayan island's Santa Fe Port.
All up that is five and a half hours. And that doesn't include the time it takes waiting for the taxi, the bus and the ferry. Also, not the sort of journey you want to under-take after getting off an international flight.
Bantayan does, however, have one airport. It has a 900m-long dirt airstrip. Here's a video of a private aircraft landing there.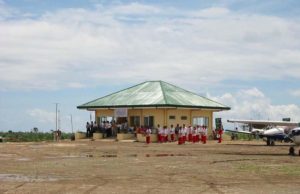 There was an airline in 2011 called Mid-Sea Express that was doing regular charters from Cebu to Bantayan and other destinations in the Philippines using small turboprop aircraft. Reportedly, this operation was successful but then the owners sold out in 2013.
The new owners decided to relaunch the airline as Fil-Asian Airways and operate larger aircraft on larger routes. This would have put them in direct competition with the larger carriers.  Fil-Asian Airways closed down shortly after in 2014.
But maybe someone should relook at launching air services between Cebu and Bantayan island. The flight time is only 35 minutes and foreign tourists arriving in at Cebu's international airport would be willing to pay a premium for the convenience of travelling quickly and easily to their resort on Bantayan island. Because it is a 900m-long dirt runway, what is required to access this airport are aircraft that can take off and land on short runways (i.e. STOL).
Having that greater convenience and connectivity would also help Bantayan island to attract more high-end tourists and develop the local economy further.
Leithen Francis
Leithen is based in Singapore and has over 17 years' experience working for news organisations. He is the former deputy Asia editor of Flightglobal and the former Asia editor of Aviation Week. Leithen has a BA in journalism from RMIT University in Melbourne, Australia.
Related posts
SUBSCRIBE TO OUR NEWSLETTER