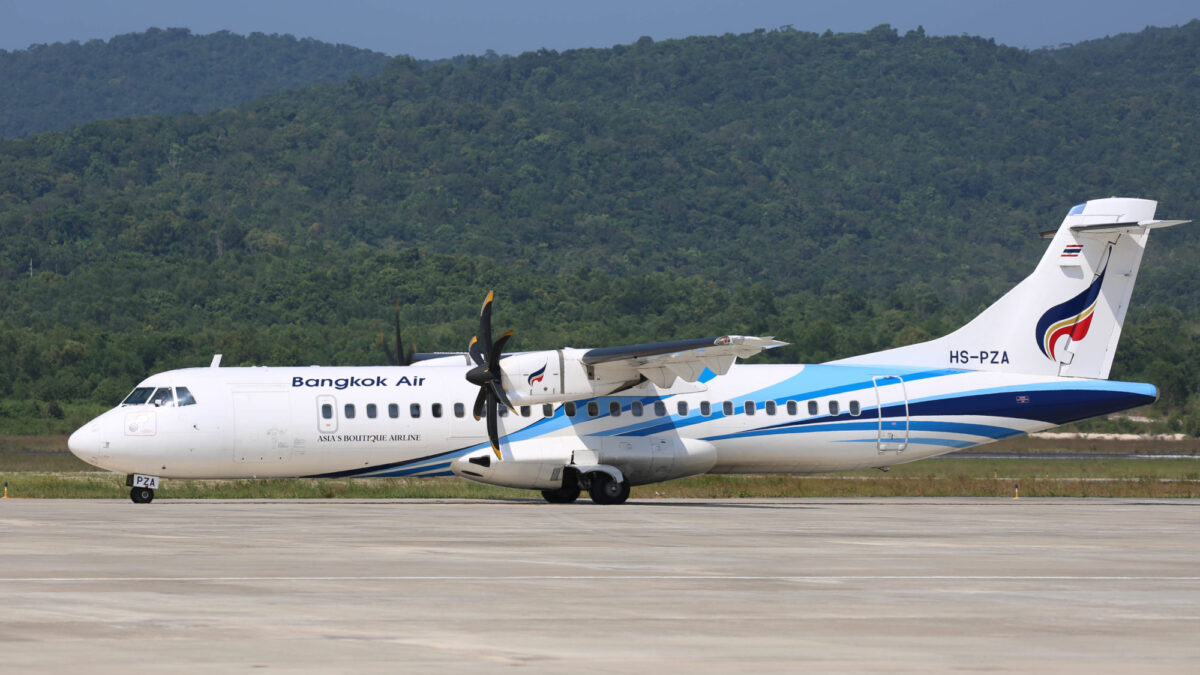 Thailand's Civil Aviation Regulator Certifies Bangkok Airways' MRO Organisation
Staff Writer, 11 Mar 2022
3 min

read
Bangkok Airways, which is restructuring its fleet in response to lower passenger volumes caused by the pandemic, has moved forward with its plan to provide third-party heavy maintenance services, part of the group's strategy to diversify its business.
The airline, in a statement announcing its new business strategy, disclosed that the Civil Aviation Authority of Thailand (CAAT) has granted approval for the airline's maintenance, repair and overhaul (MRO) organisation to provide line and heavy maintenance.
"We have received the repair station recertification – for base and line maintenance – TCAR 8 part five from the CAAT, which allows us to provide high-quality maintenance services for Airbus and ATR aircraft," it says.
Bangkok Airways was already approved to do line and heavy maintenance on its own ATR and Airbus A320-family aircraft, but the recertification is significant as it means it can now also do this work for third-party customers.
Bangkok Airways told Smart Aviation APAC in early 2019 it was about to start building a purpose-built airframe heavy maintenance facility at Sukhothai Airport, north of Bangkok, that would be completed in about two years' time.
The airline's senior vice president of maintenance and engineering, Christophe Clarenc, told Smart Aviation APAC it was developing the heavy maintenance facility in Sukhothai so it has a larger hangar facility that could accommodate heavy maintenance checks not just for Bangkok Airways' fleet but also for third-party airlines.
Bangkok Airways in its latest statement says it has a fleet of 37 aircraft, a mix of ATR 72s and A320-family aircraft, but it is reducing the fleet to 30 by year-end.
This will be achieved by returning five A320s to lessors, when the lease contracts expire, and by selling two ATR 72-500s, it adds. Bangkok Airways has been steadily selling its ATR 72-500s, which are an older model, but has kept its ATR 72-600s which are a newer model.
Reducing the fleet to 30 is a plan Bangkok Airways' president, Puttipong Prasarttong-Osoth, outlined to Smart Aviation APAC late last year. He said the 30 remaining aircraft would comprise of: four A320s, 13 A319s and 13 ATR 72-600s.
In its latest statement, Puttipong says: "In 2022, we expect to carry about 2.6 million passengers, with expected passenger revenue of 8.175 billion baht (US$246 million). We also hope to operate nearly 34,000 flights in 2022, with an expected passenger load factor of 65%."
In another statement the airline says it only had 536,304 passengers in 2021, 72% percent lower than 2020. It also says 2021's passenger load factor was 59%. The statement makes no mention of 2021's passenger revenue. But the group's revenue in 2021 fell 45% year-on-year to 5,669 million baht. The group derives a large amount from the Thai domestic airports that it manages, such as Samui Airport.
Koh Samui is a popular tourist island in the Gulf of Thailand and Bangkok Airways has a virtual monopoly on air services to that island.
Puttipong says: "Samui has been the most popular route [for Bangkok Airways] and the big income-generator for the company [in terms of passenger revenue, accounting for] about 63% of total passenger revenue [last year], while other domestic routes generated about 35%."
Picture Source: ATR
Related Stories:
INTERVIEW: Bangkok Airways' Puttipong Prasarttong-Osoth On How The Carrier Is Grappling With Turbulence And Headwinds Caused By Omicron (27 December 2021)
Bangkok Airways Downsizing Fleet Following Loans Requests Denial (23 November 2021)
Related posts
SUBSCRIBE TO OUR NEWSLETTER