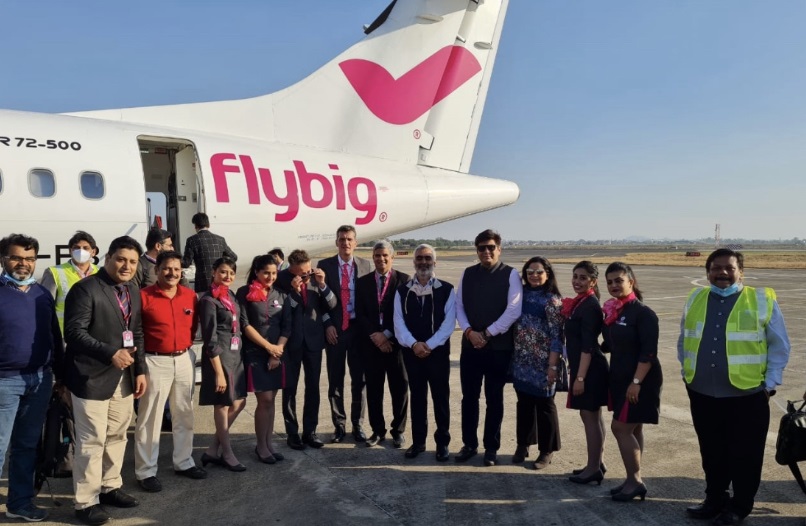 Interview: India's Flybig To Play Problem-Solver For Regional Connectivity
Edward Eng, 12 Jan 2021
4 min

read
New Indian regional airline Flybig plans to develop two niche markets: intercity travel between central India's tier-three cities and services linking remote northeast India with major cities like New Delhi.
Flybig CEO Srinivas Rao tells Smart Aviation APAC that its strategy leverages India's UDAN-RCS regional connectivity scheme, where governments underwrite some of the costs of opening and operating new regional routes. But this also allows the airline to develop what it sees as extremely underserved markets that may surprise in its ability to grow quickly, he adds.
Flybig's first service is an UDAN-RCS route between Delhi and Shillong, a city in the hilly northeastern state of Meghalaya, Rao says. The airline has already operated three flights to Shillong, which exemplifies the appeal of northeastern destinations: Shillong's festivals, culture and even its famous choir mean it has potential for domestic tourism, he adds.
Shillong's population of over 145,000 provides enough social, business and government travelers to support a direct service from the country's capital, Rao says. The only air service to the city, prior to Flybig, was Indigo's ATR service from Kolkata, he adds.
Direct flights are a basic requirement for tourism to develop, because to take connecting flights to the northeast, from most big cities, requires a whole day of travel, Rao says.
"The good thing about flying to the northeast is that we get to work with the local tourism boards. For Shillong, we've gained traction quickly because the local tourism board does a lot of the legwork. They can promote packages on their website with local businesses, local hotels, and we do the same on our website as a two-way thing. It's [quite a new model] because India's tourism board [does not normally] proactively partner with the rest of the tourism industry," he adds.
With Delhi-Shillong, Flybig sees potential to grow the service to five times weekly in about three to four months, Rao says. The airline aims to soon fly UDAN-RCS services to Rupsi, Assam; Pasighat, Arunachal Pradesh; and Tezu, also in Arunachal Pradesh, where there are currently no direct flights to major cities, he adds.
In central India, Flybig has just started flying between Indore, Ahmedabad, Bhopal and Raipur, Rao says. The only route in central India it faces competition so far is Ahmedabad-Bhopal, he adds.
"Our air operator's certificate (AOC) actually came quite unexpectedly, and because of the unpredictability of COVID-19 and because marketing wasn't ready yet, we've only been managing a 25% load factor so far."
But the airline sees that load factors will increase as it ramps up marketing. It has been signing up more travel agents and now also has five online travel agencies (OTAs), says Rao, adding that agents have been instrumental in its recent growth in bookings.
He says the airline started serving central India on 3 January with Bhopal-Indore. "We launched at short notice of about ten days," says Rao.
Flybig flew its first northeastern flight to Shillong in December using a wet-leased SpiceJet De Havilland Canada Dash 8-400, because it had to start its UDAN-RCS route despite not having its second aircraft ready, Rao says.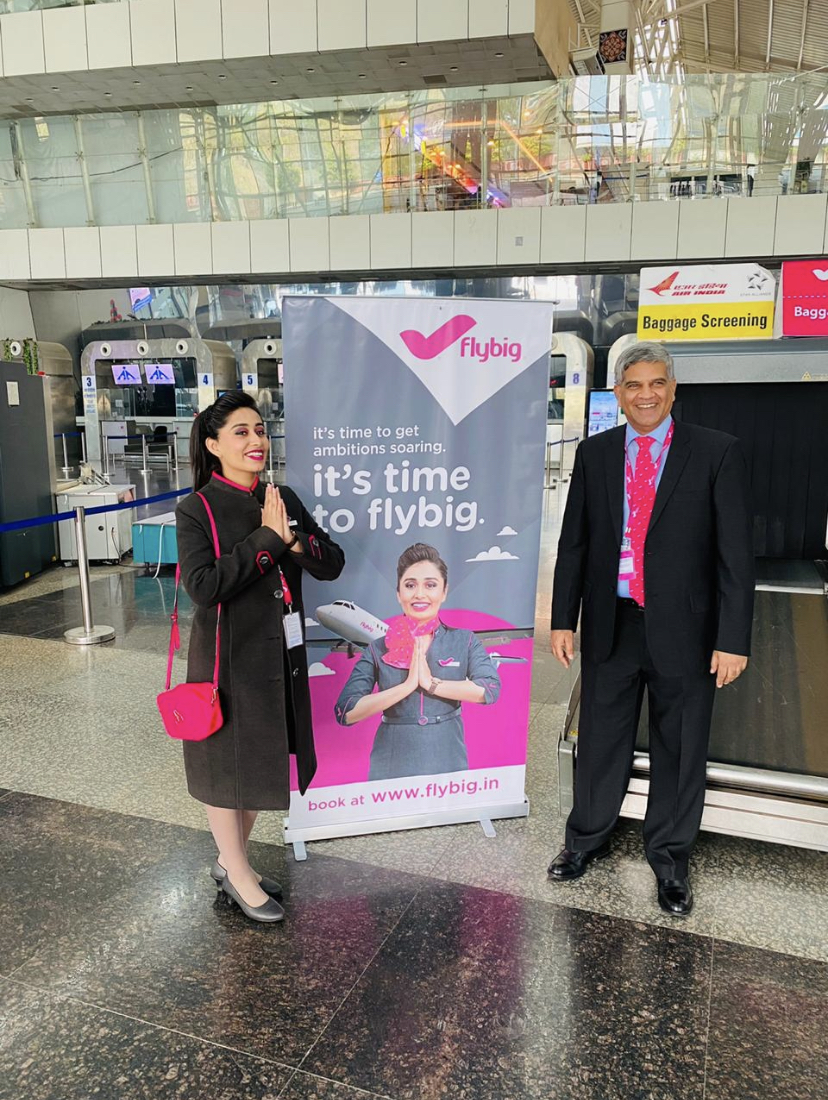 Right: Flybig CEO Srinivas Rao
Flybig operates two ATR 72-500s leased from Singapore-based lessor Avation, Rao says.
It hopes to grow its fleet to about four ATR 72-500s over the next 12 months as it starts more UDAN-RCS services, he says. Flybig aims to have about eight ATR 72-500s in next few years, given the availability of ATRs in the market, including the -600 model, he adds.
The ATR is conducive to Flybig's business because its sister company Flywings Simulator Training Centre (FSTC) already offers ATR 72 simulator training, Rao says.
FSTC is India's only standalone approved training organisation (ATO) approved by the European Aviation Safety Agency (EASA), according to its website. The company has eight full- flight simulators, spread across its centres in Gurugram and Hyderabad, and it offers type-rating training for Dash 8-400, ATR 72, Airbus A320 and Boeing 737 pilots, it adds.
Flybig is now in talks to acquire Dornier 228s for some rural services, says Rao, adding that it aims to finalize a deal in time to make announcement around June.
Photo: Flybig
Edward Eng
Edward is based in Singapore. He writes stories on regional aviation across the Asia-Pacific region and has a background on covering socio-political issues. Edward holds a BA (Hons) in Philosophy, Politics and Economics from the University of Warwick in the UK.
Related posts
SUBSCRIBE TO OUR NEWSLETTER