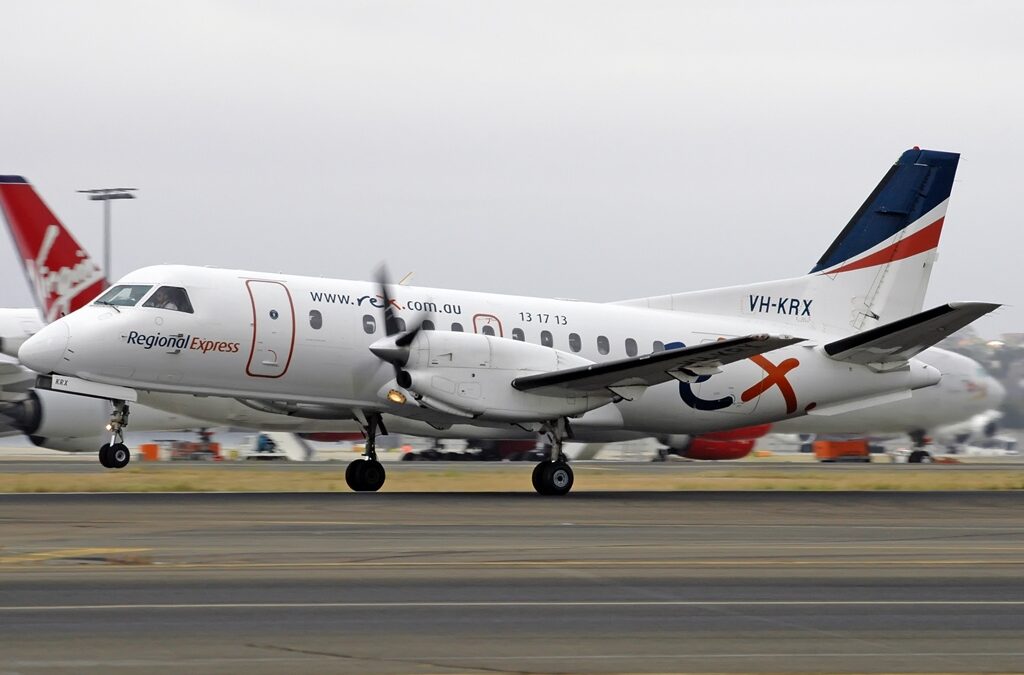 Regional Express (Rex) has called on the Federal Government to cut all funding to Qantas Airways, arguing the airline is opportunistically flooding the regional market with capacity.
Rex says in a statement that Qantas' entry into several regional markets is hugely loss-making and is being financed by Federal Government subsidies. It says it has alerted the Australian Competition and Consumer Commission (ACCC) of this behaviour, which it argues will destroy incumbent regional operators.
Rex says one example is Qantas' entry into the Sydney-Orange route in mid-July. Qantas has been averaging just 10 passengers a flight for its twice-weekly service. It says the route was too thin for two operators, even before COVID-19, serving just 65,000 passengers annually.
Rex says that other thin regional routes Qantas has announced include: Adelaide-Kangaroo Island, which had 41,000 passengers per year pre-COVID-19; Sydney-Merimbula, which has 36,000 passengers per annum; Melbourne-Mount Gambier, which has 36,000 passengers per annum; and Adelaide-Mildura which has 5,500 passengers per annum.
Rex says Qantas should refrain from using Federal Government assistance to support such unprofitable routes, especially since it has announced significant reductions in its workforce to reduce losses. It says Qantas has a track record of cutting routes once they are not profitable, which could significantly impact regional connectivity if it has already driven competition away from the routes.
Rex and Qantas have recently entered competition on more fronts, following a protracted reduction in international traffic due to COVID-19 and the relaunch of Virgin Australia as a much smaller airline.
Qantas has expanded significantly in the regional segment, following the withdrawal of Virgin Australia's ATR operations. Domestic tourism has grown as Australians cancel international travel and opt for holidays closer to home. Rex has also just received its high-capacity air operator's certificate, allowing it to serve the country's trunk routes using recently-added Boeing 737-800s. It will be competing directly against Qantas and Virgin Australia on routes between major cities, such as: Brisbane, Melbourne and Sydney.
Photo: Jeff Gilbert
Edward Eng
Edward is based in Singapore. He writes stories on regional aviation across the Asia-Pacific region and has a background on covering socio-political issues. Edward holds a BA (Hons) in Philosophy, Politics and Economics from the University of Warwick in the UK.
Related posts
SUBSCRIBE TO OUR NEWSLETTER