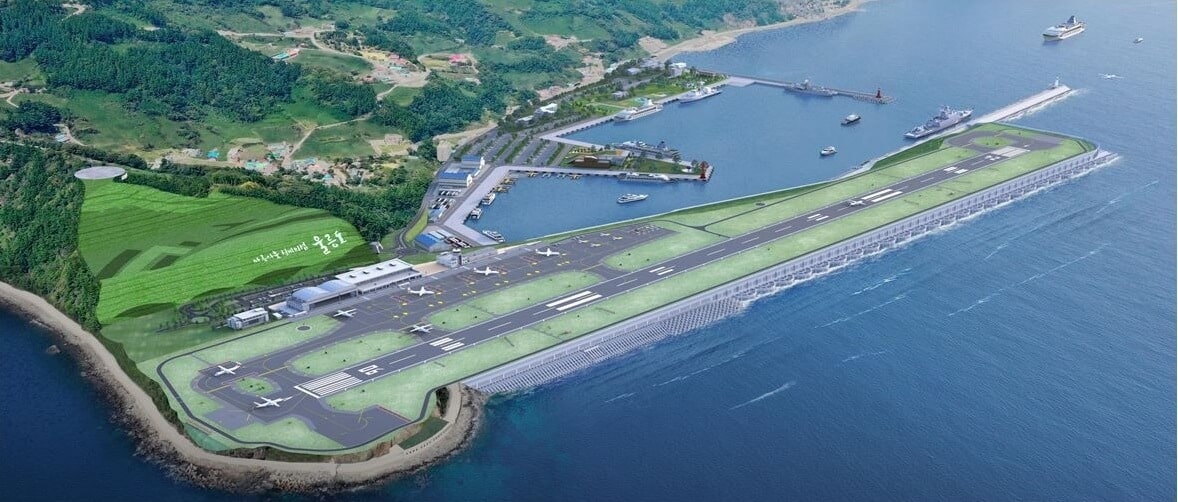 The new island airport that is being developed on the South Korean island of Ulleungdo is 20% complete and is on schedule to open in 2025, allowing easier access to Ulleung Island, east of the Korean Peninsula.
Ulleung Airport was 20.4% complete at the end of May and will be 32% completed at year-end, says Lee Soo-Hyung, the project site manager for DL E&C, the Korean construction company that is building the airport. He was speaking to several local media which were invited to the island to see the airport development.
Media that attended the tour reported that the airport is still expected to officially open in 2025's third quarter as planned.
Ulleung Airport is Korea's first offshore reclamation airport and involves large-scale earthworks, says Lee.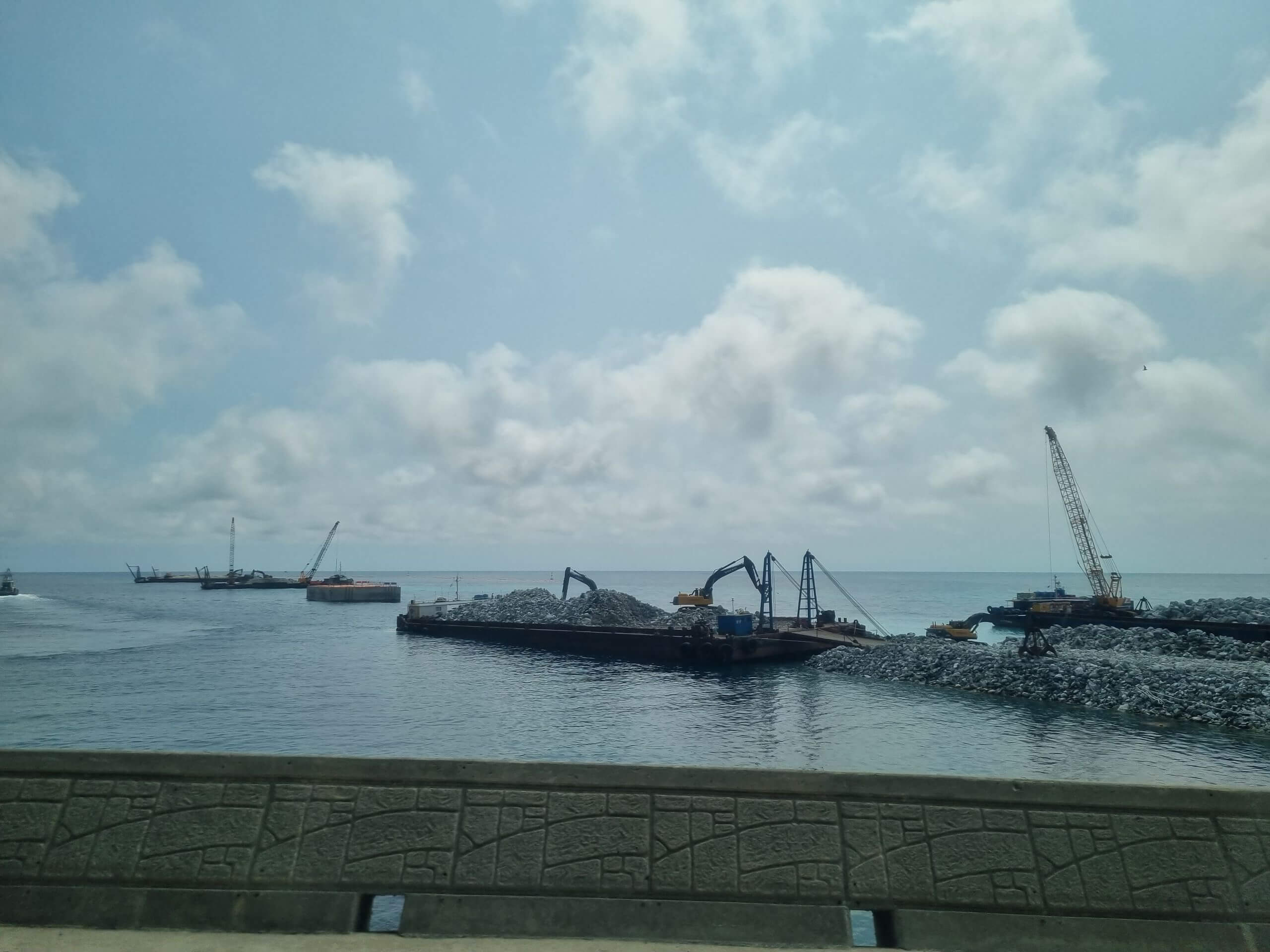 Ulleung Airport site with concrete foundations being installed (Source: Chosun Biz)
It has been widely reported that Ulleung Airport will have a 1,200m-long (3937 feet) runway to accommodate 50-seat aircraft.
Even though the airport is being developed for 50-seat aircraft, such as the ATR 42 and De Havilland of Canada Dash 8-300, Korea Economic Daily reports that the government is "pushing for a plan" to lift the seat cap for regional aircraft operating in Korea to 80 passengers.
Korea's Ministry of Land, Infrastructure and Transport (MOLIT) says Ulleung Airport's 1,200m runway is long enough to handle aircraft up to 67 seats.
Korean domestic airline Hi Air operates ATR 72-500s configured with 50 seats, to comply with the seat cap.
Ulleung Island is a popular tourist destination, only accessible by a four-hour ferry across open sea conditions in the Sea of Japan. The average rate of cancellation for ferry services over the past five years is 22% according to MOLIT.
Ulleung Airport is expected to have 76 daily flights to destinations such as Seoul Gimpo, Jeju and Gimhae, says MOLIT airport policy director, Joo Jong-Wan. During peak periods the airport is expected to have eight flights per hour, he adds.
Featured photo depicts operational Ulleung Airport (Source: MOLIT)
Davy Lim
Davy is based in Singapore. He is passionate about aviation and has flight experience in various single engine piston aircraft, gliders and seaplanes from his time in the United States. Davy holds a BA in Economics from the State University of New York in Buffalo.
Related posts
SUBSCRIBE TO OUR NEWSLETTER