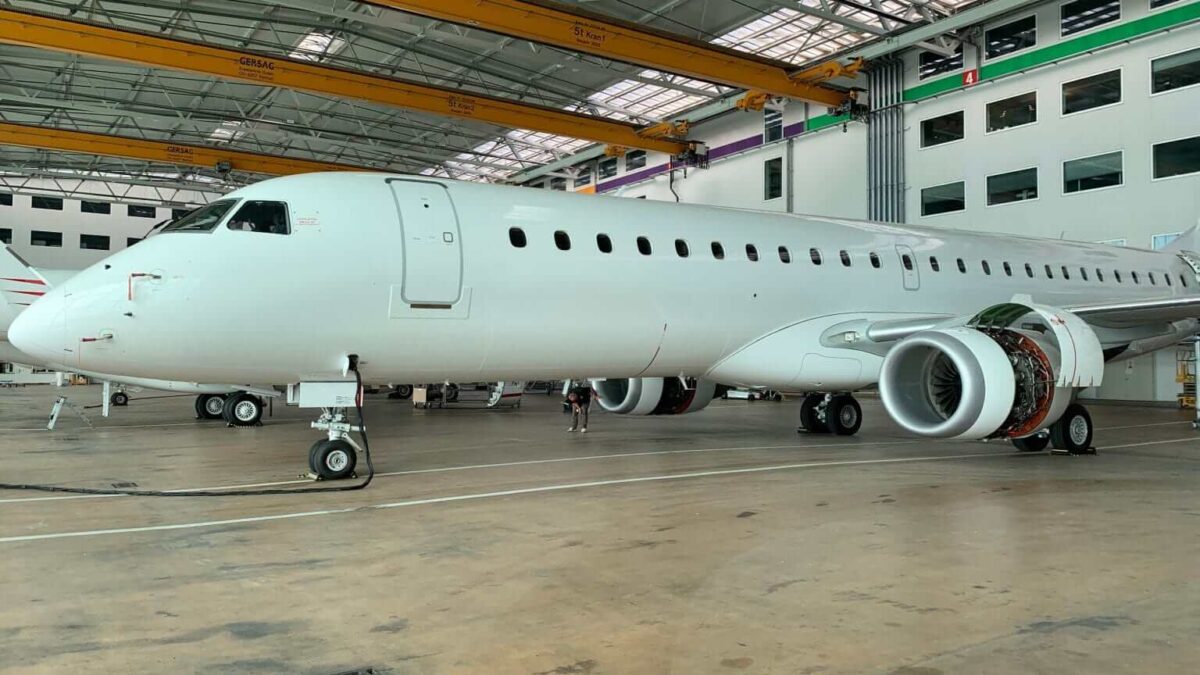 Sydney-based wet-lease and charter airline Pionair is selling its Embraer E190-E1, the only one in its fleet, through a third-party, citing the aircraft as surplus for its operations.
US-based aftermarket support provider and aircraft remarketing company C&L Aviation Group has listed the Embraer E190-100LR on its sales page.
It says the 2011-build aircraft, with Australian registration VH-SEF, was in revenue service with an operator and is currently maintained on a storage program.
An official from Pioniar, in response to a query from Smart Aviation Asia Pacific, says it is their aircraft and it has been put up for sale, because it is "surplus to requirements".
When asked about the future plans of Pionair, the official says the airline has no plans to expand its Embraer operations at this time due to COVID-19.
"It is business as usual with our fleet of BAE 146 freighter aircraft and passenger charter aircraft," adds the official.
Pionair's website shows it has three BAE 146-200QTs and two BAE146-300QTs for cargo services as well as three BAE 146-200s, one Embraer E190-E1 and one E190- E2 for passenger services. The Kiribati government owns the E2 which Pionair operates on behalf of national carrier Air Kiribati.
When Smart Aviation Asia Pacific spoke to Pionair in November last year, the airline had just bought the Embraer E190-E1 and said at the time it was planning to buy three more E-190s in 2021 to cater to a growing passenger charter market in Australia and the Pacific.
Pionair's decision to sell its E190 and cancel plans to purchase more E-190s comes as rival Australian passenger charter operator, Alliance Airlines, continues to expand with E-190s.
Alliance, which is based in Brisbane, has agreed to buy 30 E-190s, many of which it has already received and is operating in Australia.
Picture Source: sales.cla.aero
Related Stories:
Interview: Australia's Pionair to Buy at Least Three Embraer E190s from 2021 (24 November 2020)
Australia's Pionair Buys Embraer E190 (20 November 2020)
Ong Jeng Yang
Based in Singapore, Ong Jeng Yang has more than four years of experience working in the media industry.
Related posts
SUBSCRIBE TO OUR NEWSLETTER