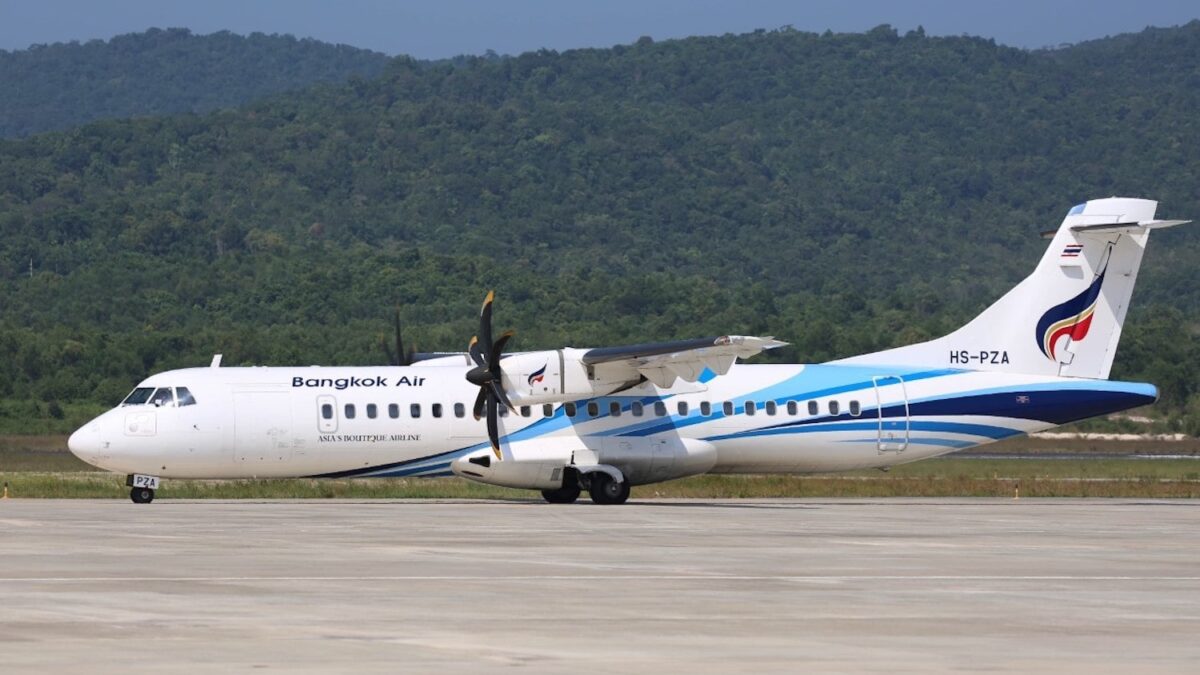 Bangkok Airways Downsizing Fleet Following Loans Requests Denial
Ong Jeng Yang, 23 Nov 2021
3 min

read
Bangkok Airways has announced that it will reduce its fleet by around 20% and may streamline its workforce next year, following the government's rejection of soft loan requests from local airlines.
The Bangkok Post quotes Puttipong Prasarttong-Osoth, president of Bangkok Airways and also president of the Airlines Association of Thailand (AAT), saying that after many discussions, the government has declined to provide any commitment to allocate soft loans to Thailand's seven airlines so the carriers are giving up hope of getting that support.
The five billion baht (US$152 million) soft loans package has failed to materialise, because the government has told the local airlines that it needs to avoid favouring one industry over others that have also been affected by the pandemic, says Puttipong.
He mentions there was a four billion baht loan package forthcoming from the Export-Import Bank of Thailand, but these loans had normal, rather than low interest rates, and required assets as collateral.
Last year, seven local airlines submitted a soft loan request of 24 billion baht to the state, but due to the lack of response, the airlines reduced the proposed figure to 5 billion baht, the newspaper report says.
Puttipong asserts that the soft loans are to help sustain employment for the local airline industry's 20,000 staff. Since there are no soft loans forthcoming, every airline has to downsize and cut expenses, the report adds.
"We do not expect to receive a soft loan from the government and every airline has to find its own way to manage cash flows," says Puttipong.
He says Bangkok Airways plans to reduce its fleet to 30 from 38 aircraft by 2022, which will help reduce fixed costs by around 300 to 400 million baht per aircraft per year.
The airline has already cut 30% of its workforce and may have to streamline its workforce again next year, he says.
In its third quarter financial results, Bangkok Airways posted a net loss of seven billion baht for the three months to 30 September, compared to a 1.6 billion baht net loss in the same period last year.
Bangkok Airways says the higher loss comes after the termination of a lease agreement with the Samui Airport property fund, which saw the airline pay 18.1 billion baht, and incurred a charge of 5.4 billion baht.
The airline also suspended flight operations in mid-July for more than a month, due to a third wave of COVID-19 across Thailand.
It resumed operations in September, but Bangkok Airways passenger numbers in the quarter were still down 86% year-on-year to 26,000.
Bangkok Airways has announced the resumption of a second international route: Bangkok to Phnom Penh, which is set to begin on 1 December.
The airline says it plans to resume more international flights including Samui-Hong Kong next year, and is considering: Luang Prabang, Yangon, Danang, the Maldives and Siem Reap as the next destinations starting the end of October 2022, the report says.
Picture Source: bangkokpost.com
Related Stories:
Bangkok Airways Suspends Some Services, Delays Launch of New Routes Due to COVID-19 (6 Jan 2021)
Ong Jeng Yang
Based in Singapore, Ong Jeng Yang has more than four years of experience working in the media industry.
Related posts
SUBSCRIBE TO OUR NEWSLETTER