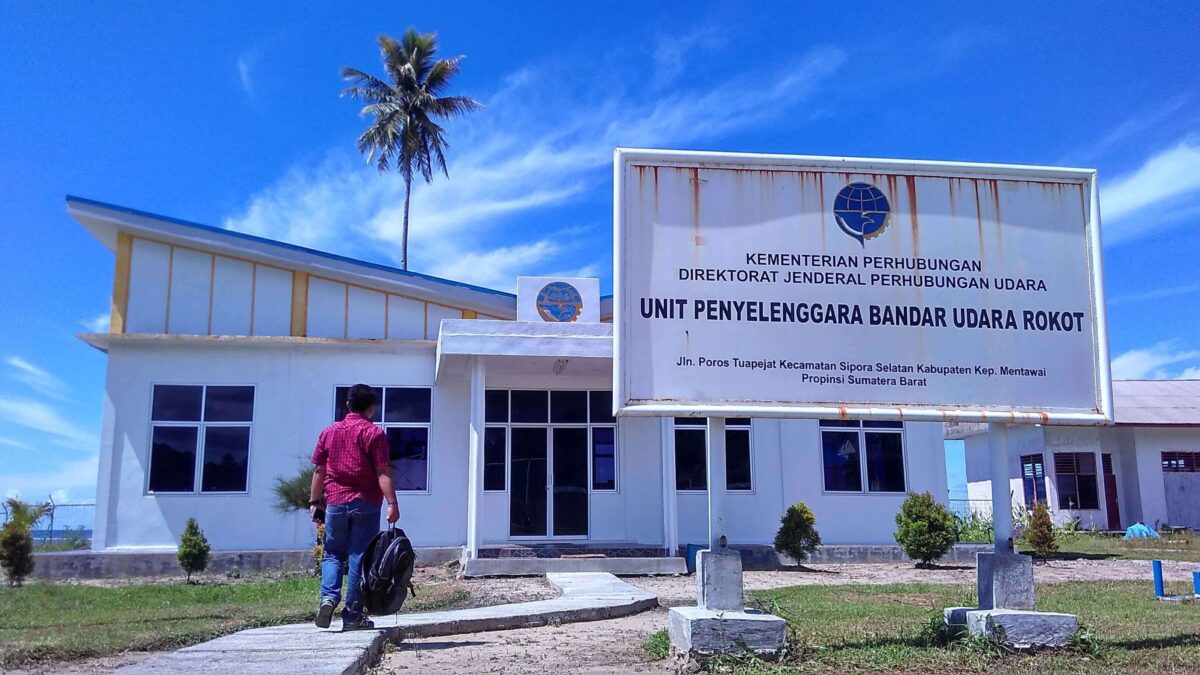 Indonesia's Ministry of Transport plans to complete construction next year of a new airport in Sumatra, which can accommodate bigger aircraft types.
The new Mentawai Airport is in Mentawai regency, within west Sumatra, and is scheduled to finish works in August 2022, say local Indonesian media report quoting Budi Karya Sumadi, Indonesia's minister of transportation.
He says the ministry is collaborating with several parties including the local government, Indonesian National Armed Forces and the police for this project, adding that Indonesian president, Joko Widodo, will be invited to inaugurate the airport once it is completed.
The minister says a 547 billion Indonesian rupiah (US$ 38 million) budget is in place and the airport is about 42% done.
To speed up construction, Sumadi is asking the Directorate General of Civil Aviation at the Ministry of Transport to add more workers, equipment and working hours, so progress can be accelerated.
The new Mentawai Airport will replace Rokot Sipora Airport, which is at Sipura, west Sumatra.
Information online shows Rokot Sipora Airport has a 900m-long runway (2,952 ft), but due to the shoreline erosion nearby, only around 800m is usable. It can only serve smaller aircraft such as Cessna Caravans.
The new Mentawai Airport will have a 1,500m-long, 30m-wide runway and an apron measuring 175m by 75m. It will also feature a taxiway measuring 75m by 15m. The reports say the airport terminal, which can support three ATR 72s simultaneously and 53,000 passengers per annum, will be 1,600m2.
The new Mentawai Airport will facilitate connectivity between surrounding regions and bolster the tourism industry of the Mentawai islands which are famous for surfing.
Picture from wikipedia shows Rokot Sipora Airport.
Related Stories:
Indonesia's Citilink To Serve Newly Upgraded Ngloram Airport (12 November 2021)
Ong Jeng Yang
Based in Singapore, Ong Jeng Yang has more than four years of experience working in the media industry.
Related posts
SUBSCRIBE TO OUR NEWSLETTER