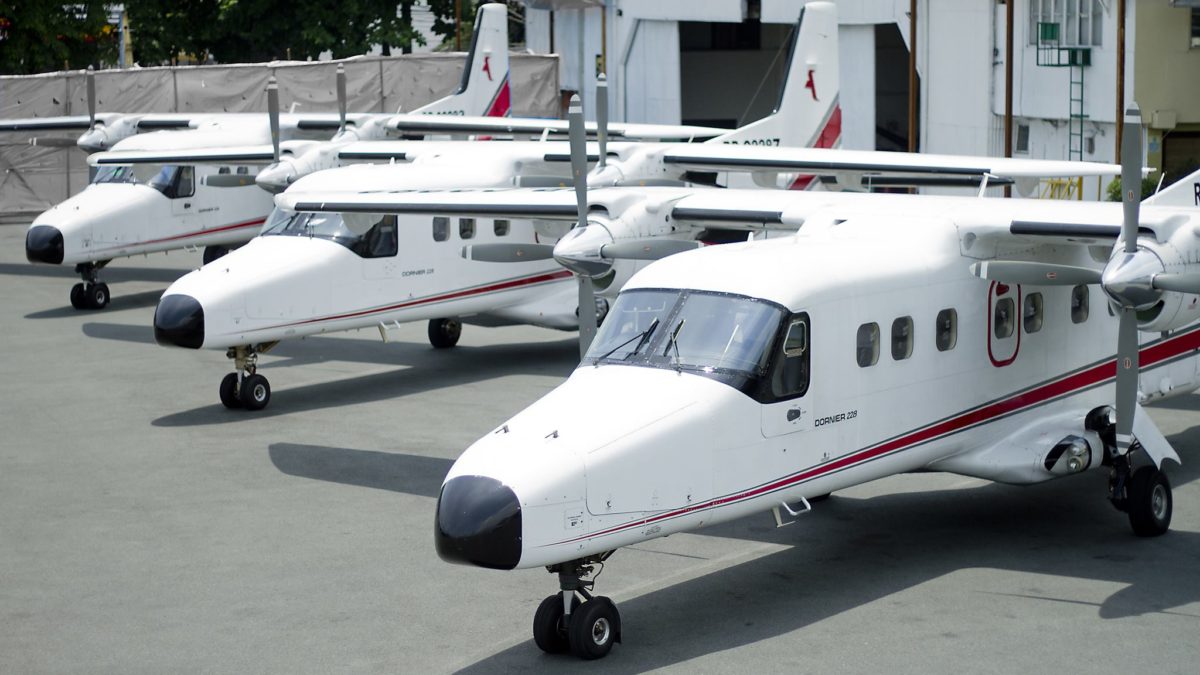 Philippine passenger charter operator Island Aviation Inc (IAI) plans to buy a Dornier 228 to replace one of its older aircraft.
The airline operates three Dornier 228-202K aircraft, but plans to buy a pre-owned Dornier 228-212 to replace one of its older -202Ks, IAI head of sales and customer relations, Jeffrey Laosina, tells Smart Aviation APAC.
The benefit of the -212 model is it has 200-300kg additional payload, says Laosina. He also says they are considering the new Dornier 228NG, which also provides additional payload. But IAI will most likely buy a pre-owned -212 to meet its initial need, he adds.
The NG model has even greater payload capability than the -212 model thanks to the more powerful Honeywell TPE331-10 engines and the all-glass cockpit. The -212 model has -5 engines and an analogue cockpit.
IAI is based at Manila's Ninoy Aquino International Airport and provides passenger services to the Amanpulo Resort on a private island 1hr 10mins flight away from Manila. The island has an airstrip that is 1200m-long and 30m-wide, says Laosina. The paved section is 10m wide, while there is an additional 10m either side of compacted earth, he adds.
"We fly the Dornier 228 because it is a very reliable aircraft, especially for flying to remote islands with shorter airstrips," says Laosina.
IAI's aircraft are configured with 19 seats. Laosina says IAI and the Philippine resort has the same owner, which explains why IAI flies to Amanpulo.
But he says their aircraft are also available for third-party passenger charters.
The airline does its own line and heavy airframe maintenance, but outsources engine overhauls to Honeywell under a maintenance service agreement, says Laosina. RUAG in Germany does the landing gear overhaul, he adds.
Leithen Francis
Leithen is based in Singapore and has over 17 years' experience working for news organisations. He is the former deputy Asia editor of Flightglobal and the former Asia editor of Aviation Week. Leithen has a BA in journalism from RMIT University in Melbourne, Australia.
Related posts
SUBSCRIBE TO OUR NEWSLETTER