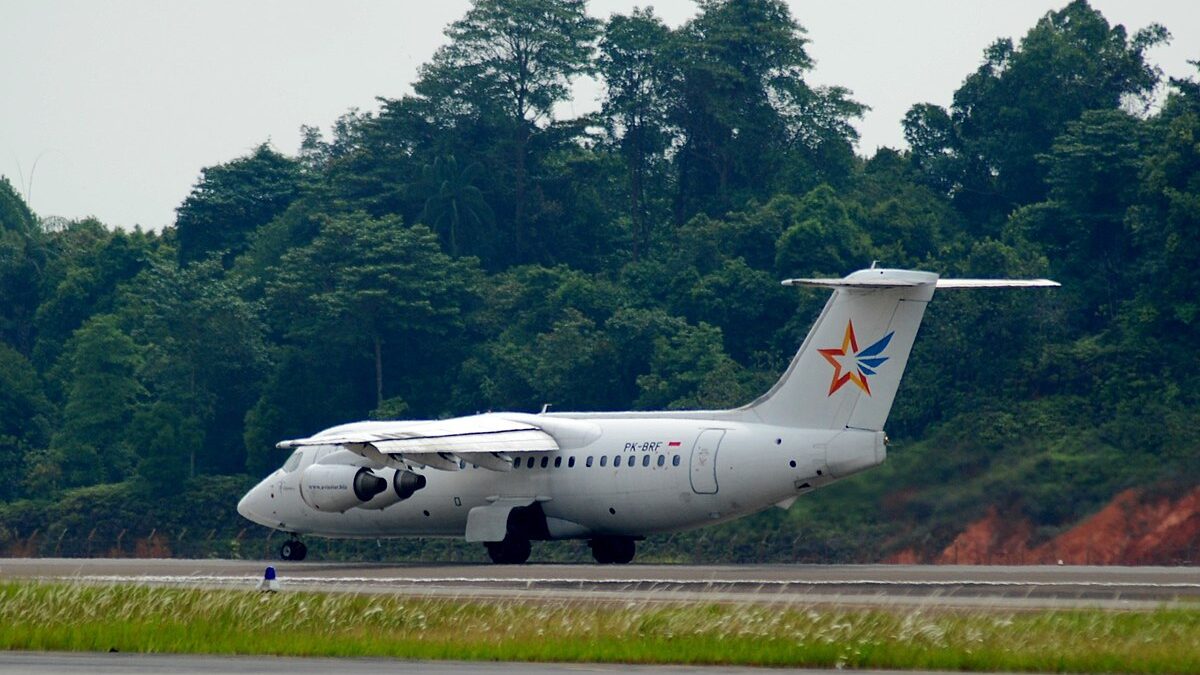 The Indonesian government has passed a bill stating that commercial airlines no longer need to own at least five aircraft, alongside other legal amendments as part of its new wide-reaching omnibus bill aimed at boosting business and creating jobs in the wider economy.
Bayu Sutanto, secretary-general of the Indonesian National Air Carriers' Association (INACA), tells Smart Aviation APAC that removing the requirement for a minimum number of aircraft owned makes it easier for startups to enter the market.
The new omnibus bill, which has just been passed into law, makes other less tangible changes that tackle other issues faced by airline startups, such as cost structure and competition regulation, he adds.
For example, fare setting is now regulated by a government-wide regulation rather than a transport ministry regulation under the amendment to Article 130 of the Aviation Law.
It is also easier for new airlines to start operations as Article 42 of the Aviation Law has been revoked, cutting 12 of the requirements for obtaining air operators certificates. Although some of these requirements are still found under other articles in the Aviation Law.
New airports can now be built with less red tape, as there is no longer a requirement for airport construction permits to be coordinated with regional governments as Article 215 has now been revoked.
"In the short term, the new laws may not attract [new commercial operators] since passenger demand is not expected to rise [quickly] post-pandemic. But in two years, they will likely attract many new operators. [We base this on] ICAO and IATA projections that passenger demand will reach 2019 levels around 2023, or just after that," Bayu says.
"The laws should have little effect on charter and cargo operators, unless they want to enter the scheduled passenger service," says Bayu, adding that these operators were never required to own five aircraft, as stated under Article 118, and were only required to have a minimum fleet of three aircraft, of which one must be owned.
Indonesia's airline industry is predominantly a duopoly, with over 80% of the domestic market cornered by the Garuda and Lion Air groups according to CAPA data.
The third player in the market, Sriwijaya Air group, joined Garuda group in 2018 but then left in 2019. Sriwijaya Air's market share has since hovered at about 13%, says CAPA data.
Some industry commentators have attributed the duopoly to high barriers to entry in the Indonesian market, one of which has been the five-aircraft ownership requirement.
The Indonesian government introduced the requirement a few years ago in an effort to stop under-capitalized airlines from entering the market, as such airlines were deemed to pose a threat to safety.
But since the requirement was introduced, the market has consolidated tremendously and complaints have increased with regards to higher air fares and a lack of competition on some routes.
The omnibus laws recently sparked protests across Indonesia – albeit for amendments in the bill covering non-aviation industries – that have been criticized for having a significant impact on workers' rights. Omnibus refers to a bill that includes many disparate laws that pertain to different industries, issues, etc.
Editor's comments
The fact that changes to aviation laws have been included in the far- reaching omnibus bill, reflects how the Indonesian government sees the local airline industry as a major generator of jobs and economic growth. The omnibus bill is primarily about job creation initiatives across the wider economy and efforts to do away with some red-tape on businesses.
Photo: Eko Priyantoro
Edward Eng
Edward is based in Singapore. He writes stories on regional aviation across the Asia-Pacific region and has a background on covering socio-political issues. Edward holds a BA (Hons) in Philosophy, Politics and Economics from the University of Warwick in the UK.
Related posts
SUBSCRIBE TO OUR NEWSLETTER