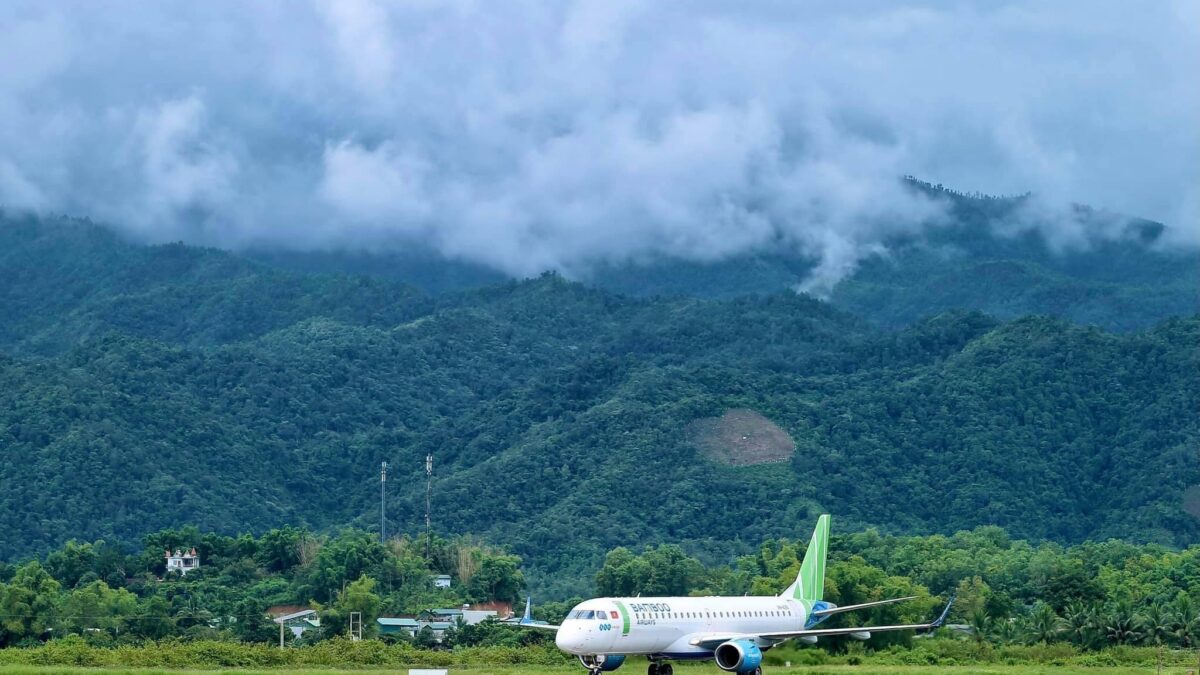 Bamboo Airways and Vietnam Airlines' regional subsidiary Vietnam Air Services (VASCO) has suspended flights to northwest Vietnam's Dien Bien Phu Airport, citing poor visibility.
Vietnam's National Centre for Hydro-Meteorological Forecasting says the northwest has haze now, because neighboring Laos is experiencing fires in farmland and forest areas.  
Bamboo Airways says in a statement it is temporarily suspending flights to Dien Bien Phu Airport. It has been serving Dien Bien Phu from Hanoi and Ho Chi Minh City using Embraer E-190s. 
"The current visibility at Dien Bien Phu Airport is low and below the standard level of 4,200m (13,780 ft), which is obstructing [the pilots'] field of vision and will in turn affect flights taking off and landing. Therefore, for safety reasons, flights must be suspended until the weather is better," the airline says, without saying when services will resume.
Local media is also reporting that ATR 72 operator VASCO has suspended flights to Dien Bien Phu. 
A VASCO official tells local media that the surrounding terrain at Dien Bien Phu Airport coupled with the poor visibility, makes it hard to operate flights there.
Local media quotes unnamed weather experts as saying high humidity, weak winds and water vapor clinging to smoke particles is the cause of the haze.
Picture Source: Bamboo Airways Facebook
Related Stories:
Vietnam's Bamboo Airways Chairman Arrested For Stock Market Manipulation (1 April 2022)
Lao Airlines and Vietnam's Bamboo Airways Aim To Jointly Develop Maintenance Base In Laos (28 March 2022)
Top Civil Aviation Administration of Vietnam Official Leaving To Join Bamboo Airways (4 January 2022)
Two Bamboo Airways' Airbus A321 Aircraft Collide At Hanoi Airport (3 November 2021)
Vietnam's Bamboo Airways Expanding Domestic Network Using Embraer RJs Starting With Dien Bien Phu (26 August 2021)
Vietnam's Bamboo Airways Planning To Add More Embraer RJs (30 September 2020)
Ong Jeng Yang
Based in Singapore, Ong Jeng Yang has more than four years of experience working in the media industry.
Related posts
SUBSCRIBE TO OUR NEWSLETTER