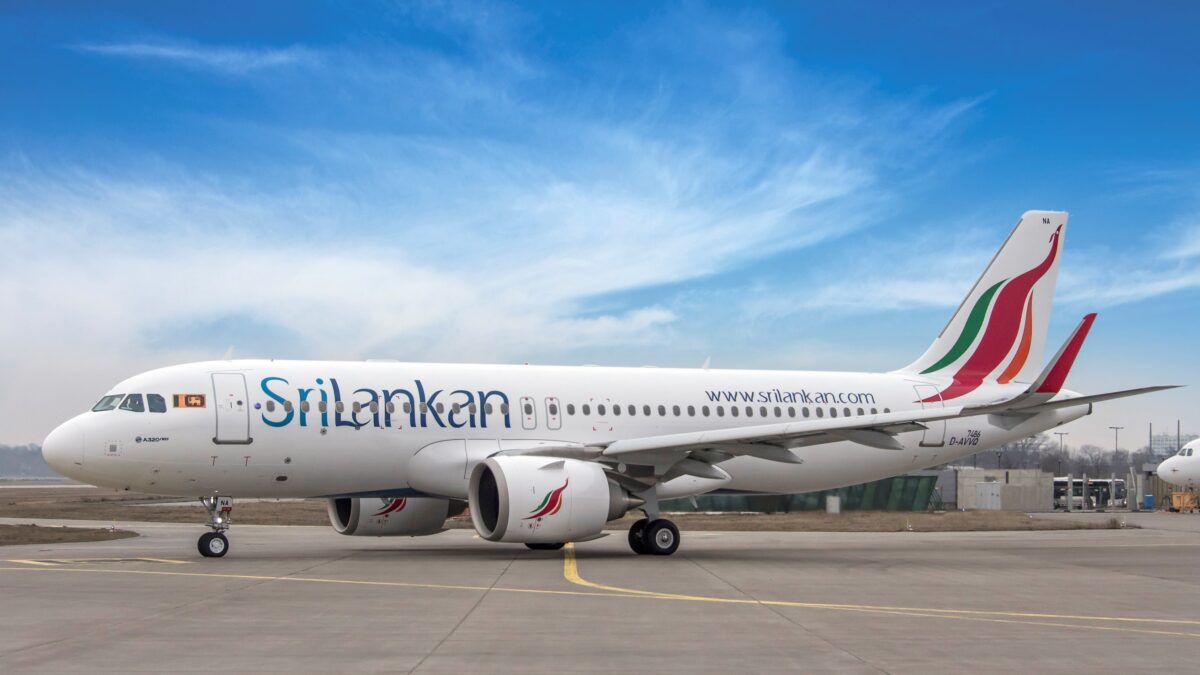 Sri Lanka's national carrier SriLankan Airlines has clarified that it plans to add up to 21 leased aircraft, rather than up to 42 as earlier reported, and that some of the aircraft will be replacements.
The airline has issued four separate requests for proposals (RFPs) for leased aircraft totaling 42, but in a statement today clarifies that it only intends to take up to 21 leased aircraft.
Bid acknowledgement forms on the airline's website shows that it is looking for up to:
up to 11 new generation narrowbody aircraft,
up to 11 Airbus A320/A321 aircraft,
up to 10 Airbus A330 aircraft
up to 10 new generation widebody aircraft,
The airline says two of the RFPs cover existing aircraft types in the fleet – namely Airbus A320 and Airbus A330 family aircraft.
But the other two RFPs are there for comparison as it is for alternative aircraft types, it says.
"Roughly 60% of the planned aircraft will be for fleet replacement, and the remainder will be to support the airline's expansion strategy and meet the growing demand for air travel between Sri Lanka and the world," it adds.
SriLankan says it had an all-Airbus fleet of 27 aircraft, a mix of narrowbodies and widebodies back in 2019. But during the pandemic, three aircraft left the fleet with no replacements.
The airline now has 24 aircraft serving 40 destinations across 25 countries, it adds.
SriLankan says it is planning for measured growth in the next three years through frequency increases and the addition of new destinations as international travel recovers from the pandemic.
"The business plan of the airline necessitates a 35-aircraft strong fleet by 2025. Additionally, it is critical to lease replacement aircraft when existing aircraft leases expire to sustain operations.  Considering these factors, SriLankan plans to lease up to 21 aircraft from the forthcoming RFP process," it further explains.
SriLankan is seeking aircraft on lease at time when the country is in political and economic turmoil. In recent weeks there have been street protests over electricity blackouts and rising prices and shortages of food, fuel and other essential items.
Picture Source: newsroom.aviator.aero
Related Stories:
SriLankan Airlines To Lease More Than 40 Aircraft (12 April 2022)
Sri Lankan Air Force's Helitours Gets Approval To Fly Commercial (15 March 2022)
Sri Lanka's FitsAir To Expand Into International Passenger Ops with De Havilland Canada Dash 8-400s (10 January 2022)
Fly Lankan Asia Aims To Start Operations Before Year-End (15 December 2021)
Start-up Fly Lankan Asia Appoints CEO (27 October 2021)
Fly Lankan Asia To Operate Boeing 737-200s and BAe 146s (17 September 2020)
Ong Jeng Yang
Based in Singapore, Ong Jeng Yang has more than four years of experience working in the media industry.
Related posts
SUBSCRIBE TO OUR NEWSLETTER