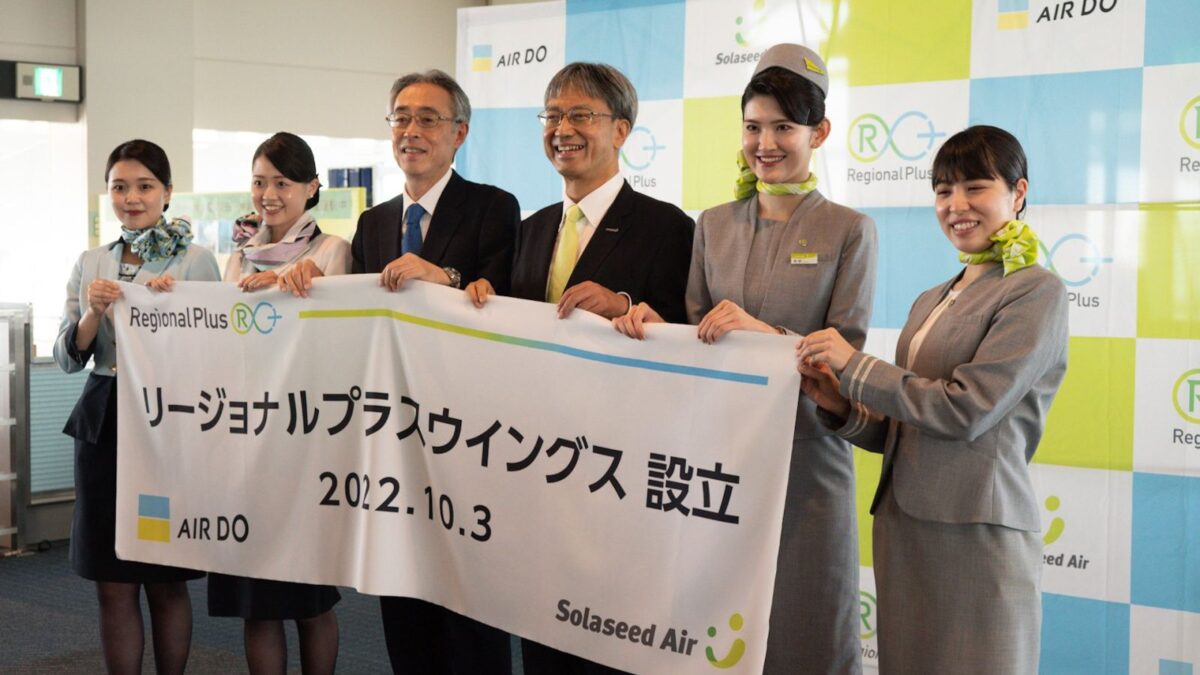 Japanese carriers AirDo and Solaseed Air merged their operations today (3 October) to cut costs and create a stronger business in the face of greater business uncertainty.
The two carriers in a joint statement say the merger took effect today and that each will retain their respective brands but come under a new holding company – RegionalPlus Wings.
They say the merger will reduce costs through joint maintenance and procurement of aircraft.
AirDo has around 93 employees, serves 10 routes and operates eight Boeing 737-700s and four Boeing 767-300s.
Solaseed Air has around 930 employees, serves 14 routes and operates 14 Boeing 737-800s.
AirDo is based in Sapporo, the capital of northern Japan's Hokkaido island, and Solaseed Air is based in the southern Japanese city of Miyazaki.
"We will survive the new business environment and provide our customers with more comfortable air travel," says AirdDo president Susumu Kusano, who becomes chairman of the holding company.
Solaseed president, Kosuke Takahashi, becomes president of the holding company.
Japanese carriers are facing head winds brought on by higher fuel prices and a depreciating yen.
In May, the two airlines announced their plan to merge.
AirDo and Solaseed both reported losses for the fiscal year ending 31 March.
Feature picture shows airport event to announce successful merger of the two carriers.
Related posts
SUBSCRIBE TO OUR NEWSLETTER