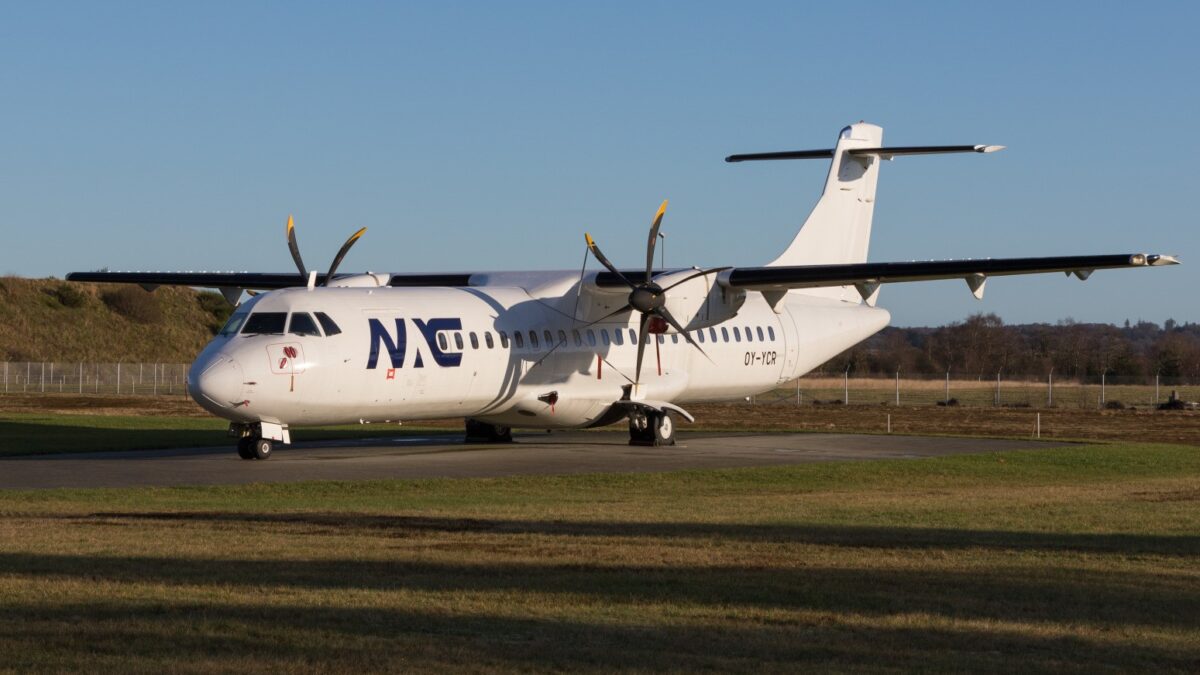 Nordic Aviation Capital's (NAC) largest creditors are to take control of the heavily indebted aircraft lessor, dealing a blow to the existing shareholders: NAC founder Martin Møller Nielsen, Swedish investment company EQT, Danish investment company Kirkbi and the Singapore Government's investment fund GIC.
NAC says in a statement that once it emerges from Chapter 11 bankruptcy in the US, "the reorganized NAC will be majority-owned by its largest creditors, who are committed to the company's long-term success and will invest substantial new equity capital in the business."
The two largest secured creditors are reportedly Silver Point Capital and Sculptor Capital Management. These two companies are in the US. Sculptor Capital Management is an asset management company and Silver Point Capital is a hedge fund, with expertise in distressed debt.
Prior to NAC going into bankruptcy, some banks and financial institutions, that NAC owed monies to, reportedly offloaded the debts so as to reduce their financial exposure to NAC.  The debt was secured by assets though.
NAC says it has a portfolio of 475 aircraft and that its assets are between US$1 billion to US$10 billion. But it also says it has debt obligations of US$6.3 billion.
Nielsen, founder of NAC, says the company's existing shareholders are supportive of the proposed transition in ownership. "A newly reconstituted board of directors will be appointed upon emergence," he adds.
Nielsen founded the company in 1990 but in 2015 sold a 67% stake to Swedish investment company EQT and Danish investment company Kirkbi, the investment arm of the Kristiansen family, the Danish family behind The Lego Group. Forbes magazine says the 67% stake was sold for US$3.3 billion.
Then in early 2019, the Singapore Government's investment arm GIC bought a minority stake in NAC. GIC has a track record of investing in aircraft lessors; it used to own 14.5% of Singapore Aircraft Leasing (SALE), a company that it and other shareholders sold in 2006, at a large profit, to Bank of China which promptly renamed it BOC Aviation. Then in late 2011, GIC invested US$300 million in aircraft lessor Avolon for an equity stake of slightly less than 20%.
NAC says the plan is, "to restructure the company's debt obligations, provide additional capital through a new equity rights offering, and best position NAC for future growth and success as global economic and industry conditions continue to improve."
"To implement the financial restructuring, the company has filed voluntary petitions under Chapter 11 of the US Bankruptcy Code in the US Bankruptcy Court for the Eastern District of Virginia."
"The restructuring of the company's debt obligations – including the conversion of a substantial amount of the group's debt to equity – [will involve] an infusion of US$537 million in additional capital through a US$337 million new equity rights offering and a new US$200 million revolving credit facility."
"The company has obtained an additional US$170 million debtor in possession financing facility from its existing creditors to help fund operations during the Chapter 11 process. The additional capital will serve to support the company's liquidity position and its plans to pursue growth in purchasing aircraft."
"Additionally, the [plan] provides the company with a stable platform to allow NAC to continue satisfying substantially all of its obligations to its employees, customers, and suppliers, as well as provide lease management services and deliver aircraft throughout the Chapter 11 process."
Nielsen comments towards the end of the statement that: "As my 30-year chapter with NAC comes to a close, I am comforted to see the significant support demonstrated by the lenders and their confidence in NAC's business model. I have the utmost confidence in the company's resilience and ability to continue to serve customers in a sustainable manner throughout this process and beyond."
Picture from Mathias Duber shows an ATR in NAC livery.
Related Stories:
Lessor Nordic Aviation Capital Files For Chapter 11 Bankruptcy (19 December 2021)
Related posts
SUBSCRIBE TO OUR NEWSLETTER