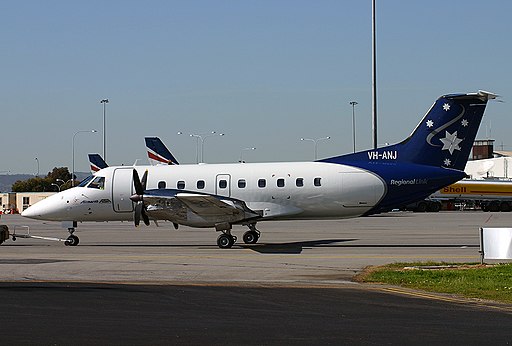 Embraer Scraps Plan To Develop Commercial Turboprop Aircraft
Leithen Francis, 4 May 2020
3 min

read
Embraer has put on hold indefinitely plans to develop a new commercial turboprop aircraft, arguing that now is a bad time to be embarking on a new aircraft program and the company lacks the money to do so.
"I am not going to say we will not build one [a new commercial turboprop aircraft], but let's be pragmatic here. Now is not the moment to be considering those decisions. I don't see it on the immediate horizon given what we are looking at right now," John Slattery president and CEO of Embraer commercial aircraft says via a public video conference organized by Aviation Week.
Slattery says, because of the impact of COVID-19 on aircraft demand and deliveries, the company is now losing money and has to find ways to conserve and generate cash.
"We are focused on cash today which involves selling more E1s and E2s so we can generate cash for the company," says Slattery. Embraer manufactures the E-Jet range of regional jets, referred to as E1s, and its re-engined version, with Pratt & Whitney GTF turbofans, which are called E2s.
He says Embraer's balance sheet is insufficient to bankroll a new aircraft program whether it be commercial or business aviation.
"But if something can change on our balance sheet [in years to come], who knows. I see a beautiful business case there [for a new Embraer commercial turboprop aircraft]. It is a perfect adjacency to the E-Jet at the lower end. It's in our franchise footprint. That is our DNA. I would love to build it. But I just don't see it as a focus now to give our shareholders a return."
Slattery had said in January, when Embraer was seeking approval from competition regulators in the European Union for a tie-up with Boeing, that Embraer commercial aircraft would only go ahead with a new aircraft program for a commercial turboprop if Boeing was onboard and could help bankroll it. But Boeing late last month withdrew from the deal that would have seen it acquire 80% of Embraer commercial aircraft for $4.2 billion.
"It was absolutely true what I said in January when we were going through the anti-trust approval process with the EU," says Slattery.
"It is very difficult for our board, in the current climate, to consider a new aircraft program whether it be in commercial or business aviation. I was there when we put together the business case for the E2. This business case around the turboprop, was much easier. Much more straightforward in my mind – the opportunity to bring a state-of-the art new technology commercial turboprop aircraft to market," says Slattery.
"When I spoke to the regional aviation associations in the US and Europe, particularly in Europe, they would be profoundly disappointed if we don't move ahead with the turboprop," he adds.
If Embraer had launched a new commercial turboprop aircraft it would have been competing against ATR and De Havilland Aircraft of Canada which first developed their aircraft in the early 1980s. A key advantage Embraer would have had, with a clean-sheet design, is being able to incorporate relatively new technologies, such as: fly-by-wire technology, greater use of composite materials in the airframe and new engine technologies. ATR and De Havilland aircraft are powered by Pratt & Whitney Canada, but other engine-makers – particularly GE – have new turboprop engine technology and are keen to penetrate the regional aircraft segment.
This powerpoint slide – reportedly from an Embraer presentation to industry in 2017 or 2018 – shows a concept of a 90-seat turboprop aircraft with a low-wing design and a fuselage based on the E-Jet: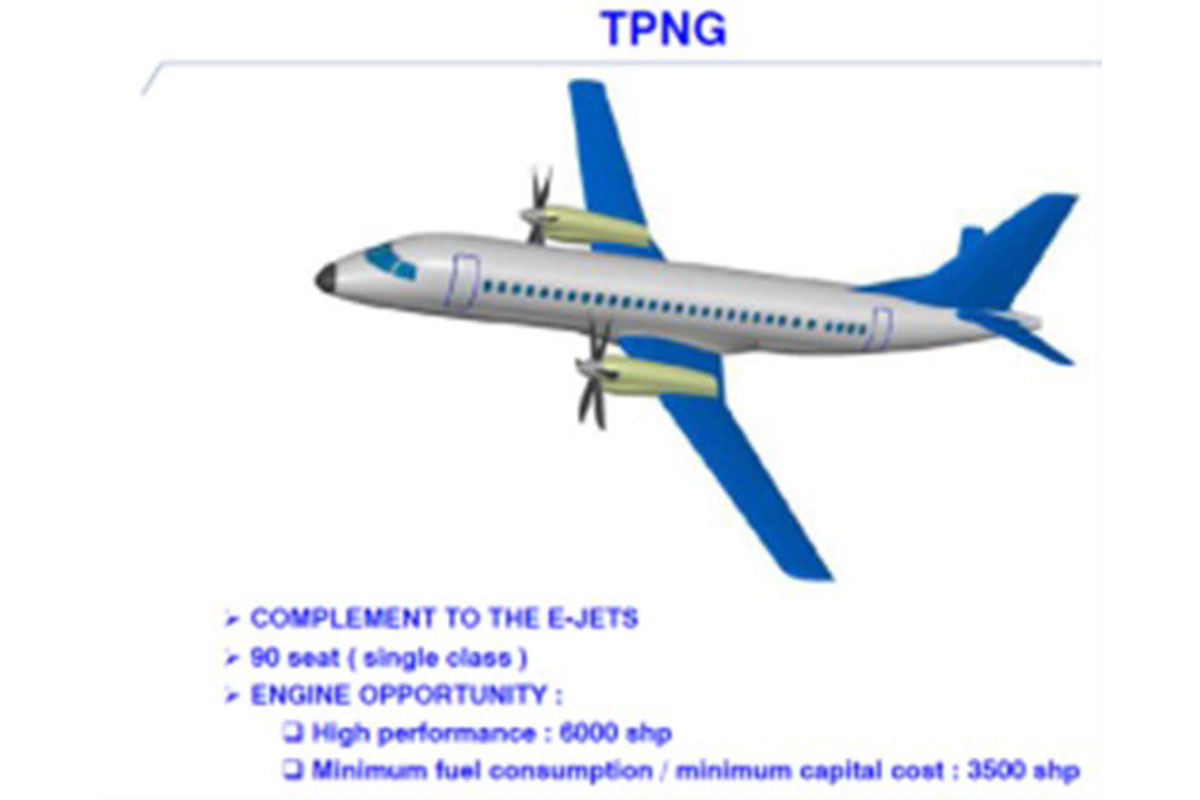 Embraer's first commercial aircraft, the 19-seat EMB-110 Bandeirante developed on the late 1960s, was a commercial turboprop. Embraer also developed in the early 1980s the 30-seat EMB-120, a commercial turboprop aircraft that went out of production in 2001.
Photo credit: Airnorth
Leithen Francis
Leithen is based in Singapore and has over 17 years' experience working for news organisations. He is the former deputy Asia editor of Flightglobal and the former Asia editor of Aviation Week. Leithen has a BA in journalism from RMIT University in Melbourne, Australia.
Related posts
SUBSCRIBE TO OUR NEWSLETTER