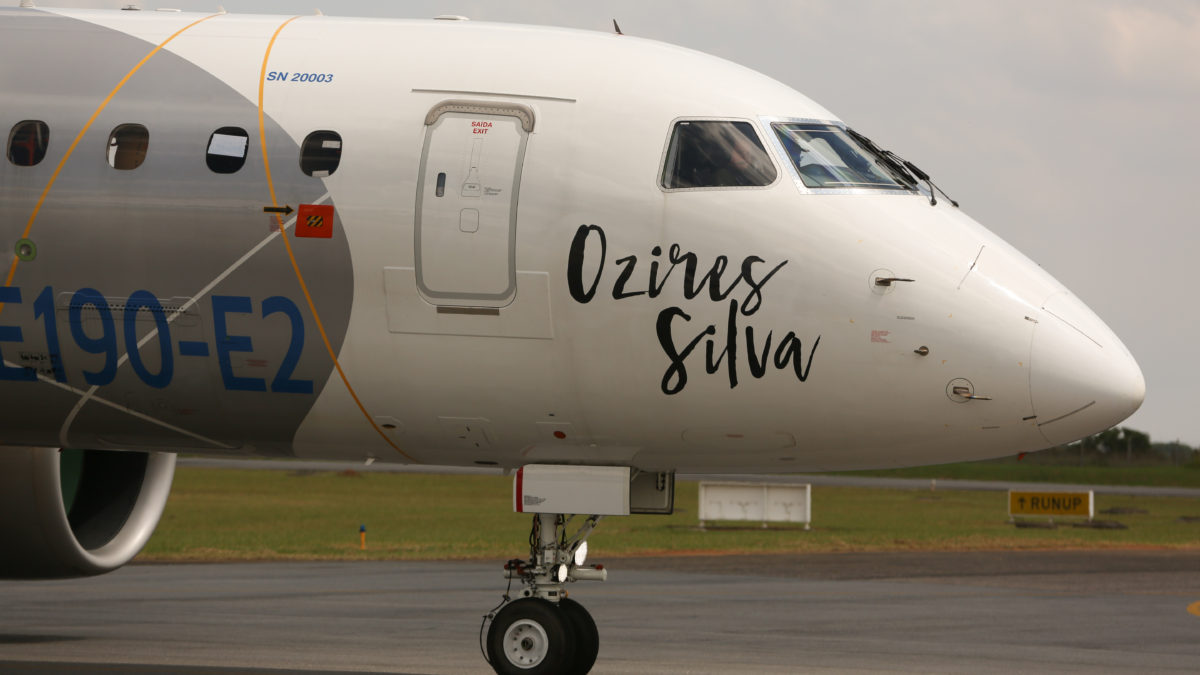 Embraer is focusing on how to compete on its own rather than actively seeking a new partner, now that it has been left alone by Boeing.
"I am very disappointed, as are our customers, that the transaction [with Boeing] has not materialized," says Embraer commercial aircraft president and CEO, John Slattery, in a webinar organized by Aviation Week. Boeing withdrew last month from a deal to pay $4.2 billion for an 80% stake in Embraer commercial aircraft.
"Our mindset now is we are one Embraer. We are one team. A lot of my team are very excited about that," says Slattery, referring to how the commercial aviation business will remain with Embraer group and be more closely aligned with the group's business aviation and defense divisions.
One of the arguments for the tie-up with Boeing was that Embraer may struggle to compete if it remains on its own, so it needs to find a partner.
When asked if Embraer may look to China as a partner, Slattery says: "There has been no outreach by Embraer to anybody. We haven't reached out proactively to anyone around the world. But I can't legislate for the inbound calls that could come."
He says the challenge new entrants into the commercial aircraft industry will face, is creating a global customer support network to support their new aircraft. "In my experience [competing for aircraft sales] is not all about price. In all the transactions I have been in, it is about the service and reputation. Embraer has a track record… in how our airlines rate us on the after sales support."
"This is nod to our friends who are coming into the industry -whether it is from Japan or China – it takes decades to build up a level of service excellence and professionalism that gives you the schedule and dispatch reliability that airlines want, which is comfortably above 99%."
He says Embraer can continue to succeed as a stand-alone, because of its strong customer support network and products.
Slattery says one nearer term aircraft sales opportunity is replacement of existing Embraer 175s in the US market.
Now that the Bombardier CRJ production is due to end mid-year, and Mitsubishi Aircraft has yet to get to market a regional aircraft that meets US scope clauses, Embraer has an effective monopoly there.
"Over the course of the last seven to eight years, we have sold over 550 Embraer 175s into the US market. As we look at the course of the next five years, for replacement of 70 and 76 seaters due to age, we are looking at another 500 aircraft," says Slattery.
"We may get to a scenario where American Airlines, Delta Air Lines and United Airlines…may want to accelerate [delivery of] the 175s. It may prove and anomaly across the entire global fleet," he adds.
Picture credit: Embraer
Leithen Francis
Leithen is based in Singapore and has over 17 years' experience working for news organisations. He is the former deputy Asia editor of Flightglobal and the former Asia editor of Aviation Week. Leithen has a BA in journalism from RMIT University in Melbourne, Australia.
Related posts
SUBSCRIBE TO OUR NEWSLETTER