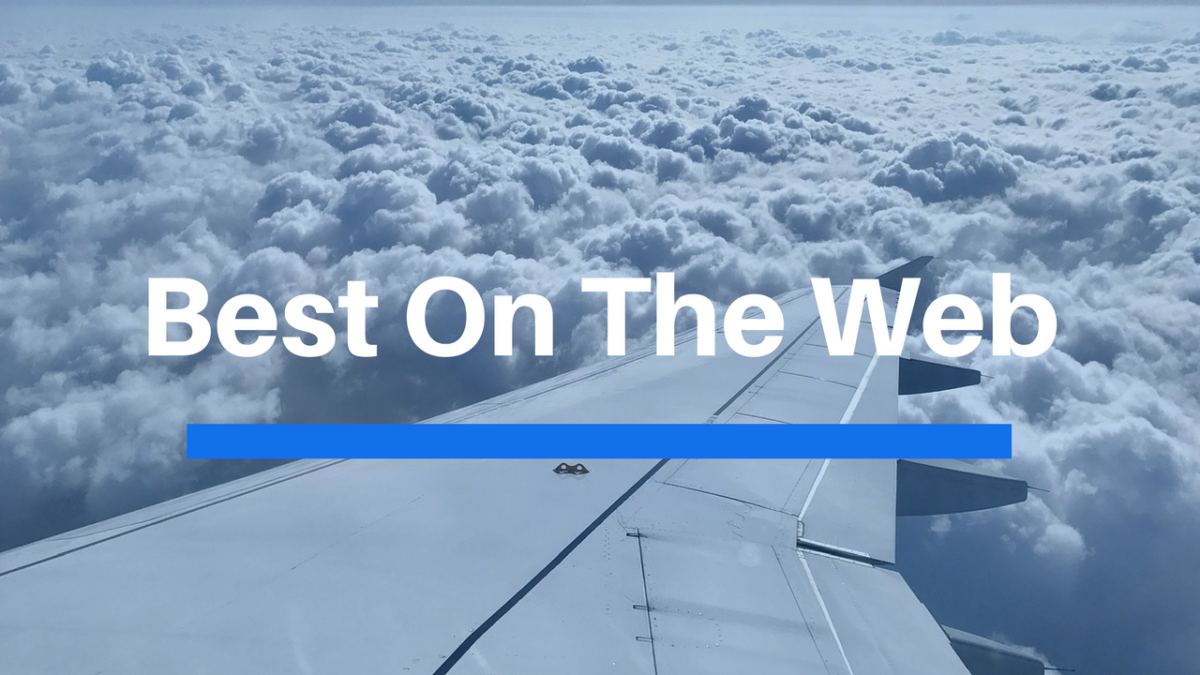 In this issue, we have an interesting round-up of news that include Bangkok Airways, Silangit Airport, Embraer, ATR and Pratt & Whitney.
1. Bangkok Airways looking to build new airport north of Phuket
Bangkok Airways is quietly working to get approvals to build a new airport in Phang Nga, a province about 90 kilometres north of the popular tourist island of Phuket.
Reports in Thailand, citing unnamed sources, say Bangkok Airways is already working to get approvals to build an airport in the province.
The coastal area of Phang Nga is an up and coming tourist area with several resorts already operating there.
Currently, tourists wishing to go there drive about 2hrs from Phuket International Airport. This airport is already subject to slot constraints.
2. Indonesian president to witness completion of upgrade works at Silangit Airport
President Joko 'Jokowi' Widodo will next month visit Sumatra's newest international airport, Silangit Airport, which is the gateway to the tourist destination of Lake Toba.
Silangit is a domestic airport but is being upgraded to an international airport, in an effort to attract more international tourists.
Jokowi will be visiting the airport sometime in October to see the successful completion of the upgrade works, Indonesia's coordinating maritime minister, Luhut Pandjaitan, tells Jakarta Post.
The aircraft's terminal is being expanded and the runway is being extended and strengthened so it can handle larger 737s. Currently the largest aircraft that can land there are Boeing 737-500s.
Editor's Comment
It will be interesting to see which Indonesian carriers launch international services from Silangit. Some reports have suggested that the first international destinations may be Singapore and Malaysia.
The reports are vague about which airlines. The Jakarta Post article, for example, says Garuda Indonesia, Lion Air and Sriwijaya are considering. But it fails to quote from neither.
If the first international services are to neighbouring countries, it could be argued that there was no need to lengthen the runway to support larger jets, as such short-haul destinations could easily be served by turboprops or regional jets. Also, smaller aircraft would allow airlines to offer a higher frequency of flights.
3. Embraer considering re-entering the turboprop market
Embraer Commercial Aviation CEO, John Slattery, has told the Aviation Club in London, in a speech on September 14, that the Brazilian aircraft-maker is seriously looking into whether to manufacture turboprop aircraft, a market segment it exited in 2001.
He says they have already had discussions with over 20 flag carriers to gauge their interest.
The Brazilian aircraft-maker used to make the 30-seat Brasilia turboprop aircraft, but stopped serial production in 2001. Instead, it decided to focus on regional jet aircraft which were becoming more popular at the time.
The aircraft-maker, in an emailed statement in response to queries from Reuters, says: "It is important to emphasize that Embraer is far from any decision to launch a new turboprop program [but] the process is in the evaluation phase."
Editor's Comment
It will be interesting to see which segment of the turboprop market Embraer will enter. Will it be the 30-seat segment? Currently, there are no 30-seat aircraft being manufactured. But there is, we believe, demand in the market for a 30-seat turboprop aircraft. When we interviewed Regional Express' chairman and major shareholder, Lim Kim Hai, earlier this month, he pointed out to us that he is continuing to operate Saab 340s, because there are no new 30-seat aircraft being manufactured anymore.
But if Embraer enters this segment, then Rex is a customer that could order a lot of 30-seat aircraft; currently it is operating around 55 Saab 340s. We also know of many regional operators, such as Japan Air Commuter, that have replaced their Saab 340s with ATR 42s. Not because they necessarily wanted to, but because the maintenance costs of the out-of-production Saab 340 became too high and the airline was unable to get new 30-seaters, so they opted for the 50-seat ATR 42-600.
One option; and a relatively cost-effective approach, for entering the 30-seat segment; would be for Embraer to make use of its type certificate on the 30-seat Brasilia and update the aircraft's design – using supplemental type certificates – to have a modernized version with: new engines, new landing gear, new avionics systems and improved interiors.
Embraer has a long-standing relationship with General Electric, which is developing new turboprop engines and is keen to end Pratt & Whitney Canada's dominant position in the turboprop engine market.  Turboprop engines are basically a cash-cow for P&WC that is helping to fund the engine-maker's foray into larger jet engines, a segment where GE is very active.
Another segment that Embraer may be eyeing is the 90-seat segment. There is demand in the market for a 90-seat turboprop. ATR's 50% shareholder Leonardo wants to develop a new turboprop aircraft that would include a 90-seat version. But ATR's other major shareholder Airbus Group is reluctant to add engineering resources behind such a program. It would prefer to focus its resources on developing new jet aircraft.
Airlines that have expressed an interest in ordering a 90-seat turboprop include Indonesia's Lion Air and Malaysia's Firefly.
It would be interesting to see whether it is possible for Embraer to re-engine its 70-seat E-170E2 and 90-seat E-190E2 with turboprops.
You may think this is an unusual approach, but this tactic has been done before quite effectively. Dornier had a turboprop and jet version of the Dornier 328. The aircraft was essentially the same, except one had turboprops and the other had jet engines. This too could be a very cost effective and relatively fast way for Embraer to re-enter the turboprop market.
4. Embraer considering manufacturing commercial aircraft in China again
Embraer's group CEO, Paulo Cesar de Souza e Silva, said in an interview with Bloomberg that Embraer is considering manufacturing Embraer E-190E2 aircraft in China.
But he added that the E-190E2, which is still being certified, will only go into commercial service in 2019 and that all production of this type will initially be in Brazil.
Embraer used to manufacture Embraer ERJ-145 commercial aircraft in Harbin, China and then stopped the line. It then briefly manufactured Legacy 650s there, which is a business jet based on the ERJ-145 platform. It then stopped manufacturing Legacy 650s in China in 2016.
Editor's Comment 
If Embraer manufactures E-190E2 aircraft in China, then it will need to reach some agreement with the authorities whereby importation of sub-assemblies, parts and components for the locally assembled E-190E2 would be exempt from import duties.
One reason Embraer stopped making aircraft in China is because it was unable to convince the authorities that the locally assembled aircraft were a 'China made' product. It meant all the aircraft sub-assemblies, parts and components imported into the country and sent to the Harbin assembly line were subject to import duties. This meant there was no cost benefit in manufacturing in China.
5. ATR throws down gauntlet to its engine supplier Pratt
ATR CEO, Christian Scherer, says he wants there to be more competition in the turboprop engine market and that he wants to give other engine-makers an opportunity to compete.
In an interview with Reuters, he says he is concerned Pratt & Whitney Canada has a monopolistic position in the turboprop engine market.
P&WC is the single-source engine supplier to both ATR and Bombardier, the two aircraft makers in the 50 to 70-seat segment of the turboprop market.
"I don't say we won't continue with Pratt, but I will use the next opening I can to weaken the over-powerful position of a number of our suppliers," Scherer says.
Editor's comment
Having more competition in the turboprop engine market would be a very positive development as it would give airline operators more choice.  It would also hopefully lead to more product innovation and drive competition in the aftermarket. The cost of engine overhaul is a very big expense for airlines.
Leithen Francis
Leithen is based in Singapore and has over 17 years' experience working for news organisations. He is the former deputy Asia editor of Flightglobal and the former Asia editor of Aviation Week. Leithen has a BA in journalism from RMIT University in Melbourne, Australia.
Related posts
SUBSCRIBE TO OUR NEWSLETTER