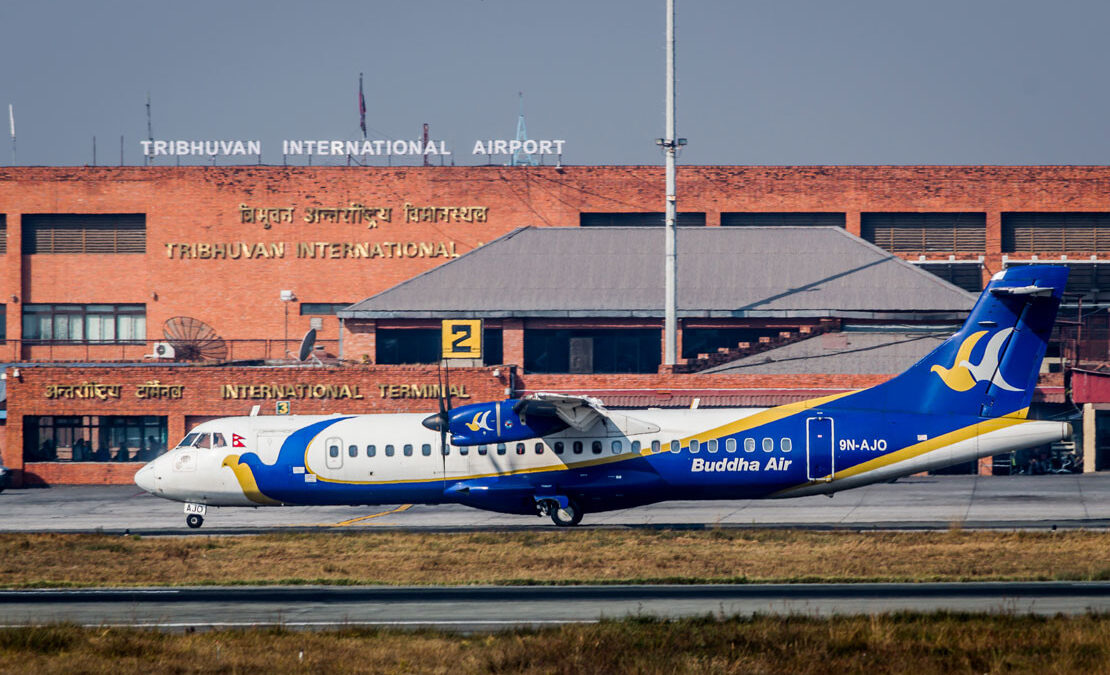 Nepal's biggest domestic carrier Buddha Air is still planning to launch a short take-off and landing (STOL) aircraft operation, despite the impact of COVID-19, but has delayed the launch.
Buddha Air was aiming to launch STOL operations later this year, but the airline's marketing, sales and ground handling director Rupesh Joshi tells Smart Aviation APAC it will now be in September 2021.
He says its mainline operations have largely stabilised. But if COVID-19 resurges, and a vaccine-led recovery takes longer than expected, it will consider delaying the start of STOL operations to as late as March 2022, he adds.
The airline is making progress on aircraft selection, with the Let 410 the most likely aircraft, although it is also considering the De Havilland Canada Series 400 Twin Otter and the upcoming Cessna 408 SkyCourier, Joshi says. The SkyCourier is still in development but Cessna aims to have it certified in 2021.
Joshi says it aims to start with two aircraft, adding a third and fourth aircraft shortly after. The aircraft have to operate to mountain airstrips and rural airfields with limited infrastructure, he says.
Buddha Air's entry into the STOL market coincides with the Civil Aviation Authority of Nepal (CAAN)'s push to restart services to more of the country's 38 or so usable airstrips and improve regional connectivity, he adds. CAAN is working with provincial governments to develop a new funding system where 40% of seats are subsidised to encourage flying to rural and mountain areas, The Kathmandu Post says, citing CAAN director general Rajan Pokhrel. Forty percent represents the airlines' breakeven load factor, it adds.
Joshi says Buddha Air is the ideal airline to expand the country's air connectivity. Its customer base is largely local, as compared to other STOL operators that rely on foreign tourists. Having less reliance on foreign tourists means the airline can operate sustainably even on STOL sectors that may not turn out to be popular with tourists, maintaining schedule integrity, he adds.
Unlike other operators that are still reeling from COVID-19's impact on international travel, Buddha Air is operating nearly at pre-COVID-19 levels, serving about 5,000 passengers per day, Joshi says.
The airline operates eight ATR 72-500s, three ATR 42-320s, as well as two Beechcraft B1900Ds.
Buddha Air's move to serve more remote mountain air strips with STOL aircraft comes after state-owned carrier Nepal Airlines permanently grounded its fleet of four Harbin Y-12E and two Xian Aircraft MA60 aircraft, arguing the aircraft were too difficult to maintain. Nepal Airlines has been lobbying the government to buy new STOL aircraft, but it is unclear when or if the government will give the national carrier money for that.
Photo: Buddha Air
Edward Eng
Edward is based in Singapore. He writes stories on regional aviation across the Asia-Pacific region and has a background on covering socio-political issues. Edward holds a BA (Hons) in Philosophy, Politics and Economics from the University of Warwick in the UK.
Related posts
SUBSCRIBE TO OUR NEWSLETTER