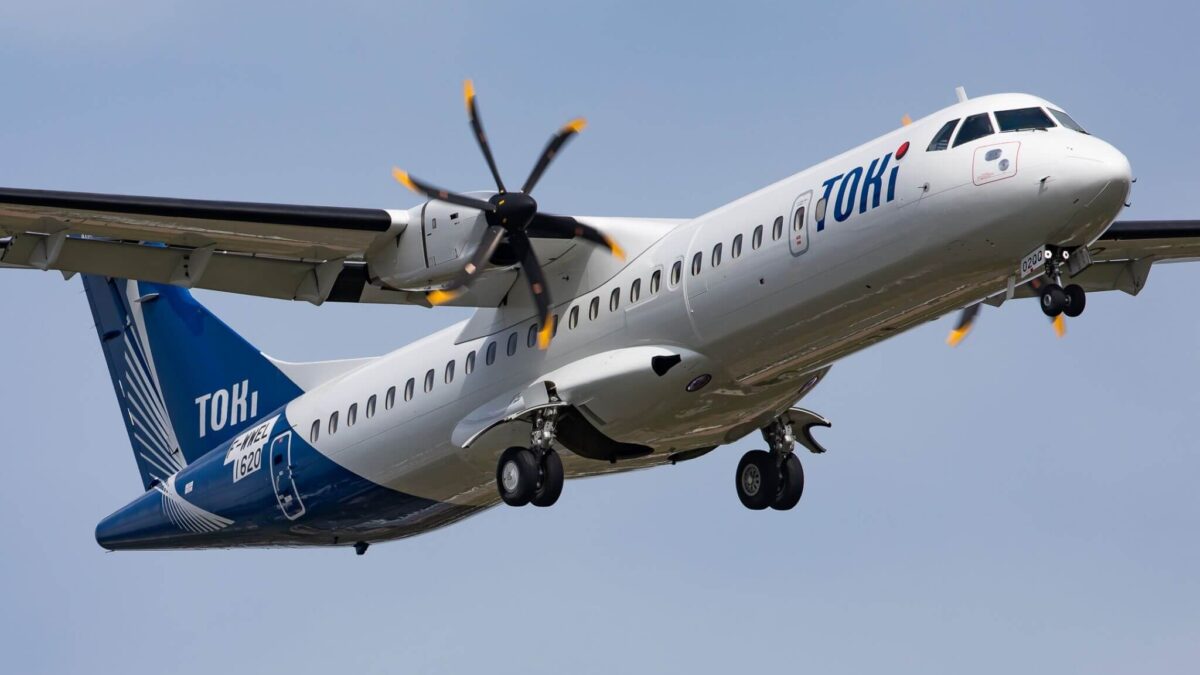 Aircraft lessor Nordic Aviation Capital (NAC) has taken delivery of an ATR 72-600 which will be the first aircraft operated by Japanese start-up Toki Air.
ATR says in a statement that NAC has taken delivery of the aircraft on behalf of Niigata-based carrier Toki Air which plans to start operations in 2023. Toki Air earlier announced it has signed a contract to lease two ATR 72-600s from NAC and that it hopes to start flying before year-end.
Masaki Hasegawa, Toki Air representative director says in the statement the airline will be using the aircraft to provide passenger services from Niigata to surrounding Japanese regions.
ATR CEO, Nathalie Tarnaud Laude, says: "Our long-term relationship with NAC and the confidence of the leading community in our aircraft allows new airlines such as Toki Air to offer their passengers the most modern and sustainable aircraft in the regional market."
She says Toki Air has also signed an agreement with ATR for spare parts support.
There are 15 ATR operating in Japan today among three operators, says ATR, adding that it foresees a potential for 100 ATR aircraft in Japan.
Related posts
SUBSCRIBE TO OUR NEWSLETTER