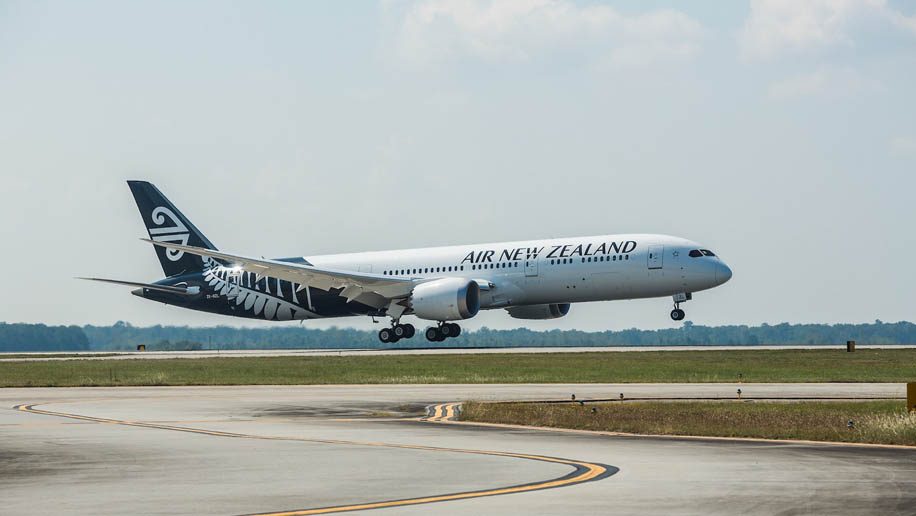 Flag carrier Air New Zealand has laid out a path to reach its goal of net zero carbon emissions by 2050, in its latest sustainability report, as part of its effort towards combating climate change.
The airline's 2021 sustainability report states that the airline has developed a new framework with four focus areas: caring for New Zealanders, engaging in sustainable tourism, taking genuine climate action and working towards a 'circular' economy.
Under climate action, the airline laid out its roadmap for decarbonisation, through a series of different methods, so as to achieve net zero carbon emissions by 2050, the report adds.
Air New Zealand says it plans to replace its fleet with new aircraft that are more fuel efficient, including replacing its Boeing 777s with more fuel-efficient 787s, and transitioning its short-haul jet fleet to Airbus A321neos. The fleet renewal is expected to cut carbon emissions by 20%, the report says.
The airline has also signed a memorandum of understanding with Airbus to explore hydrogen-powered aircraft and a separate MoU with ATR to explore battery and hybrid-electric aircraft, it says, adding that adoption of these technologies will cut the airline's total carbon emissions by a further 20%, the report adds.
The use of sustainable aviation fuels (SAF) is another important area which can potentially contribute to decarbonisation the most, up to a staggering 50% reduction, the report stresses. The airline has already begun taking steps such as signing a memorandum of understanding with New Zealand's Ministry of Business, Innovation and Employment to determine the feasibility of establishing a domestic SAF plant.
Other ways to further bring carbon emissions down will be through optimizing operational efficiency from flight and ground operations, as well as carbon offsetting technologies to safely process carbon dioxide underground, the report says.
The airline says in the report that its sustainability framework is also in place to empower its people, communities, country and the planet. The airline plans to nurture a diverse and inclusive workplace for the locals, build up a tourism system that embraces different ethnic groups and work towards waste minimisation so as to drive towards a more sustainable economy, the report adds.
"Despite the COVID-19 pandemic grinding our business to halt, we believe climate change is the biggest crisis facing our airline. And, if anything, our commitment to take real action has only strengthened," Air New Zealand CEO, Greg Foran, says in the report. "We are actively pursuing opportunities around electric and hydrogen aircraft as an option for shorter domestic and regional flights, with ambitions to have electric aircraft in our fleet by 2030," he adds.
Picture Source: businesstraveller.com
Related Stories:
Air New Zealand and Sounds Air Push NZ's Climate Change Commission To Introduce More Emissions Cuts, Next Generation Aircraft To Be Available From 2035 Onwards (5 August 2021)
Ong Jeng Yang
Based in Singapore, Ong Jeng Yang has more than four years of experience working in the media industry.
Related posts
SUBSCRIBE TO OUR NEWSLETTER