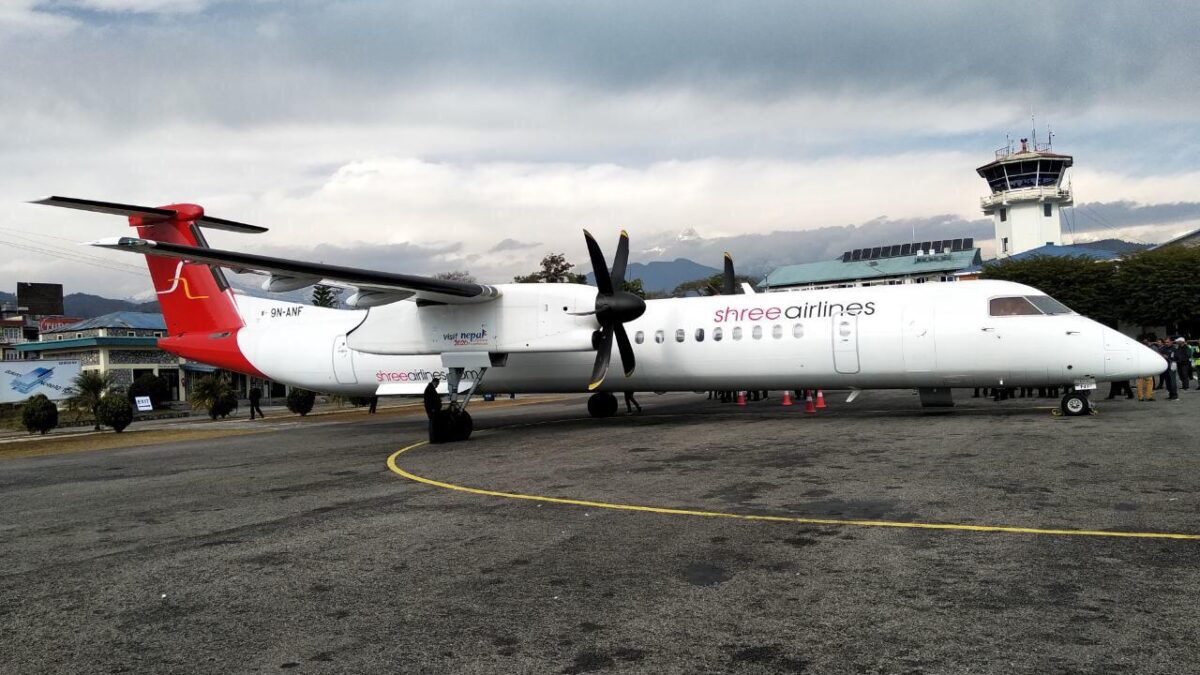 A Shree Airlines De Havilland Aircraft of Canada Dash 8-400 had a single engine failure shortly after take-off from Kathmandu yesterday and had to return to the airport and make an emergency landing.
A Shree Airlines official tells Smart Aviation Asia Pacific that one of the aircraft's Pratt & Whitney Canada PW150 engines had an in-flight shut-down.
The aircraft – with 87 on board – aborted its flight to Dhangarhi and returned safely to Kathmandu's Tribhuvan International Airport after conducting an emergency landing, say local news reports.
The aircraft involved was a Shree Airlines Dash 8-400, local registration 9N-ANF, and the incident occurred at 11:48hr local time, add the reports.
Engine number-one on the left wing had technical problems, say the reports without elaborating.
Flight tracking information shows the crew stopping their climb at an altitude of 14,000ft and returning to the airport at 12:07hr.
This same aircraft was previously involved in a runway veer off in October last year as we reported.
Featured picture from Shree Airlines Facebook shows incident aircraft 9N-ANF
Related Stories:
Nepal's Shree Airlines In Expansion Mode (3 February 2022)
Shree Airlines Dash 8-400 Skids Off Runway In Nepal (5 October 2021)
Nepal Breaks Domestic Travel Record (10 January 2022)
Nepal's Shree Airlines Delays Adding Dash 8-400s (16 September 2021)
Davy Lim
Davy is based in Singapore. He is passionate about aviation and has flight experience in various single engine piston aircraft, gliders and seaplanes from his time in the United States. Davy holds a BA in Economics from the State University of New York in Buffalo.
Related posts
SUBSCRIBE TO OUR NEWSLETTER