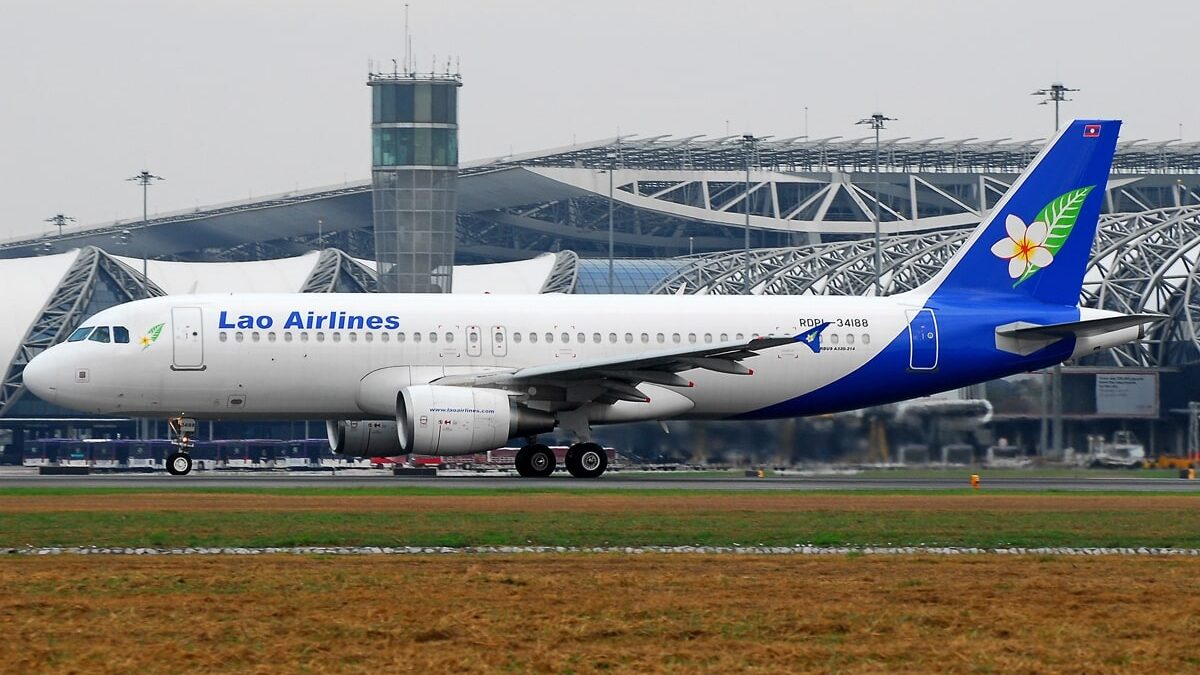 Flag carrier Lao Airlines, which the government has earmarked for restructuring, is resuming services and adding more international flights following Laos' reopening.
The country re-opened its borders, including all 32 international checkpoints, on 9 May. Laos nationals, foreigners and even stateless people are now allowed to enter the country, although visa, vaccination and COVID testing still apply.
Noudeng Chanthaphasouk, director of Lao Airlines' commercial department, tells Smart Aviation Asia Pacific the state-owned airline has resumed domestic flights as well as resumed international flights to four destinations: Bangkok, Hanoi, Kunming and Seoul.
Chanthaphasouk says the airline is increasing its Vientiane-Bangkok service to twice weekly from thrice weekly starting May 22.
The resumption of international services comes as the carrier faces some uncertainty.
Lao Airlines, like many carriers around the region, suffered large financial losses during the pandemic. 
A Vientiane Times newspaper report last year – quoting from Lao Airlines president, Khamla Phommavanh, who was speaking to local travel agents – said the airline's earnings plummeted 70% in 2020 year-on-year due to the sharp drop in passenger traffic caused by the pandemic.
Sales revenue was only US$13 million in 2020 compared to US$31 million in 2019, Phommavanh was quoted as saying. 
Laos, which is a relatively poor developing nation, responded to the pandemic by closing its borders and suspending all domestic and international flights.
The country is now reopening its borders and welcoming foreign visitors at a time when the nation faces a currency crisis and other economic challenges. 
The local currency has depreciated approximately 20% against the US dollar since late last year, leading to double-digit inflation and shortages of some essentials such as fuel. Local news reports show long queues at petrol stations. 
The government has also said publicly it can no longer continue to prop up loss-making state-owned enterprises and has singled out Electricite du Laos and Lao Airlines as the two most urgently in need of restructuring.
Chanthaphasouk tells Smart Aviation Asia Pacific that Lao Airlines' fleet comprises of: four Airbus A320s and six ATR 72s, including four -500 series and two -600 series. 
He declined to comment when asked about the government's announcement with regards to the airline's future restructuring. 
A depreciating local currency affects airlines greatly, because most airline costs – such as fuel and aircraft leases – are in US dollars. 
The government has said it is urgently working to identify and implement measures to manage and stabilize the exchange rate. 
It also said it would seek cheaper sources of fuel, including from Russia.
Picture Source: airliners.net  (Jakkrit Prasertwit)
Related Stories:
Lao Airlines and Vietnam's Bamboo Airways Aim To Jointly Develop Maintenance Base In Laos (28 March 2022)
Ong Jeng Yang
Based in Singapore, Ong Jeng Yang has more than four years of experience working in the media industry.
Related posts
SUBSCRIBE TO OUR NEWSLETTER