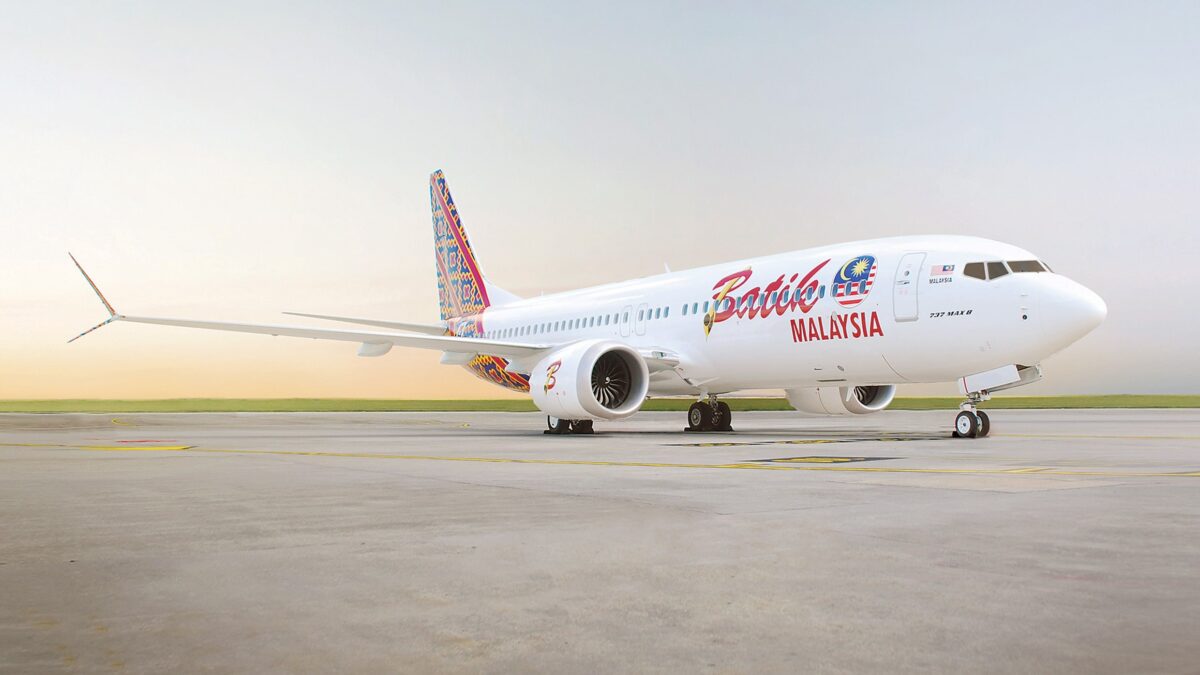 Updated story with regards to specific 737 variants
Malaysian carrier Malindo, which is rebranding as Batik Air, plans to expand its 737 fleet but has no plans to add more ATRs.
Malindo's spokesman tells Smart Aviation Asia Pacific most of its Boeing 737s were returned to lessors during the pandemic and it is now operating three Boeing 737-800/900s.
He says they expect to receive more 737s in the coming months, without elaborating. It is understood the aircraft will be 737-8s or 737-9s.
"There won't be any addition to the ATR fleet," he adds.
The spokesman also says the livery of all the aircraft, including the ATRs, will gradually be repainted to the Batik Air livery.
The carrier operates 12 ATR 72-600s, according to details online.
The airline says in a statement the Civil Aviation Authority of Malaysia (CAAM) has granted it a new air operator certificate (AOC) allowing it to rename its business Batik Air.
It says the rebranding is in line with the Lion Group's goal to establish a common identity for its full-service airlines.
Batik Air now will be able to provide improved business for seamless transfers, leveraging Kuala Lumpur International Airport (KLIA) as a transit hub for the Lion Group of airlines, it adds.
Indonesia's Lion Air and Indonesia's Batik Air flies to KLIA where Malaysia's Batik Air has its 737s based. But the Malaysian carrier's ATRs are all based at Kuala Lumpur's Subang Airport.
Malindo was originally a low-cost carrier but in 2017 it became a full-service carrier that operated 737s in the same configuration as its sister carrier, Indonesia's Batik Air.
Despite having the same 737 product offering as Indonesia's Batik Air, Malindo stopped short of changing its name until now.
Malindo was the first airline to receive and operate the Boeing 737 Max 8. News reports show Malindo in 2017 flagged its intention to change its name to Batik Air.
Picture Source: Batik Air Malaysia
Related Stories:
Malaysia's Malindo Air Downsizing Further (20 October 2020)
Davy Lim
Davy is based in Singapore. He is passionate about aviation and has flight experience in various single engine piston aircraft, gliders and seaplanes from his time in the United States. Davy holds a BA in Economics from the State University of New York in Buffalo.
Related posts
SUBSCRIBE TO OUR NEWSLETTER