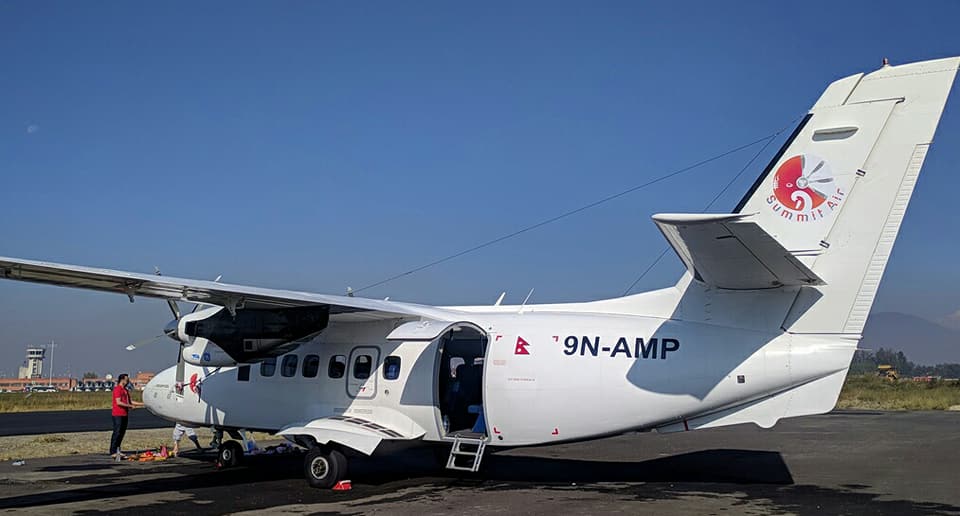 A Let 410 operated by Nepalese carrier Summit Air had to return to Pokhara today (4 September) after experiencing engine problems.
Seven minutes after take off from Pokhara Airport the Summit Air Let 410, with 18 passengers and four crew on board, experienced engine problems and had to return to the airport, says local media quoting airport officials.
The reports say the aircraft, which was bound for a very remote northern part of Nepal called Mustang, touched down safely at Pokhara at 8:06hr local time after making an emergency landing.
Summit Air operates the older model Let 410 that is powered by two Walter Engines M601 turboprops.
This is the second engine incident in the last five months involving a Summit Air Let 410. There was an incident on 17 April in which a Summit Air Let 410, local registration 9N-AMP, departed Kathmandu's Tribhuvan International Airport for Lukla's Tenzing–Hillary Airport but had to return because of a single engine failure.
Feature picture shows a Summit Air Let 410. But not necessarily the one involved in today's incident. 
Related articles:
Nepal's Summit Air Forced To Land Due To Single Engine Failure (18 April 2022)
Related posts
SUBSCRIBE TO OUR NEWSLETTER