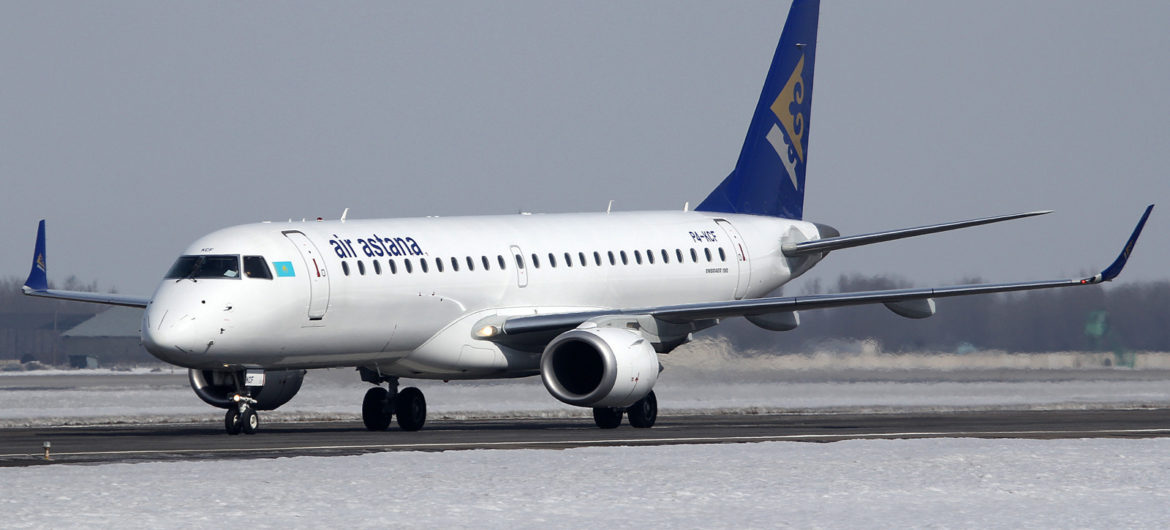 An Air Astana pilot aborted a flight in Kazakhstan and had the Embraer 190 E2 return to the departure airport shortly after takeoff, citing issues with a speed indicator. 
Kazakhstan news site Kazakh Telegraph Agency says the incident happened on 17 October, when Air Astana Embraer 190 E2 was enroute from Almaty International Airport to Astana's Nursultan Nazarbayev International Airport.
Air traffic site Flightradar24 shows the aircraft, registration P4-KHE, departed Almaty at 16:15hr local time and landed 37 minutes later at 16:52hr.
The news report says the aircraft returned to the airport because of the captain and co-pilot's differing readings for the aircraft's ground speed indicator.
The aircraft landed safely and no one was hurt. The news report says the passengers then disembarked and were transferred to another aircraft that departed at around 21:50hr for Astana. 
The national carrier says in a statement that safety is its priority and before departure the aircraft in question passed all necessary checks. It says technical work is underway to eliminate the possible problem. 
Air Astana operates Embraer 190 E2s on domestic routes and to neighboring countries.
Picture Source: theflight.info
Ong Jeng Yang
Based in Singapore, Ong Jeng Yang has more than four years of experience working in the media industry.
Related posts
SUBSCRIBE TO OUR NEWSLETTER