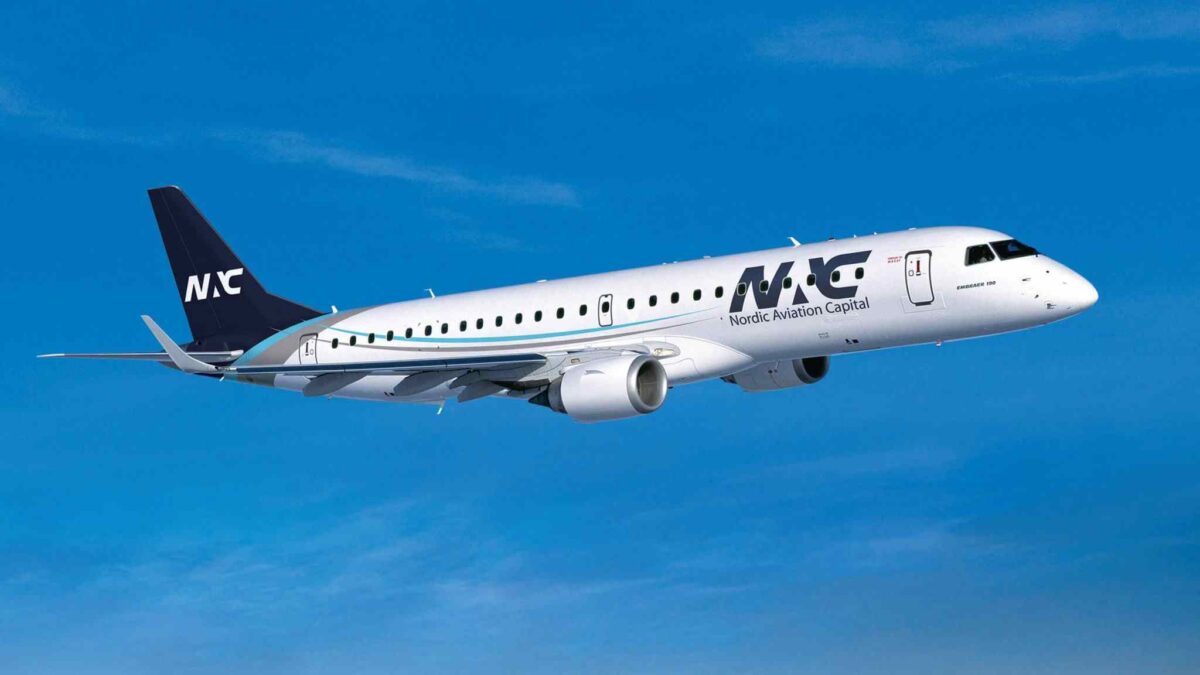 Aircraft lessor Nordic Aviation Capital (NAC) has received approvals from the US Bankruptcy Court on its restructuring plan, which will reduce its debt by US$4.1 billion, as it seeks to exit bankruptcy proceedings in May.
NAC says in a statement the US Bankruptcy Court for the eastern district of Virginia has approved the company's restructuring plan that will allow it to emerge from Chapter 11 bankruptcy before the end of May.
The company says the restructuring plan received overwhelming support, with existing equity holders and over 99% of voting creditors voting in favor, reflecting broad a consensus among the company's stakeholders.
NAC adds that the plan will take effect upon emergence, and reduce the company's total outstanding debt by US$4.1 billion, pursuant to various equitization, sale, and recapitalization transactions.
NAC says the restructuring plan also involves an infusion of nearly US$540 million in new capital, through approximately US$337 million in new equity financing and US$200 million in new revolving credit loans. This will give NAC significant financial flexibility to support continued investment in the long-term growth of the company, it says.
It will also extend existing funded debt maturities and see the orderly exit of certain creditor groups from the restructured NAC, the company says.
NAC adds that through the restructuring plan, it will preserve the strength of the platform and the long-standing relationships with its customers and suppliers. The company will maintain its position as one of the largest lessors globally, with over 350 aircraft on lease to a diverse customer base, it adds.
Justin Bickle, vice chairman of NAC and chairman of its restructuring committee, says the plan marks a critical milestone for the company and thanked all parties involved for their efforts.
Norman Liu, NAC president and CEO, says: "With the court's approval of our plan and a committed new investor group, we are poised to exit Chapter 11 by the end of next month as a well-capitalized company, with the flexibility and resources to position ourselves for rebound and growth. "
Smart Aviation Asia Pacific previously reported that NAC went into US bankruptcy protection after declaring debts totaling US$6.3 billion which it says includes US$5.4 billion in secured debt.
NAC earlier announced that the company's existing owners no longer wish to invest in the company and have agreed to let creditors exchange debt obligations for equity in the company. 
The existing owners are: Swedish private equity firm EQT (39.94%), the Singapore Government's investment arm GIC (34.05%) and Martin Moller Nielsen's Axiom Partners 10. Nielsen is NAC's founder. 
New York investment funds Silver Point Capital and Sculptor Capital Management have reportedly acquired much of NAC's secured debt – from banks and other financial institutions – and will gain control of the company after it emerges from bankruptcy.
Picture from Embraer is an artist's impression of an Embraer regional jet in NAC livery.
Related Stories:
Nordic Aviation Capital Writes Down Value Of Its Aircraft Portfolio By Nearly A Third (23 January 2022)
Nordic Aviation Capital Gets Temporary Financial Relief (17 January 2022)
Nordic Aviation Capital Working To Get More Creditors To Agree To Debt-To-Equity Plan (28 December 2021)
ANALYSIS: Why Buying Financially-Troubled Nordic Aviation Capital May Be A Good Bet In the Current Market (22 December 2021)
Nordic Aviation Capital's Largest Creditors To Take Control Of Lessor Following Chapter 11 Bankruptcy (20 December 2021)
Lessor Nordic Aviation Capital Files For Chapter 11 Bankruptcy (19 December 2021)
Ong Jeng Yang
Based in Singapore, Ong Jeng Yang has more than four years of experience working in the media industry.
Related posts
SUBSCRIBE TO OUR NEWSLETTER