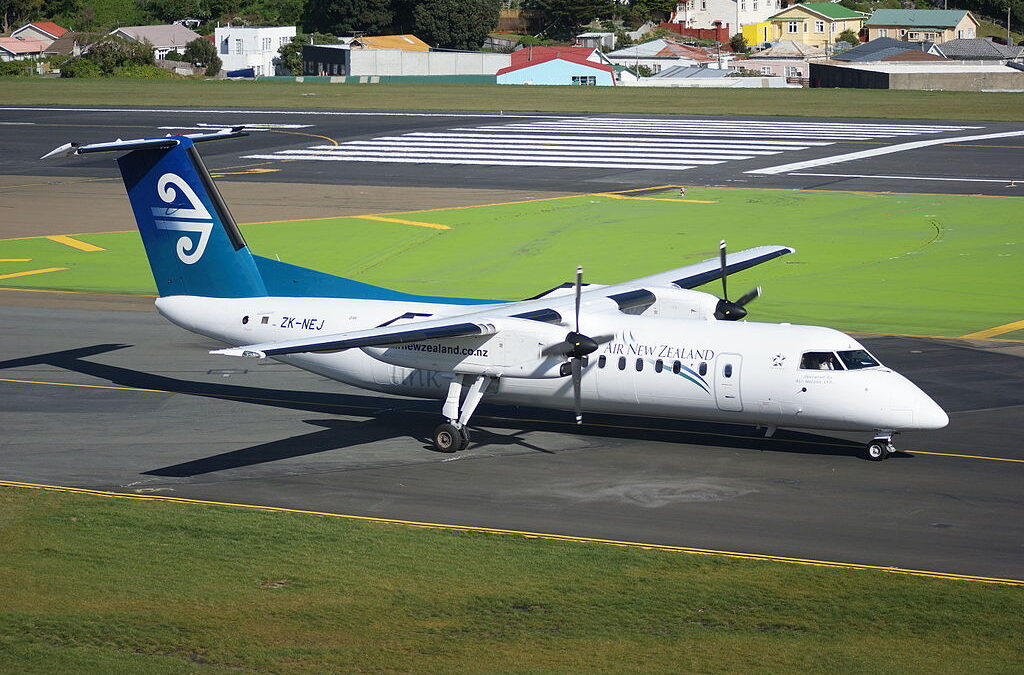 Air New Zealand (ANZ) has joined the United Nations-backed Science Based Targets initiative (SBTi) and set the target of reducing the airline's carbon emissions 16% by 2030.
The Star Alliance carrier says it aims to reduce its carbon intensity by 28.9% by 2030, from a 2019 baseline, which equates to a 16.3% reduction in absolute emissions over the period.
Absolute terms refers to the total amount of emissions, while an intensity target refers a normalized metric that sets a company's emissions target relative to some sort of economic output that could be, for example, number of employees or revenue.
The SBTi is an initiative backed by the United Nations Global Compact, the World Wide Fund for Nature and some other international organisations that creates a framework to help companies to set emission reduction targets in line with the Paris Agreement, the international treaty on climate change.
ANZ chief operational integrity and safety officer, David Morgan, says: "This [SBTi] is a critical milestone in the airline's journey to net zero carbon emissions by 2050 as it provides a clear signal of where we need to be by 2030 in order to meet the 2050 goal."
"This interim target will drive activity today and set the airline up for success in achieving its net zero 2050 target."
"Getting the target validated by the SBTi was a rigorous process," he says, adding that "this target makes us accountable today."
Morgan says ANZ aims to reach the target by using sustainable aviation fuel (SAF), renewing its fleet with more fuel-efficient aircraft, greater operational efficiency and introduction of zero emissions aircraft technologies.
The airline has said publicly it would like to replace its fleet of aging De Havilland Aircraft of Canada Dash 8-300 turboprops with zero-emission aircraft.
"Our key focus areas are SAF and the adoption of zero emissions aircraft technologies as they have the potential to reduce our emissions by approximately 70% by 2050," says Morgan.
"We already have several initiatives in the works including a partnership with the Government to scope the feasibility of a SAF production plant in New Zealand and our world-leading product requirements document currently in market to accelerate the development of hydrogen, electric, and hybrid aircraft," he says.
Chair of Air New Zealand's external sustainability advisory panel, Jonathon Porritt, says: "As the world continues to understand the full extent of the climate emergency, every airline will need to set equivalent targets – and then deliver on them, come what may."
Feature picture shows one of Air New Zealand's 50-seat Dash 8-300s, the first aircraft that the airline plans to replace with zero-emission aircraft.
Related articles:
Air New Zealand Establishes Framework To Tackle Climate Change (9 December 2021)
Air New Zealand and Sounds Air Push NZ's Climate Change Commission To Introduce More Emissions Cuts, Next Generation Aircraft To Be Available From 2035 Onwards (5 August 2021)
Related posts
SUBSCRIBE TO OUR NEWSLETTER